Családos, problémás, gazdagos, tabudöntő.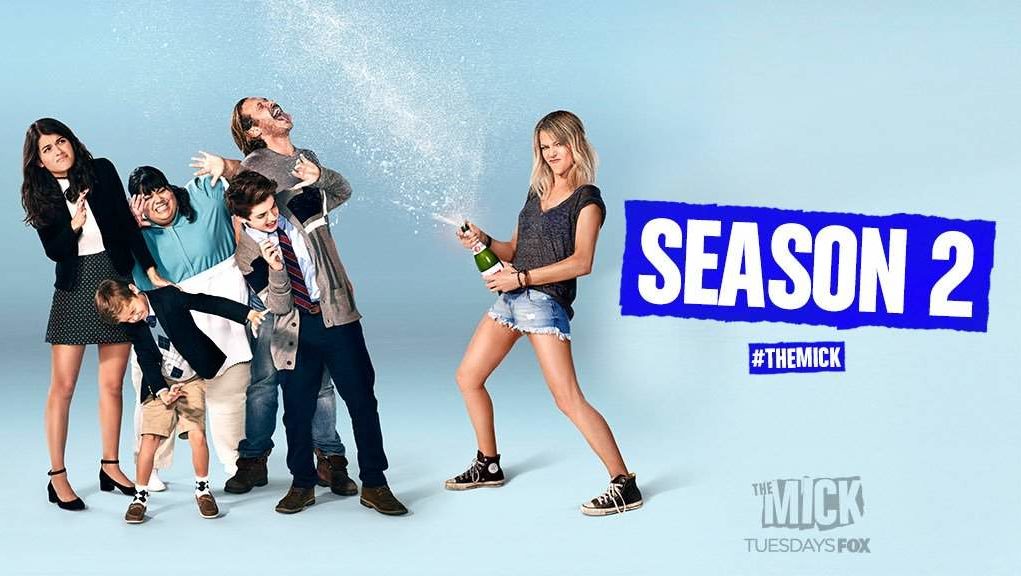 A Pemberton ház leégett, és a család kénytelen szembenézni azzal, hogy a forrásaik nem korlátlanok. Ha ilyen ütemben pazarolnak, hotelben dorbézolnak, nem marad semmi. Amikor a vagyonkezelő beavatkozik, kénytelenek visszaköltözni a kiégett házba. A börtönbe került szülőkkel is kapcsolatba lépnek, hátha lesz valami megoldás. A rokonok segítenek majd: ha az öreg, magatehetetlen tábornok gondját viselik, lakhatnak az ő házában, újra luxus körülmények között. Az anyagiak így megoldódtak, újra a szokásos őrületek kerülnek előtérbe. Chip az igazi apja nyomába ered, míg Sabrina összejön egy lánnyal, és táncversenyt nyer egy sztriptíz bárban. Ben ottalvós buliba megy és szembenéz a hazugságaival. Mick és Jimmy kapcsolata is hullámzik, hála egy múltbeli titok kiderülésének.
Soha nem volt ez egy olyan sorozat, amiről könnyen bevallja az ember, hogy nézi. Mert ez egy gonosz sorozat, ami antihősöket állít a középpontba. De pont az volt az egyedi benne, hogy meg merték ezt csinálni. Minden gonoszságuk és butaság ellenére pedig család voltak, és némi érték is átszűrődött a sötét szűrőn.
De ez a második évad elvesztette ezt a képességét. Most simán egy gonosz és buta sorozat, ami már vicces sem tud lenni. Nehezen kaszálok, de a The Mick most elérte azt a szintet, amire azt mondom, nem akarom erre vesztegetni az időmet. A végére már csak azért tartottam ki, mert angolul nézve jó volt nyelvgyakorlásra.
A történetben nagyon kevés átívelő szál akad, azok se tetszettek. Chip apjának keresése fájdalmas volt, és én nem tudok azon nevetni, hogy a legnagyobb lúzer az apja. Belegondolva nem is értem, hogy Poodle akkor már Pemberton feleség volt, gazdag, megvolt Sabrina is, minek állt össze egy ilyen alakkal? (Aztán meg a férjének szült még egyet? Zavaros.)
De nem ez az egyetlen logikailag nem összeálló szál. A Mick és Jimmy közti kapcsolat, a múltjuk, úgy van rosszul felépítve, ahogy. Szerintem még a részeket is össze-vissza adták le, mert követhetetlen volt, hogy éppen hogyan állnak egymással. Szakítanak, Jimmy kiköltözik, aztán megint egy ágyban alszanak minden átmenet nélkül? Jaj.
A poénok már szimplán gonoszak vagy nem is poénok. Kihalt a humor ebből a sorozatból!
A karakterek is mélyrepülésben vannak, mindenki züllik. Azt már megszokta az ember, hogy Mick és Jimmy az örök vesztesek, önzőek és lelketlenek, de már mindenki ilyen kezd lenni köröttük. Alba, aki a kedves dadusnak indult, már nincs is értelme személyzetnek hívni. Ugyanolyan családtagként kezelik, mint egymást – jó, talán annyiban nem, hogy elsősorban ő gondozza Bent, de minden másból szépen kivonta magát. Sabrina, Chip is önző dögök lettek, Ben pedig egy mini pszichopata akar lenni? Kösz, de az nem poén, hogy az aranyos kisgyerek a bűn útjára lép – ez inkább thrillerbe illene.
Kaitlin Olson figuráján látni, mennyire élvezi a színésznő, hogy egy ilyen gátlástalan, egyszer-egyszer buggyant nőt játszhat. De már ebben sincs semmi élmény, elkezdtem sajnálni a színészeket – nem lesz ez kiugrás senkinek.
Nagyon kiábrándultam az egész sorozatból, már csak bosszant, nem szórakoztat. 5 részenként akadt egy-egy vicces pillanat. Ennyiért nem éri meg néznem!
The Mick - 5/2 rossz irányba ment el, túlzó és bántó sorozat lett. Már nem vicces, a történet bugyuta.