Orvosi, autistás, kapcsolatos, kórházas.
Dr. Shaun Murphy olyan dolgokra képes, amelyek egyedülállóvá teszik. Mintaelemzésben pontosabb a gépeknél. Összefüggéseket talál ott is, ahol senki más. Ugyanakkor Shaun sok mindenre képtelen, ami a többieknek erőfeszítésükbe sem kerül: érzelmeket leolvasni és kifejezni, a társadalmi normák szerint létezni. Mert Shaun autista, ha magasan funkcionáló is, savant szindrómával. Mentora, dr. Glassman kiharcolja a kórházában, hogy adjanak a fiúnak egy esélyt rezidensként. A kezdeti ellenérzések után Shaun kiharcolja a társai elismerését, és olyan esetekben segíthet a betegnek, mint a Möbius szindróma leküzdése, vagy a sziámi ikrek szétválasztása. Közben az életről is sokat tanul, emberként is egyre többé válik.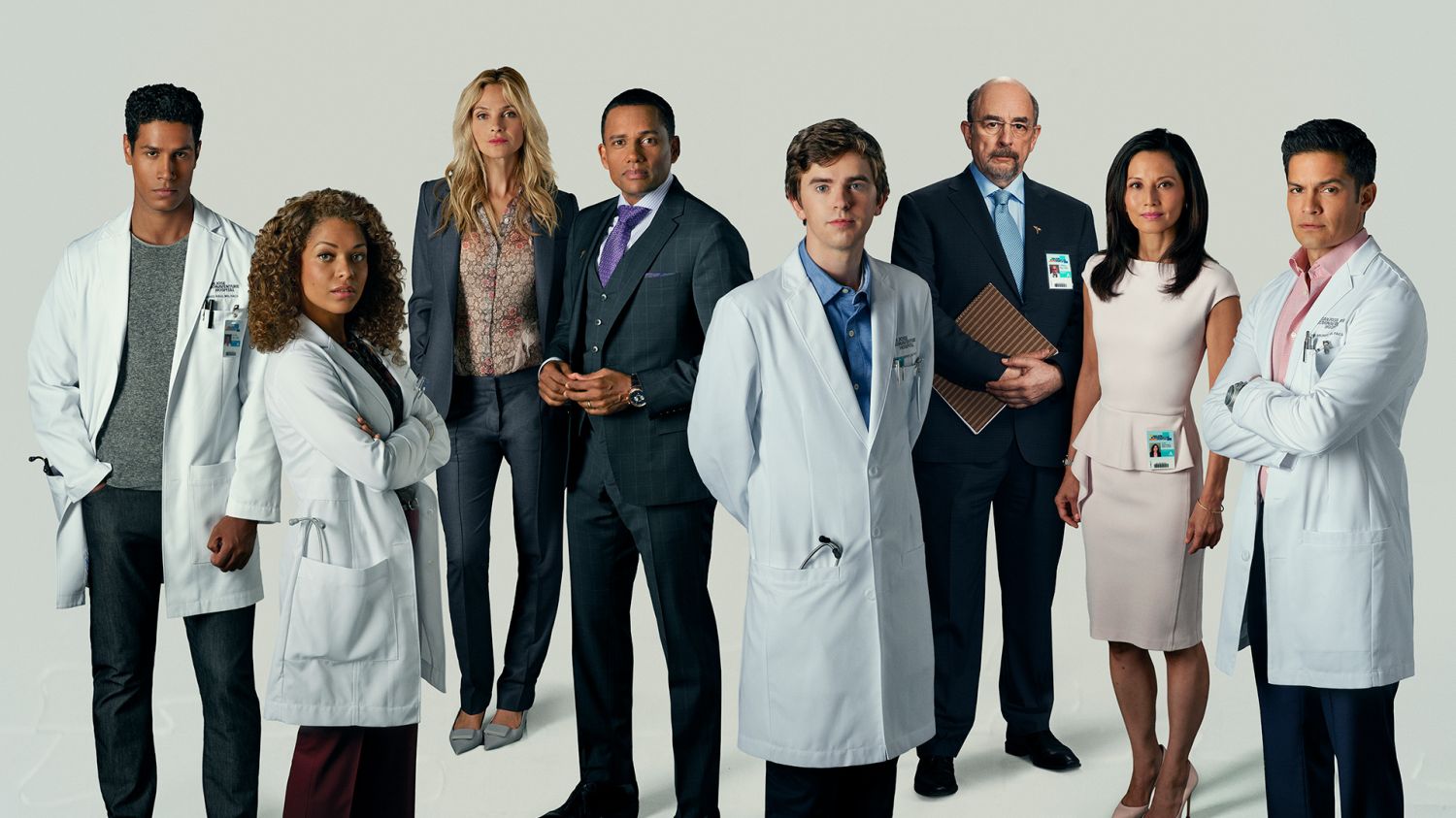 Az utóbbi évek legnagyobb kórházas sikersorozatai? A Vészhelyzet, a Doktor House és a Grace Klinika. (Szívem szerint ide tenném a Chicago Med évadait is, de azokat csak én szeretem ennyire, nem lettek olyan sikeresek, mint a fenti szériák.) De még így is kevesebb kórházi sorozat van, így mindig szívesen próbálkozom újabb sorozatokkal is.
A The Good Doctor, mondhatni, nyerő helyzetből indult nálam. A készítői? A House stábja. Ami a kedvenc orvosos sorozatom volt évekig. És bizony átcsorog egyik sorozatból a másikba pár elem, aminek tudok örülni. A szereplők? A főszereplők közül 4 kapásból olyan, akiket más sorozatból ismerek és kedvelek. (Antonia Thomas a kivétel, őt nem szerettem a sorozatában, de rég is néztem Misfits évadokat… itt szimpatikusabb a karaktere.)
Sok minden van ebben a sorozatban, ami miatt érdemes nézni. Egyrészt, érdekes orvosi esetek vannak benne. Rejtvényfejtősen kicsit, ami ismerős a House részekből. Ahogy House vizionált egykor, most Shaun képzeli maga elé az emberi test adott szervét és működését. De sokkal többet foglalkoznak etikai kérdésekkel is: a betegek többek, mint megoldásra váró rejtélyek, gyakran meg kell őket ismerni, hogy segíteni tudjanak nekik.
Másrészt, drámaként is nagyon tud működni a széria. A legnagyobb vállalás természetesen Shaun esete, akin keresztül egy autistát mutatnak be nekünk. Magasan funkcionál, de így is rengeteg minden van, amiben ő más. Amire ez a sorozat rávilágít, nézőpontot szélesít és felvilágosít nagyobb rétegeket erről a betegségről. De már azzal is sokat tesz, hogy megmutatja, milyen egy különcnek beilleszkedni egy hierarchiába, boldogulni.
Vezetik a magánéleti szálakat, de finoman, szappanba igyekeznek nem átmenni. Minden orvos, rezidens megkapja a maga kis fejezetét, komoly döntését. Melendez, akinek a szerelme és a szeretett család között kell választania. Andrews, aki családot alapítana a nejével, ha tudna. Claire, aki minden beteggel kész együttérezni és segíteni nekik, de a magánéletébe még a szeretőjétől is komoly távolságot tart érzelmileg. És megint hozhatom Shawn példáit is: a szomszédos szálak nagyon kemények. Részeken át agyaltam, hogy Kenny tényleg kedveli és a barátja, vagy csak kihasználja. Most arra hajlok, hogy csak kihasználja.
Korrekt a sorozat a külcsín tekintetében is, igényes. Jelmezek, díszletek, műtétek, CGI, minden a helyén van benne.
Az idei szezonban ez volt az egyik kedvenc újonc sorozatom, remélem, berendelik tovább is, mert nagyon megnézném, merre megy tovább a széria!
The good doctor - 5/4 érdekes orvosi esetek, egy különleges fő karakter, kórházas dráma az etalon szerint.