Időutazós, csapatos, harcos, mágikus.
Azzal, hogy a Legendák megmentették a világot, csak egy újabb válsághelyzetet idéztek elő: az időben anakronizmusok jöttek létre. Egyes emberek elkerültek a saját korukból, és ezzel változik a történelem. Rendet akarnak tenni maguk után, ami nem tetszik az Idő Ügynökségnek (Rip új csapata), túl sok bajt okoznak a heves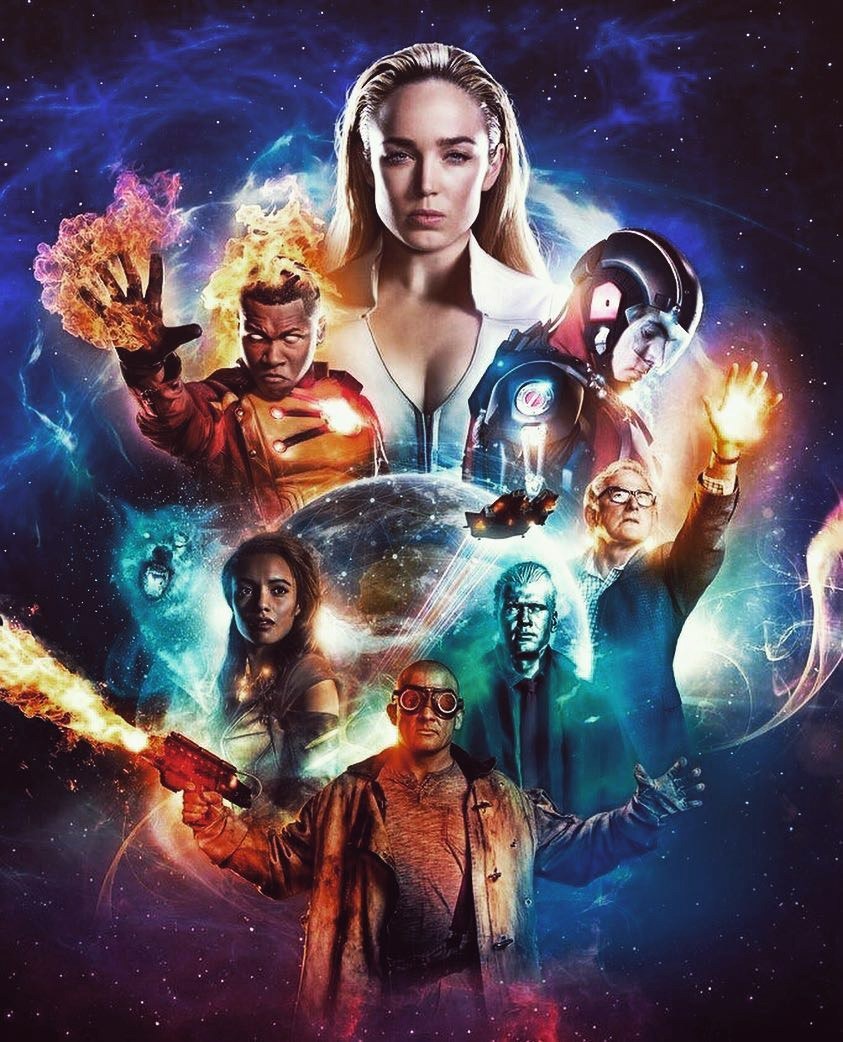 természetükkel és nem éppen elegáns módszereikkel. Ugyan megkapják végül Rip engedélyét, de az Ügynökséggel is folyamatosan játszmákra kényszerülnek, ami aztán kapcsolatokat is eredményez, Sara és Ava ügynök között. Rip ébred rá, hogy az anakronizmusok túlmutatnak magukon: egy idődémon készül belépni a világba, a megállításhoz kellenek az amulettek, melyeket a Legendák keresnek versengve a visszatérő Damien Darhk ellenében.
A DC sorozatvilág idén nem bővült újabb taggal, de stabilan tartja magát a meglevő négy sorozata, amelyeket egy-egy ponton érintenek is egymással, de már törekvés, hogy mindegyik önálló történettel rendelkezzen, és az is értse az eseményeket, aki nem nézi mind a 4-et.
A Legends of Tomorrow számomra a leggyengébb volt a kínálatból, bár most változni kezdett a véleményem. Amihez kellett, hogy a Supergirl elvesztette a fun faktorát és a guilty pleasure élményt – de erről majd annak a sorozat kapcsán mesélek. Viszont a Legendák humorosabbak, tele rakták a sorozatot poénokkal.
Még mindig állítom, hogy ez a sorozat a másik három, de leginkább az Arrow és a Flash szemetese – ide szórják a karaktereket, akikkel nem tudtak a másikakban mit kezdeni. Idén is érkezett két ilyen szereplő: főgonosznak Oliver egykori ellenfele, Darhk. A csapat pedig kiegészült Barry Allen sógorával, vagyis Wally erősíti a Legendákat a sebességével.
Viszont, azzal, hogy elszakadtak a történetükben a többiektől, lazábbra vették a cselekményt és a hangulatot. Nem is igazán az a lényeg, hogyan versenyeznek a rosszakkal vagy az Ügynökséggel, hogyan számolnak le egy-egy anakronizmussal, hanem milyen vicces helyzetekbe keverednek az aktuális héten. Tele van az egész kikacsintásokkal, popkulturális utalásokkal. Az idei kedvencem egyértelműen a Gyűrűk ura poén volt, de bírtam, hogy beugró lett Matt Ryan, mint Constantine – ha már a saját sorozata megszűnt, itt simán belebújhat még a figura bőrébe.
Ha azt keresem, ami irritál, hamar megtalálom a szerelmi szálakban. Ha belegondolok, egy sincsen, amelyik tetszett volna. Sara erőltetése, mint biszexuális, kifejezetten zavaró. Ebben az évadban megvolt neki Constantine, Supergirl nővére, és az Ügynökség igazgatónője is. Nathaniel és Amaya eleve halálra ítélt kapcsolattal szenvednek, nem is értettem, minek erőltetik őket annyira. Nagyon bízom is benne, hogy a következő évadban ennek véglegesen vége szakad. De a másvilági Snart és párja… miért nincs egyetlen rendes szerelmi szál se?
A sorozat animációi között is bőven akad borzalmas. Ha röhejesnek nem is nevezném őket, de gyengének igen. Még a főellenség, a démon se kapott értelmes megvalósítást. Jópofa grafikus megoldások voltak néha benne, de nem ez volt a jellemző.
Sztár továbbra sincs benne, az ismertebb arcok szállnak ki sorra – idén Garber távozott.
Van fejlődés, eddig ez az évaduk tetszett legjobban, de van még hova javulni.
Legends of Tomorrow - 5/3,5 továbbra is a másik sorozatok kukája, de már kezd humoros lenni, sok kikacsintással.