Terroristás, összeesküvős, menekülős.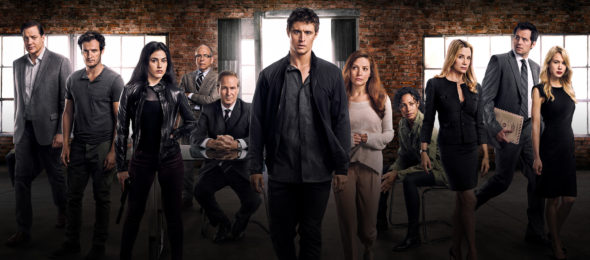 Joe Turner évfolyama egyik legjobb tanulója volt az egyetemen, ráadásul a családja tele van CIA kötődésekkel. Az apja is dolgozott nekik, és a bácsikája fejes a cégben. Joe is a soraik közé lesz csábítva, egy informatikai csapat esze. Ám egyszer olyan adatokra bukkan, melyet nem hagyhatnak, hogy felfedjen. Bérgyilkosokat küldenek, és a teljes irodát lemészárolják. Joe elmenekül, de a felső vezetés annyira tart attól, amit megtudhat, hogy bűnbakot kreálnak belőle, őt állítják be merénylőnek. Miközben a rendőrség és a bérgyilkosok is a nyomában vannak, Joe próbál rájönni, mi történik körötte. Egy olyan összeesküvés nyomaira bukkan, melybe magasról is vannak résztvevők, és milliók élete a tét.
Erre a sorozatra nem a PR miatt figyeltem fel. A vártnál sikeresebb lett, és hamar ráaggatták, hogy ez lesz az új Homeland némi 24 beütéssel. Szerencse, hogy korábban elkezdtem már nézni, és rákattantam, mert ez a Homeland párhuzam nekem be is tette volna a kaput. Szerencsére minden reklám előtt Max Irons engem már behúzott.
A történet nagyon okos. Nézőként mi kicsit többet tudunk, mint Joe, de nekünk sincs meg a teljes kép. Így kifejezetten érdekes volt, ahogy Joe lenyomozza a történetet és mindenre fényt derít. Összetett, és morálisan is izgalmas az összeesküvés, aminek a nyomára bukkan.
Minimum hány embert kellene megmentened ahhoz, hogy egyet megölj? Joe még a kezdetekkor azt mondta a nagybátyjának, nincs ilyen szám. Ha kimondod, már lehet rá alkudni. Érdemes megnézni, ki tud-e tartani az elvei mellett, vagy neki is kompromisszumokat kell kötnie a nagyobb jó érdekében.
A minden mögött álló ügy is. Az egy dolog, hogy fontos emberekről kiderül, hogy mocskos ügyekbe is benne vannak. Rendszeresen látunk ilyet a tévében, sajna, az életben sem idegen és elképzelhetetlen a gondolat. De, amire összeesküdnek, az valami nagyon készen van. Nem akarom lelőni a sorozat csavarját, de még mindig töprengek. Durva, hogy én az összeesküvők álláspontját is meg tudom érteni? Túlélés, hatalom, megelőző csapás, van min gondolkodni a kapcsán. És ez jó, mert ezt is, azt is megmutat a sorozat. Érvelésre, agyalásra késztet.
De mellette ott van az akciós, szórakoztató oldala is. Ahogy Joe az életéért küzd, a hajszák és akciók dinamikusan tartják a sorozatot. A készítők még reálisnak is igyekeztek maradni, ebben nincsenek elszállt és hihetetlen akciók. Az egésznek olyan a kivitelezése és a sorozat hangulata is, hogy teljesen elképzelhető az egész.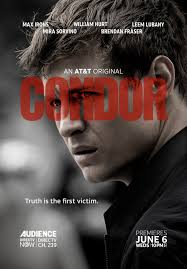 Hangulata van a sorozatnak. Alapvetően paranoiás, jól kihozza, amiken a főszereplője keresztül kénytelen menni. Ilyen paranoiás, beteges lenne a közhangulat is az Államokban? Mivel láttam az AHS szektás évadát is, simán elképzelhetőnek tartom.
A karakterei is izgalmasak. Nehéz jó és rossz kategóriákat felállítani, annyira ingoványos területen jár a sorozat etikailag. De Joe hős alkat, neki könnyű drukkolni. Okos is, cselekszik is, meg helyes is.
Ezzel kilyukadtam Max Irons nevénél, akit egy ideje figyelemmel követek. Látok benne fantáziát, hogy lesz még nagyobb karrierje is. Ezt simán vitte a hátán, Hurt és Sorvino nélkül.
A testvérem Homeland rajongó. Tesztelnem kellene, neki hogy tetszik a Condor. J
Condor - 5/4 hiteles, akciódús, de agyalós is, és nagyon rendben van a casting is. Az új Homeland?