Cím: The Eternals
Készítők: dübörög tovább a Marvel. Kevin Feige most Chloe Zhaónak adta a rendezői széket. A filmben pedig olyan sztárok lépnek be a Marvel kapuin, mint Angelina Jolie, Salma Hayek és Richard Madden.
Műfaj: akció, képregényfilm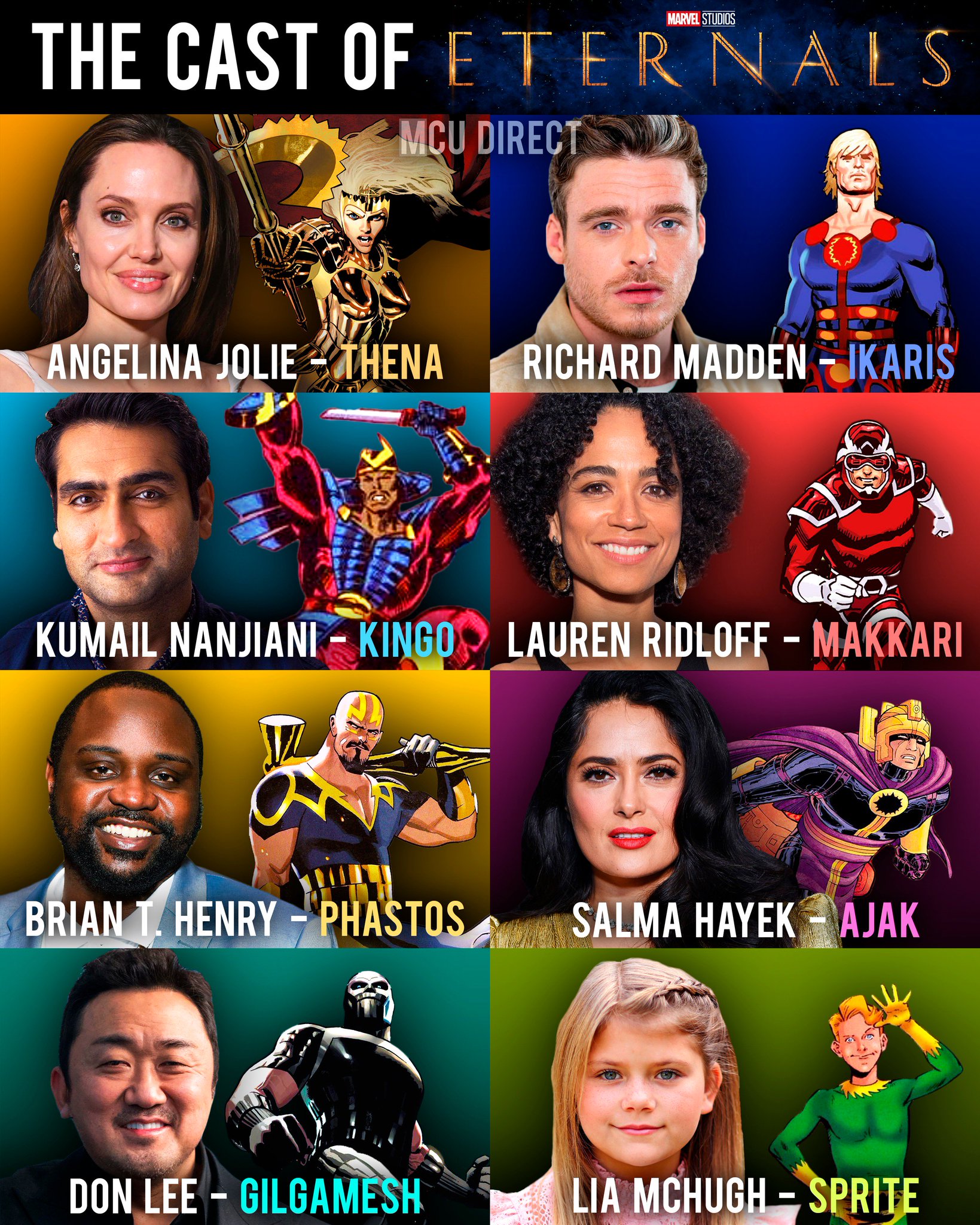 Cselekmény: 7000 éve a halhatatlanok csapata óvta az emberiséget – mert a gonosz már akkor sem aludt.
Várható megjelenés: ez lesz az őszi Marvel, novemberben startol.
Miért várós?
Fogalmam sincs a történetről vagy a karakterekről. Ilyen Marvel film még nem volt, legalább animációból ismerősek voltak a karakterek. Most nem.
A Trónok harca óta képes vagyok mindent megnézni, amiben Richard Robb Stark Madden feltűnik, ez sem lesz kivétel. Ikarosz néven szuperhős… érdeklődve várom.
A nevek alapján talán görög mitológiai keverés is lesz. Ikarosz – az első repülésbe belehalt ifjú. Thena – feltűnően hasonlít a neve Athénéhez.
Marvel – film: ha nem is tudom, milyen lesz a sztori, a látvány biztosan rendben lesz.