Zombis, túlélésért küzdő, villába szorult.
Brazília legnépszerűbb tévéműsora az Olimposz. Ebben a műsorban a valóság show résztvevők egy-egy görög istent személyesítenek meg, akik Zeuszt szolgálják – aki a műsorvezető. A nép szavaz, melyik istennek kell elhagynia a villát. Éppen egy ilyen este van, amikor valami történik. Felüti a fejét egy kór, és pillanatok alatt tarolja le az egész várost. A stúdió is a zombik játszótere lesz, amiből a villába zárt játékosok mit sem sejtenek. Amikor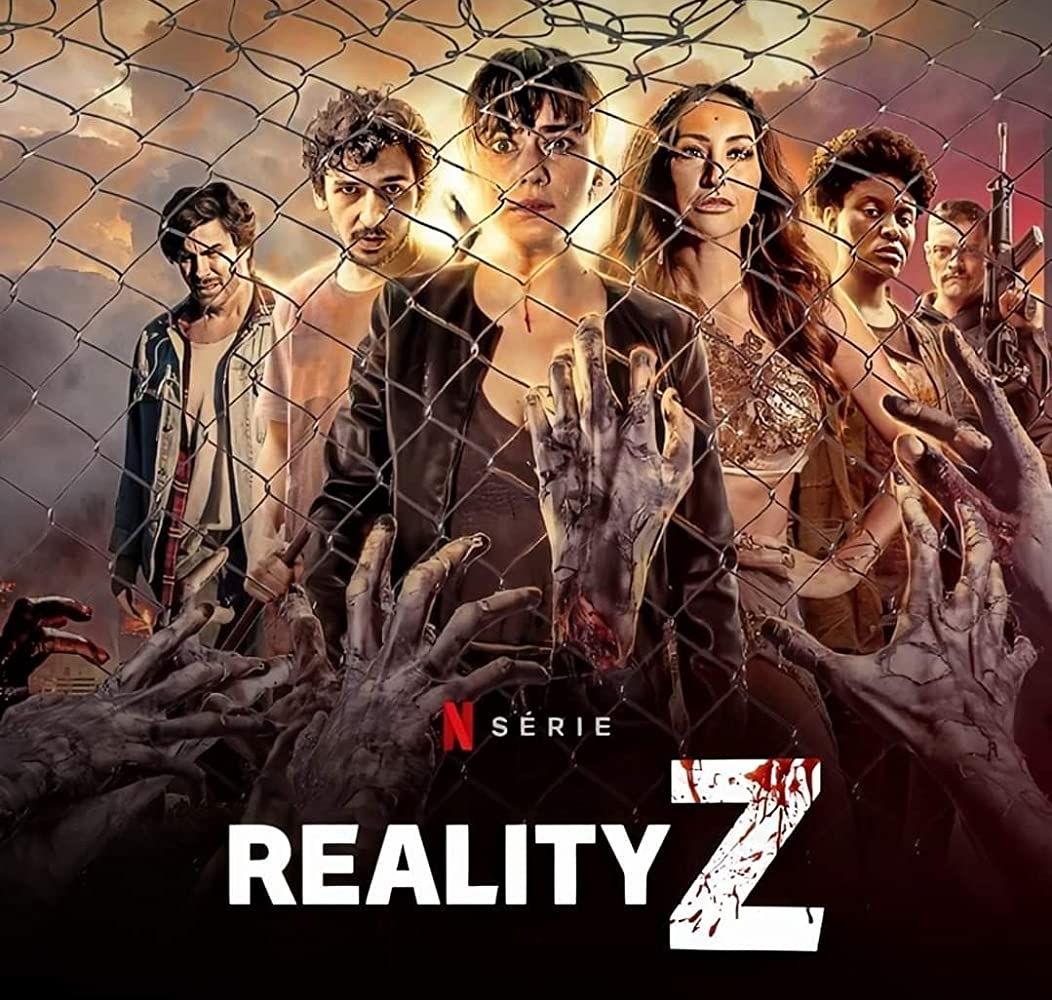 egy asszisztens bevergődik hozzájuk, először újabb feladatnak hiszik a helyzetet. De a zombik és a veszély valóságos – hamarosan mindenkinek küzdenie kell az életéért. A villa ugyanis sokaknak célpont: az önellátó rendszere miatt a túlélőknek az életet rejtheti, míg a zombikat vonzzák a zajok és a fények, és az élő emberek, akik benne vannak. Könnyen lehet azonban, hogy a zombiknál gyilkosabb belső veszélyek is fenyegetik a villalakókat.
Annak a tipikus példája, amikor valamit azért néztem végig, mert akkora szemét. Mint a katasztrófaturizmus. Pontosan tudtam, hogy ez milyen borzalmas egy műsor, helyenként kifejezetten rossz volt nézni, de azért végignéztem. Mintha vonzott volna, hogy annyira rossz, hogy ezt már látni kell.
A történetben az a két zsáner keveredik, ami a fenti leírásból is látszik. Egyrészt, ez egy zombis film, amiben fontos szerepet kapnak az olyan részek, mint az udvar megtisztítása, további túlélők felkutatása. Nem is egyszer eszembe jutott a The walking dead azon évada, amelyben egy börtönt akartak otthonná változtatni. Az udvar megtisztítását nem véletlenül emlegetem, az volt az egyik ilyen pont. Az már más kérdés, hogy sem a történet minőségében, sem a látványban nem hozták azt a színvonalat, mint a The walking dead-ben, pedig a börtönös évadra már nagyon kezdtem belefáradni abba a sorozatba is.
Másrészt, végig megmaradnak a valóság show elemei is, csak egy zombis világ közepette. A túlélők ugyanúgy machinálnak és szerveződnek, mint amikor ment a műsor. Ugyanúgy mennek a kavarások, és egy ponton horror túlélő showba is átváltanak, amikor az ide talált túlélőket a valóságshow tipikus fordulataival akarják tesztelni.
Lehet, azért is irritált a cselekmény sokszor, mert nagyon valóságshow érzete volt akkor is, amikor éppen a zombi apokalipszis közepén a túlélés a tét.
Különös megoldás volt az is, amikor az évad felénél van egy nagy váltás. A villa eredeti lakóinak története zárul, de jönnek a beköltöző új túlélők és az ő ügyködésük. Mintha egyszerre néznék a második évadot az első után.
A karakterek kapcsán az merült fel bennem, hogy nem nagyon volt olyan szereplő, akiért drukkoltam volna. Ha mégis akadt egy ilyen, akkor az rövid idő alatt zombi eledel lett. Azt meg valahogy nem tudtam most díjazni, hogy egyik antihős követi a másikat. Vannak itt uralkodásmániások, bőven. Legyen az a stúdió feje, vagy egy politikus, esetleg egy felemelkedő bűnbanda vezére. Vannak a talpnyalóik, meg a dekoratív nők, akik prostituálják magukat. Mintha az emberiség szennye ömlött volna be ide, és a normálisoknak esélye sem lett volna. Van egy idős néni, egykori ápolónő, aki ki is mondja, kb. féltávon, ami az egész sorozatra igaz: az embereknek már esélye sincs, mindenki halálra van ítélve. A szomorú csak az, hogy nem feltétlenül a zombik miatt végzik be, hanem a saját, hatalomra törő játszmáik miatt esnek áldozatul.
A sztori a villára összpontosul, nem baj. Még hangulata is van a zárt helységnek, és a ide tartók miatt volt külső helyszín is. Az már jobban zavart, hogy rondák lettek a zombik. Talán az igénytelen jobb szó. Pláne olyanoknál, akik egy pontig életükért küzdő 'hősök' voltak.
Eléggé nyitva hagyták egy 2. évadhoz, de remélem, nem lesz.
Reality Z - 5/1,5 helyenként egy gagyi, már vicces slasher, de különben komolyan vehetetlen szemét.