Az utolsó két részt is megnéztem a Dalgliesh sorozatból, amely A Taste for Death címet kapta, és szintén James regénye adta az alapot.
Bár a legeleje alapján azt hittem, hogy ismételhetem magam, ez a rész meg tudott lepni. Egy templomban megölnek egy bukott, gazdag politikust és egy csavargót. Dalgliesh és társai beleássák magukat a család életébe, és jó sok csontvázat találnak a szekrényben.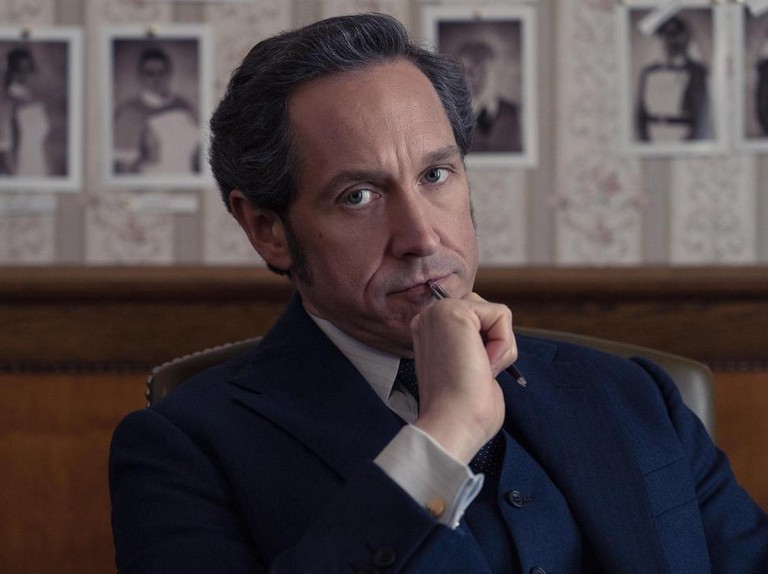 A számomra legfontosabb, hogy most több gyanúsított van, sorra jönnek elő az indítékok és tényleg van lehetőség, ki tette és miért. Ahogy szépen haladnak végig a lehetőségeken, értelmesen vezetnek el a gyilkosig. Most nem a semmiből jön -.az indíték, a tettes, minden szépen elő van készítve és klappol.
Ezen túl itt kaptuk a legváltozatosabb helyszíneket és külcsínt is. Több felé járnak, több szereplő van, jobb nézni az egészet. Itt nem volt olyan érzésem, hogy be vannak zárva egy házba, hogy fogják a költségeket. Még azzal is ügyesen el tudtak játszani, hogy tartsák a kor hangulatát, ha valami modernebb felé vezettek. Mint, amikor Dalgliesh kinéz a lakása ablakán, és az éjszakai városból a fények látszanak. Vagy, amikor a sikátorban megy a hajsza, majd a folyóparton. Szépen kiszedték a modernebb elemeket.
Nyomozónk búskomorsága megvan, de itt van haladás. A végén beszél az érzéseiről, és egy nagy lépést is megtesz a legvégén. Szomorú, de itt az üzenet az, hogy van tovább is, és a gyászba nem kell belehalni.
Tetszett az is, amit a segédnyomozókkal eljátszottak. Először megismertük Mastersont, majd Miskint, és most mindketten ott vannak a főnyomozó mellett. Van játszma, és a jellemeik is jobban meglátszódnak. Hiába nagyobb név Jeremy Irvine, az ő karaktere az, aki egyre ellenszenvesebb - ha lesz folytatás, érdekel is, hogy most kapott-e olyan leckét, hogy jobb ember próbáljon lenni.
Szóval, ez volt a kedvencem a három nyomozás közül.
Valamint, haladtam tovább Chuck Rhoades és Mike Prince háborújában, vagyis a 11. részen is túl vagyok a 6. évadból. Merengtem is, hogy írjak-e összefoglalót az eddigiekről, mert az évad utolsó előtti része volt ez, a héten már kijön a záró epizód.
A nagy esemény, hogy itt már nincs Axe. Jött Mike, egy új irány a cégnél - de persze Chuck ellene is talált valamit, ami miatt utálhatja, és háborút indíthat ellene az államügyészi székből. Ha az eddigi részek nagy irányvonalait nézem, Mike azért dolgozott, hogy az olimpia helyszíne New York lehessen. Chuck meg minden áron meg akarta hiúsítani. Valamelyikük nyer, erre a másik bosszút esküszik és ő visz be egy nagy ütést a másiknak.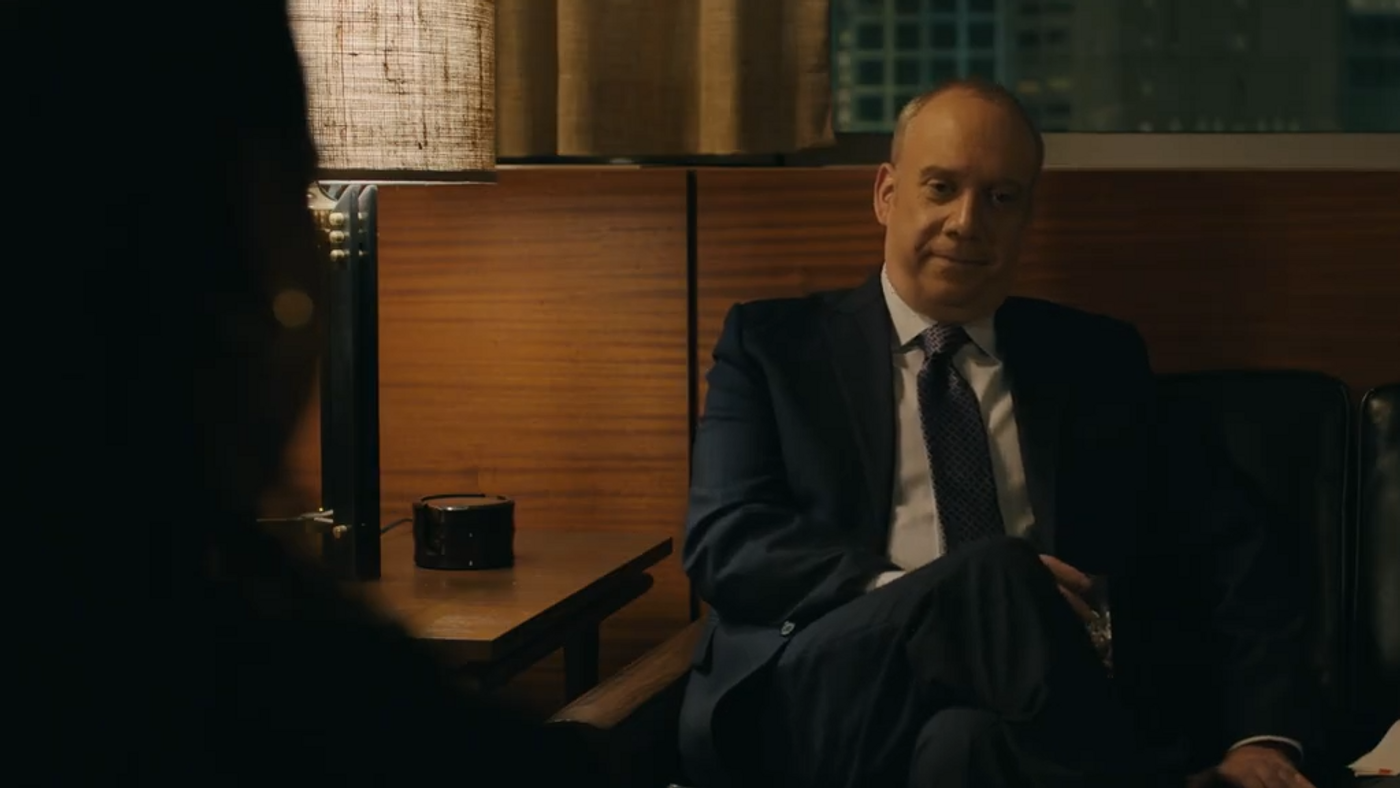 Most vagyunk azon a ponton, hogy Chuck képtelen feladni, és keresi, hogyan tegye tönkre Mike-ot. Én meg még mindig azt mondom, elég nagy álszent. Elhiszem, hogy jót akar, de olyasmi ellen küzd, aminek saját maga is a része. Mike ellen az a problémája, hogy a gazdagok bármit elérhetnek a pénzükkel, és ezt a milliárdos meg is teszi. Használja a pénzét. Miközben tudjuk, hogy Chuck is milliomos csemete volt, örökölt is milliókat, nagyon jól is él, és az ő családja szintén, talán még korruptabban is használja az eszközeit. Nem kellene előbb a saját portáját rendbe tennie? De mindegy, ennek a sorozatnak az alapja, hogy a két főszereplő egymás ellen küzd, kellett rá valami indok.
Mike jobb ember, mint Axe. Nem csak a saját vagyona izgatja, sokkal nagyobb tervei is vannak, mint Axe-nek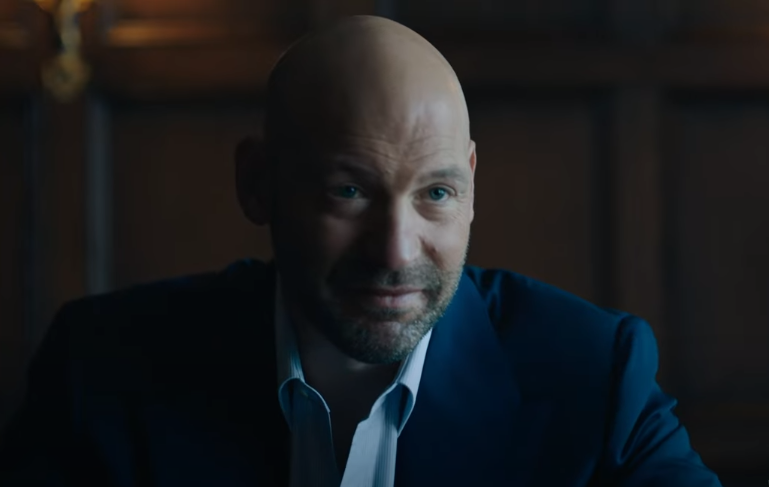 valaha is. Sok mindenben jobb, pl. a PR-ban és a stratégiában. Ennek a résznek az is a nagy eseménye, hogy megmutatják, mi Mike célja. Amivel különben évekig biztosítva lesz a sorozat folytatása. Miközben szívesen néztem Axe gátlástalanságát is, le tud kötni az is, ahogy Mike bonyolultabb azzal, hogy egyszerre akarja, hogy szeressék és féljék. A váltás az új főszereplő felé siker volt, nálam, tudott egy új irányt adni.
A pénzügyi oldal nagyon vissza is esett, mert Mike már most elképzelhetetlenül gazdag. Nem izgatja annyira a pénzszerzés, mint az elődjét. Néha azért még látunk ügyleteket, de sokkal kevesebbet és törvényekért, programokért, stb, küzd. Meg a házasságáért - itt jegyzem meg, hogy Piper Perabo kapta a neje szerepét. Benne már most több lehetőség van, mint ami pl. Wendy-ből maradt.
Olyan látványosan nem tudnak mit kezdeni Wendy-vel, hogy az valami gyötrelem. Már nem is értem, mit keres a sorozatban. Kate Sacker, vagyis Condola Rashad viszont több szerepet kapott, és jól is áll neki.
Nem egy látványsorozat, ahogy belegondolok, irodákban és a munkahelyen játszódik a nagyja, a nagy pillanatok mindig egy-egy beszélgetés vagy leleplezés.
Erről eszembe jutott, mit hiányolok. Döbbenetesen kevés az olyan jelenet, amit Stoll és Giamatti együtt forgattak. Ez valami rendezői húzás, vagy esetleg a két színész nem bírja egymást? Kezd már olyan látványos lenni, mint amikor a The Good Wife végére két állandó szereplő összeveszett, és nagyon trükköztek a jeleneteikkel.
A bomba a végére le lett dobva, még kapunk egy levezetést, aztán várhatjuk, hogy indul az I like Mike.