Nem mostanában lepődtem meg filmen ennyire. A cím, a plakát, de még a kezdetei után is simán azt hittem, hogy egy természetfeletti horrort nézek. Komolyan azt vártam végig, hogy amint a kislány átlép a krétavonalon, majd jön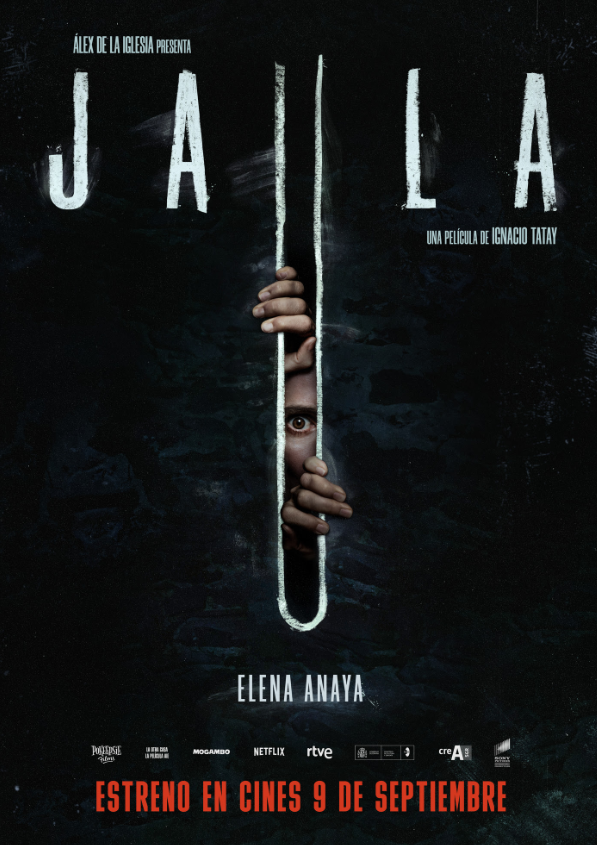 a másik dimenzióból a szörny.
De ez a film más. Thriller, amiben a gonosz nagyon is emberi és semmi köze más világokhoz. A poént nem akarom lelőni, de megmaradnak a realitásoknál, és valamilyen szinten így még ijesztőbb is. Mert ez olyan eset, ami megtörténhetne a szomszédban is. Hiszen nem tudni, az ismerősöd mit alkot a háza zárt ajtói mögött…
De ennél többet nem írok a csavarról. Meglepett – ahogy írtam, főleg azért, mert én minimum a mumust vártam, nem egy jól rejtőző pedofilt.
A történet eleje különben nagyon lassú – Clara megtalálása, ahogy Paula befogadja és igyekszik fejleszteni, kommunikálni vele. Inkább Maugli film, ahogy a gyereket szocializálni kell, mert láthatóan egész más normák szerint élt eddig, mint mindenki más. A feszültségek is olyasmiből fakadnak, hogy Paula férje sérelmezi, hogy a nő mindent hanyagol az idegen gyerek miatt meg hasonlók.
Paula a kiemelt szereplő, még jobban, mint a kis Clara. Róla annyit tudunk, hogy ijedt, sok mindent megért, de nem beszél. A krétavonalak között hajlandó csak közlekedni. Paula kapcsán viszont kapunk egy középkorú asszonyt, aki nem képes lemondani egy saját gyerek álmáról, bár évek óta hiába próbálkoznak a férjével. Akinek van egy lyuk az életében, és féltékenyen néz a terhes szomszédjára. Látjuk, mennyire gondoskodó és jó anya lenne, és látjuk, miért lesz lassan mánia nála Clara jóléte.
Akkor lép be a thriller, amikor Clara eltűnik a házból. Paula nyomozni kezd, és valahol röhejes is, hogy ő rájön arra napok alatt, amire a rendőrök hetekig nem tudtak. Gyors a megoldás, láthatóan nem igazán krimit akartak készíteni.
Maradtak lyukak is, amelyek tudtak zavarni. Az pl. most sem tiszta, miért tette ki az elkövető a kislányt az útra. Vagy: miért lopja vissza? Bár, arra lenne egy tippem. Ha elkezd beszélni, könnyen elvezethette volna hozzá a rendőrséget. De az ő indokai nagyon homályban maradnak – már alapból, minek tartotta életben a kislányt? Mióta tart? Mi volt a saját gyerekeivel – mert kétlem, hogy véletlen lenne, hogy az egyetemre ment gyerekei nem hajlandóak hazajönni látogatóba.
Kis költségvetésű különben, nem kellett hozzá több mint két lakás – Paula háza, meg a gyerekrablóé. Talán 2-3 külső helyszín került be ezeken túl, pár pillanatos jelenetekre.
Szereplőt sem mozgat sokat, csak a szűk környéket Paula tömbjében. Ők sem nagyon tűnnek fel, még a férje is minimális szerepet kap. Clara és Paula van a középpontban, ami a végére kiegészül a tettessel, mert egy mini verzióban az ő szemszögéből is végignézhetjük, mi történt eddig. Kár, hogy a válaszok abban nincsenek benne, mert nekem az hiányzott. Nem jön össze, egyes dolgokat miért tett meg.
Nem látványfilm, a színészeknek kell eladni. Elena Anaya viszi a hátán, és szépen hozza is a nő sok arcát. Talán az ragadt meg legjobban, amikor a szavaival gratulál a hamarosan érkező picihez, de az arcára van írva a vegytiszta irigység és fájdalom.
Ha tudom előre, hogy nem misztikus horrort nézek, rosszabb véleményem lenne. Untam volna. Így viszont nekem feldobta a meglepetés.