Visszaemlékezős, traumával szembenézős, bántalmazós, pszichés.
Jennifer élete sikeres: menő dokumentumfilmes, aki egyetemen tanít, és szenvedélyes kapcsolata van a vőlegényével. Ám egyszer telefonál az anyja, aki megtalálta a régi naplóit, és most feldúltan kérdi, miért nem mondta el, mi történt vele gyerekként. Jennifer nem is érti: ok, egy idősebb fiú volt az első szerelme és szexuális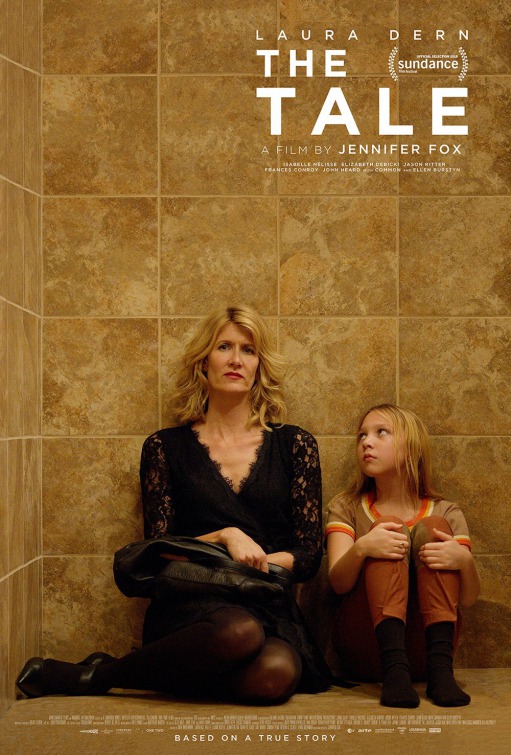 tapasztalata 15 évesen. Mi ebben olyan tragikus? Aztán kénytelen rájönni az anyja mutatta naplóból, hogy csak 13 volt, még egy gyerek, akit a 40-es edző megrontott. Jennifer nyomozni kezd, a saját leveleiből, naplóiból, az akkor ismert emberekkel beszélget, hogy megfejtse, mi történt valóban, mit ferdített el az emlékezete, amikor Mrs. G. egy nyáron lovagolni tanította, és az életébe lépett Bill. Most kell rájönnie, mivel csapta be magát, hogy túlélje.
Nem jó nézni ezt a filmet, pedig érdemes. Nagyon profin meg van csinálva, aktuális, és jól egyensúlyoz egy komoly dráma és egy szórakoztató film határmezsgyéjén. De akinek bejönnek a femi-thrillerek, nekik is érdemes leülni elé. Sok mindent át fognak tudni értékelni az olyan típusú történetek kapcsán is.
Ha jól számolom, én 2 módon dolgoztam fel és figyeltem a történetet.
1: femi-thriller. Ami egy nyomozás története, az igazság rekonstruálása. Mi történet a gyerek Jenniferrel? A felnőtt nőnek le kell bontania a hamis emlékei falát, ami nem egyszerű feladat. Filmesen pedig remekül kitalálták, hogy mutassák ezt meg. Folyamatos flashback elemek vannak, ahogy Jennifer visszaemlékezik a történtekre. És ezek az emlékek módosulnak, ahogy valami eszébe jut, ahogy valamit megtalál és rádöbben az igazságra. A legkifejezőbben azt emelném ki példának, ahogy a történet kezdetén egy nőiesedő, nagykamasz 15 évesként látja magát, majd szembesül az akkor készült fotókon azzal, hogy olyan 13 éves volt, aki kisebbnek nézett ki. Minden tekintetben gyerek volt. És a múltbeli emlékben hirtelen a gyereket látjuk. Krimisen bomlik ki, kik és mit tettek vele. Ami brutális.
2: pszichológia. Tökéletesen bemutatja, hogyan csapta be magát Jennifer gyerekként, majd nőtt ez rá az egész életére. Elnyomta a traumát, kicserélte egy más emlékkel. Az önvédelmi mechanizmusai nyersek, húsba vágóak, kemény nézni. Ahogy mindezt valami szépnek akarja látni, holott undorító. (Melyik hangzik jobban? Hogy az első szerelme egy idősebb fiú volt, vagy: 13 évesen megrontotta egy 40-es pedofil?) Maga a folyamat, ahogy elkezdi felfogni, igazán érteni, mi történt vele. És kitör mindaz, amit elnyomott. Ahogy saját magával is küzd, ahogy az elfojtások most is jönnek, és nem akar szembenézni az eseményekkel. Ezt is megmutatják vizuálisan is: nagyon kész, ahogy a gyerekkori énje vitázik a felnőttel. Ahogy tulajdonképpen az elfojtás küzd a józan, felnőtt ésszel.
A film nem véletlenül lett ennyire húsbavágó: a filmben látott Jennifer a saját történetét megíró és leforgató Jennifer Fox. Így a film annak is a krónikája, hogy küzd meg mindezzel Jennifer Fox. Egy film, ami egyben vizuális terápia is.
A szereposztás is nagyon eltalált. Laura Dern nekem unszimpatikus, de itt nagyon erőteljes az alakítása. Debicki lett jellegtelen, míg Ritter remekül hozta a nyálasan nyájas szörnyeteget.
Pozitív csalódás, de nem egy könnyed filmélmény. Ez elé le kell ülni és feldolgozni.
A történet - 5/4,5 kemény film, Dern nagyot játszik benne. Lesokkolja az ember agyát ez a megközelítés.