Titkos szervezetes, emberfeletti képességes, nyomozós.
A nő magához tér, és semmire nem emlékszik. Londonban van, egy híd közelében. Körötte számára idegen emberek hevernek, látszólag holtan. Menekül, semmit nem értve. Saját magától kap egy üzenetet: tudta, hogy valaki törölni fogja az összes emlékét. Hagyott magának választási lehetőséget: visszamehet az életébe, vagy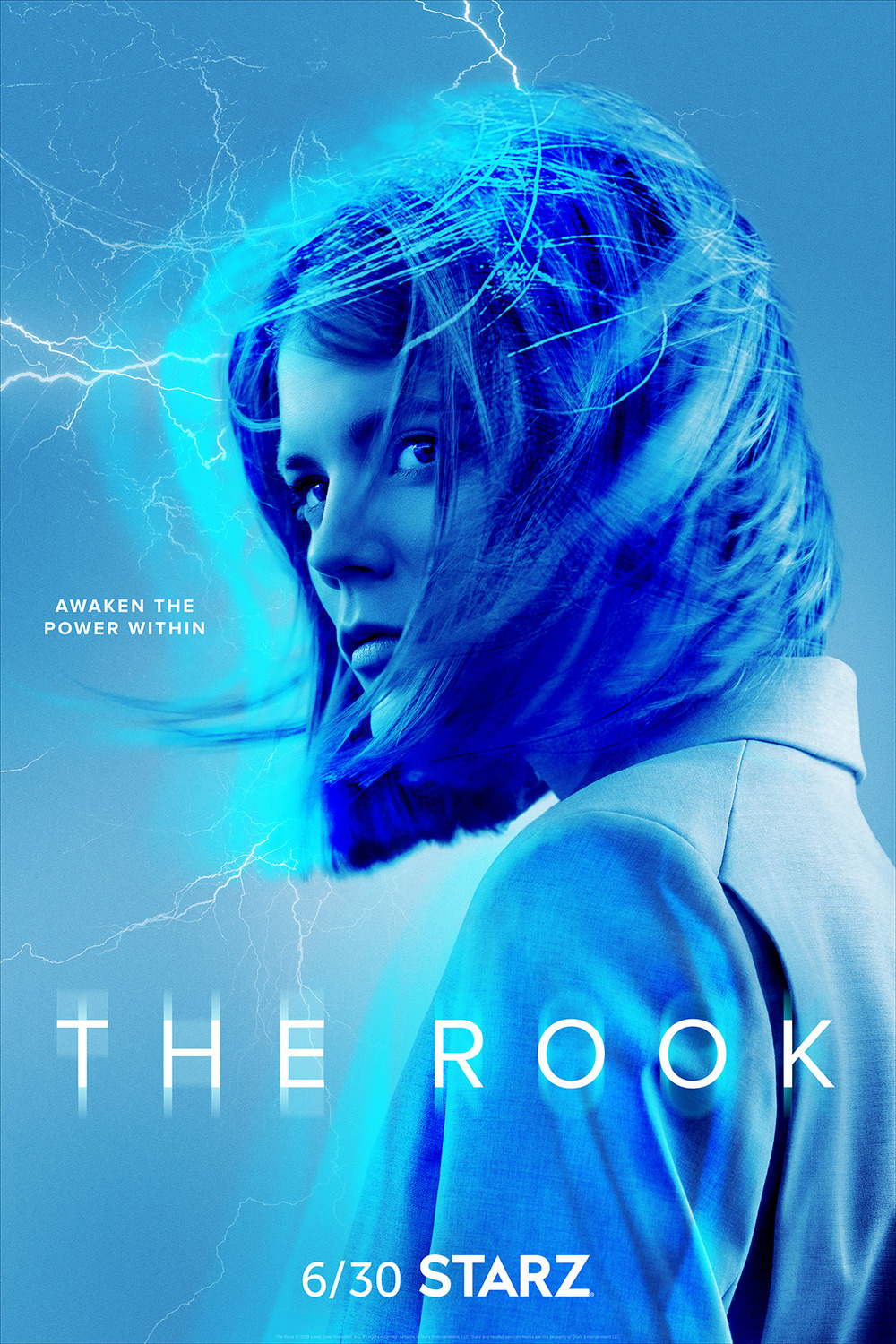 elmenekülhet, és kezdhet valami mást. Mindkét verzióra kidolgozott terveket hagyott neki. A maradás mellett dönt, így megtudhatja, hogy a neve Myfanwy Thomas, aki Bártyaként dolgozik egy titkos szervezetnél, ahol különleges erőkkel bíró emberek dolgoznak az ország biztonságossá tételén. Egy áruló van közöttük, őt kell megtalálnia, miközben mindenki elől titkolja, hogy semmire sem emlékszik korábbról.
A Bástya magyarul is megjelent regény. Daniel O'Malley kötete, amit olvastam is, szerettem is. Ötletes volt, szerethető hősnővel, és érdekes képességű emberekkel. Gestalt megírva kifejezetten zseniális volt, de Myfanwy is a szívemhez nőtt. Ebből kifolyólag a sorozatot is vártam – most nagynak is érzem a csalódásom.
Egy sorozattól nem várom el, hogy szó szerint kövesse a regényt, amiből készült. Igaz, jobban örülök, ha ráismerek a kedvelt történetre, de ha okosan variálnak, akkor elégedett vagyok a változásokkal együtt is. A 100-ak erre jó példa, amiben eléggé eltértek a regényektől, és így a 2-3. évad még ütősebb is lett, mint az eredeti történet volt.
The Rook esete azonban más kategória. A változások nagyok, de azok nem szolgálták a történetet. Most klisés, az ötletesség hiányzott, ami megvolt a kötetben. Kémtörténetesebb, és Myfanwy karakterét is más irányba vitték fel. Nekem ő azért is tetszett, mert van képessége is, de az agya az igazi fegyvere. Itt meg… a végére olyan érzésem volt, hogy most átmegy kinti ügynökbe, aki a természetfeletti képességére fog támaszkodni.
Nagyon rühelltem, hogy mennyire előtérbe toltak szerelmi szálakat, amiket a sorozatba találtak ki. Myfanwy és Gestalt románca, röviden szólva is gyomorforgató volt. Nem értettem, egyáltalán mikor és hogyan, minek kezdtek el vonzódni egymáshoz. Arról nem is beszélve, hogy most akkor Myfanwy kavar az ikrek mindegyikével? Az egyiket csókolja, aztán lefekszik a másikkal, de a többiek is szeretőként viselkednek vele… jaj.
Ennél már csak az volt durvább, amikor a volt orvosa is képbe került. Annak a szálnak még annyi értelme sem volt, mint a Gestalt szerelemnek.
Kétségbe is estem, hogy lehetett egy jó történetet ennyire levinni kémtörténetes ponyva szintre. Aztán megláttam, ki dolgozta át a regényt sorozattá. Van tippetek? Soha nem jöttem volna rá. Stephenie Meyer – az alkonyatos írónő. Innentől kezdve nincs is kérdésem, miért kellettek ezek a buta és értelmetlen szerelmi témák a sorozatba.
Nem segített az sem, hogy nagyon nem tetszett Emma Greenwell, Myfanwy alakítója. Az ellenszenves külseje csak egy dolog, de a játéka is irritált. Nem tudja vinni a hátán a show-t.
Látványra is többet vártam. Nincs mondandója, a vége zavaros és nyitott is.
Akit érdekel ez a történet, jobban jár, ha beszerzi az eredeti regényt. Ez annak nagyon buta és kiforgatott verziója. Nem tetszett!
The Rook - 5/2 az eredeti történet szerelmesebb, butább kiforgatása. Még csak a színészek se tetszettek.