Háborús, szörnyekkel harcolós, végzettel szembeszállós, mágikus.
A világban szörnyek járnak, melyek ellen az egyszerű emberek, de gyakran a lovagok és harcosok is tehetetlenek. Ilyenkor lépnek színre a vajákok: egy mágiával átalakított vadász, akit kiképeztek a szörnyek kivégzésére. Geralt is vaják, akinek azzal is meg kell birkóznia, hogy ugyanolyan szörnynek látják az emberek, mint a rémeket,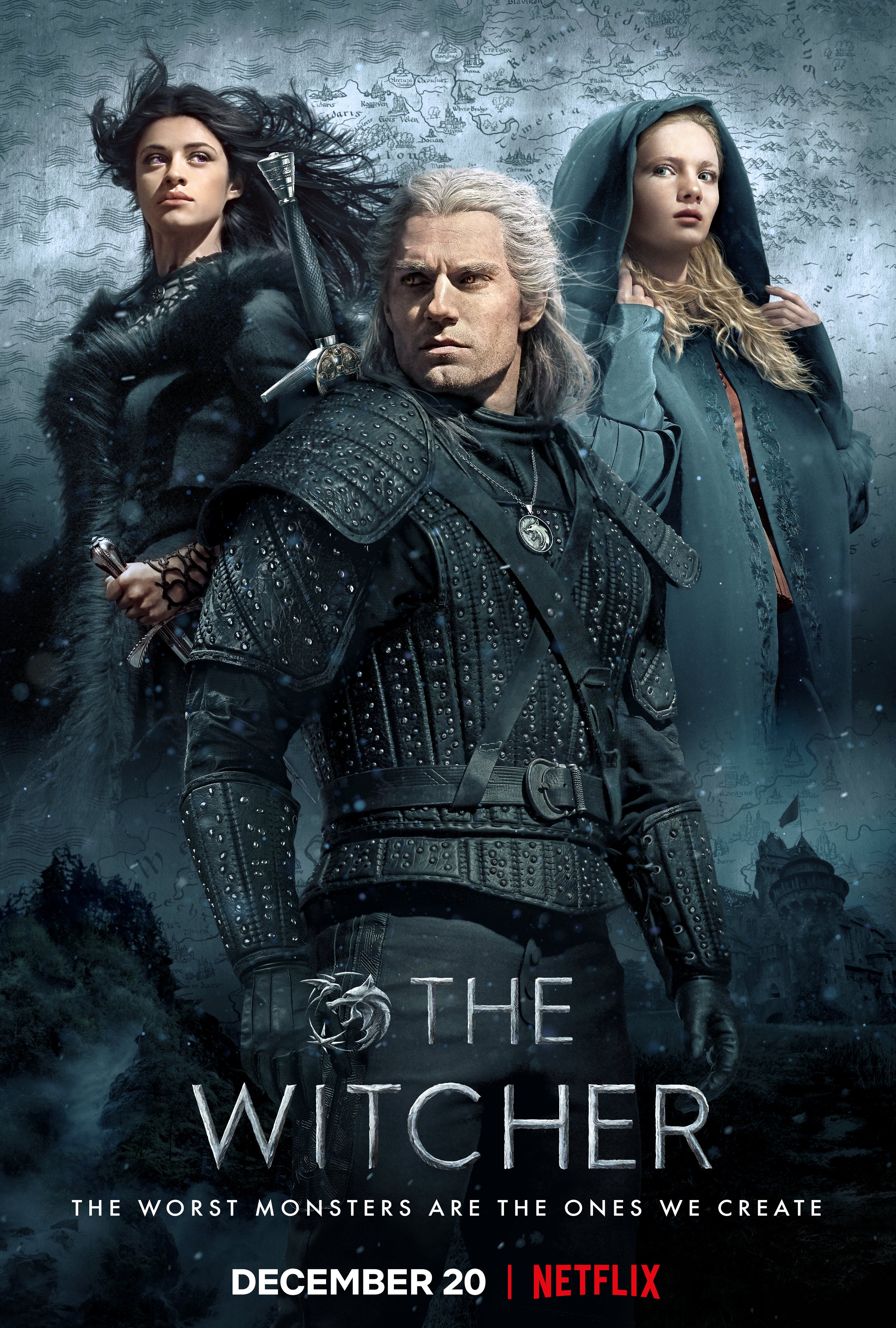 amelyek ellen harcol. A kiváló harcos, de szűkszavú Geralt kevés emberhez kötődik. A szerelme egy boszorkány, aki igyekszik rájönni, hogy csinálhatná vissza a varázst, ami széppé, de meddővé is tette. Az egyetlen barátja egy bárd, aki ismertté tette a nevét a róla szóló dalokkal. És van egy kislány, egy hercegnő, akit Geralt a végzettől lopott magának. Ciri félelmetes erők örököse, akit harcos nagyanyja nevel az utódjának, de már egy egész népnyi fanatikus indult el érte. Nilfgaard lerohanja Cintrát, és a vég egyre közeledik. Ha megszerzik a lányt, ki tudja, mire lesznek képesek.
Vannak sorozatok, melyek már az elkészültük alatt sikerre ítéltettek. The Witcher is ebbe a kategóriába tartozik: háborús, trónért is harcolós fantasy szörnyekkel és mágiával. A lehető legjobb időzítéssel: a Trónok harcának már vége, a spin-off sorozatok még nem jönnek, ahogy a Gyűrűk ura sorozat is később lesz. Sikerregény az alapja, amely ráadásul sorozattá vált, és be is van fejezve, így megvan az alapanyag egy teljes történethez, nem lesz az a sorsa, mint a GoT sorozatnak az HBO-n. Plusz, egy filmsztár játssza a főszerepet. A Netflix nem szokott ilyen alaphelyzetből mellélőni, most sem tették.
A történet szálait folyamatosan építik fel, mindenkit alaposan bemutatva, miközben egy pontba tartanak az események. A Nilfgaard megszálláshoz és háborúhoz. Ciri szálán kezdetektől látjuk, hogyan menekül a lány, veszít el mindent, és próbál életben maradni a háború sújtotta országban, ahol a hercegnői címe inkább lesz átok, mint előny. Geralt története korábban indul, benne van még Ciri szüleinek egymásra találása is. Látunk harcokat különféle szörnyek ellen, miközben ez a vaják ennél többet is tesz. Számára nem szörnyeteg minden természetfeletti lény. Bár tökéletes gyilkos, ahol lehet, a békés megoldást keresi. Az ő szála azért tud fájdalmas lenni, mert azt látjuk, gyakran nem a szörnynek mondott lények az igazi szörnyetegek, hanem az emberek. Yennefer történetét éreztem kevesebbnek: ahogy a csúf, de erős lány hatalmassá akar válni, működött. De az nekem nem jött át, miért lesz annak a megszállottja, hogy szülhessen. Pedig ez az egyik fő rugó a tettei mögött, de miért?
Egyszerre találtam jónak is, meg irritálónak is, ahogy az idősíkokat keverik ebben a sorozatban. Soha nem lehet teljesen biztos az ember, hogy tudja, időben merre járunk. Még abban is van eltérés, hogy egy részen belül a különféle szereplők melyik idősíkban vannak éppen. Van, ahol ezek tökéletesen összeállnak, mint abban a részben, melyben Ciri szüleinek esküvője volt. Máskor viszont elég volt értelmezni, hogy mikor is vagyunk éppen.
Nagyon odafigyeltek, hogy a kis részletek is látványosak és emlékezetesek legyenek. Bírtam, hogy a különféle szereplők jelképeivel és címereikkel játszottak végig. A legtöbbet Geralt farkasát láttuk, de mindenkinek megvan a maga jele és utalásrendszere.
Látványos is lett a sorozat. Nem öltek bele annyi pénzt, mint a GoT háborúiba, de itt is megvan a hangulat és a háború szörnyűségeinek visszaadása. Sikerült filmre álmodniuk egy világot, ami tele van csodákkal és rémségekkel egyszerre.
Geralt Henry Cavill lett, és meg is lepődtem, mennyire jól állt neki a karakter. Köréje olyan színészek kerültek, akik csak mellékszerepekben vagy színházban bukkantak fel eddig. Érdekel is, kinek sikerül majd kiugrani innen.
Sikeres lett, kapunk 2. évadot is, addig is lehet olvasni a regényeket!
The Witcher - 5/4,5 látványos, a kis részletekre is odafigyeltek. Izgalmasan elbeszélt cselekmény, akciódús.