Tárgyalótermi, környezetvédelmi, elvekért kiálló.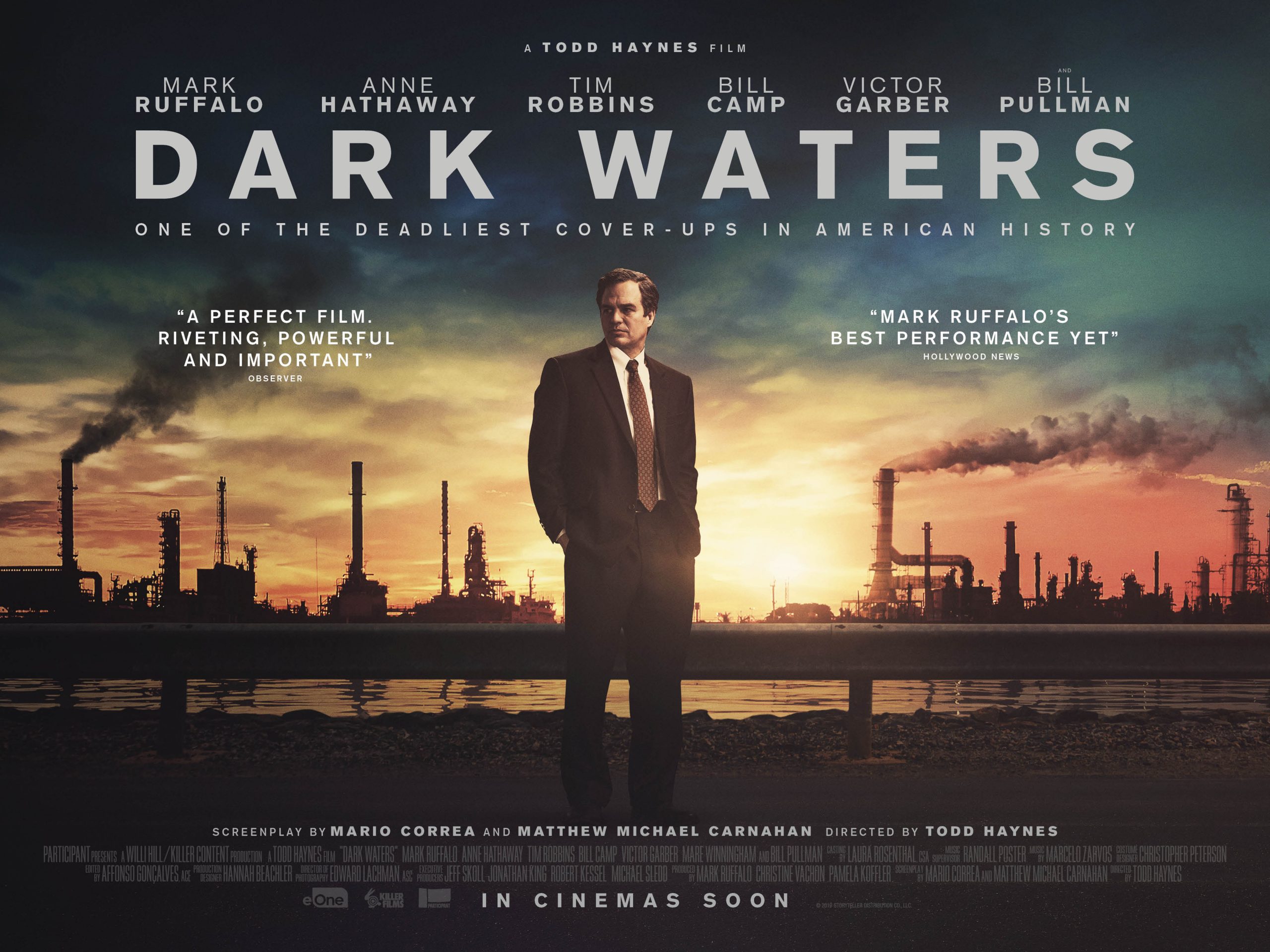 Robert Bilott sikeresen halad felfelé a ranglétrán. Egy jó nevű ügyvédi irodánál dolgozik, mint vállalati jogász. A nagyanyja irányít hozzá egy gazdálkodót: Wilbur Tennant állítja, hogy a DuPont nagyvállalat mérgezi a földjei melletti folyót, és miatta hulltak el a szarvasmarhái. Bilott eleinte lerázná a férfit, de aztán kilátogat a földjeire, megnézi a férfi bizonyítékait. A cégnél is eléri, hogy pereljék be a DuPont óriáscéget – szabadidejében dolgozhat az ügyön. A DuPont felméri, hogy Bilott nem éri be a szokott körökkel, így elárasztják aktákkal. Robert nem adja fel, és nem csak az aktákon rágja át magát, de arra is ráébred, mit csinált a cég. Nem egyszerűen megmérgezték a folyót, minden embert veszélyeztetnek máig a haszonért. Egy ember azonban mit tehet egy milliárdos vállalat ellen? A családja, a karrierje, minden megfizeti az árát, hogy valami jót tegyen.
A brutális az, hogy ez egy igaz történet. Igen, így van mindenki megmérgezve azért, hogy pár gazdag ember még gazdagabb lehessen. Nem tartozol a felső 1%ba? Így jártál, tied a méreg. Még csak nem is tudsz róla.
Hosszan lehetne arról írni, hogy az egyes ember mennyire nem számít, ha a pénz van a serpenyő másik oldalában. Grisham regényeiben is visszatérő az ilyesmi, filmen is sok ilyen történet van. De ez az a történet, ami a mienk is. A film végén van némi statisztika, mennyire sikeresen lett az egész élővilág megmérgezve a PFOA-val. Mondjuk úgy, nem egy szívderítő adatsor és következmények. Talán az ügy az Államokban robbant, de világvállaltokról van szó. Komolyan, ennyire a pénz diktál? Naiv vagyok, tudom. Az diktál.
Hogy mutatja be mindezt a film? Hajlamos lennék rávágni, hogy lassan. Sokáig tart, amíg Robert összerakja a tényeket, rájön mi történik. Sokáig tart, amíg az ügyet fel tudja építeni. A DuPont egyik taktikája ráadásul az időhúzás. Éreztem úgy, hogy jobban pörgetni kellene az eseményeket, és hosszú lett a film. De nem véletlenül ilyen. Ezzel lesz valósághoz közelibb. Ez 20 év története, és a főhős nem véletlenül akad ki egy ponton azon, hogy amit egy középiskolai végzettséggel bíró farmer kimondott még az elején, arra a kormány évek alatt sem képes, hiába van minden adat a kezükben.
Ráadásul Robert küldetése eléggé egyszemélyes is. Saját maga dolgozik rajta, és mivel egy hosszú, évekig elhúzódó ügy az egész, a kezdetben támogató főnök is eredményeket akar egy ponton. Robert Bilott személyes küzdelme, amivel kitöltik azt az időt, amíg arra várunk, hogy a bíróságon történjen valami. Aki anyagiakban, a családjától elvett időben, a szakmai karrierjében fizeti meg az árat. Nem egy jelenetben azt látjuk, hogy egyedül kutat. Hogy szembesül azzal, mit áldozott már fel, és még mindig nem elég.
Nagy a súly Mark Ruffalo vállán, aki kap maga mellé híres és jó színészeket, de ezt neki kell eladnia és eljátszania. Korrekt, megtesz mindent, a kritika is szerette az alakítását. Az a személyes gondom, hogy nekem nem olyan szimpatikus a színész. Az viszont már egyéb gond, hogy nem sokat tettek azért, hogy a színészen látszódjon, hogy telik az élet az ügy alatt. Fiatal családapaként, kisbabával a film elején éppen olyan öregesnek és középkorúnak tűnik, mint a 15 évvel későbbi jelenetekben, ahol már a kamasz fiával szerepel. Csak az öreg énje kapott öregítést, különben nem. Ez is zavart – mondjuk, a nejét játszó Anne Hathaway öregítése is érdekesen sikerült. Sokkal jobban néz ki, és fiatalosabb a 40-es énje, mint a fiatal családanya a film elején.
De a filmnek hangulata van és súlyos tartalma. Ez akkor is eladja, ha gondom van azzal, éppen hogy néz ki Ruffalo. Lassabb, de gondosan felépített film, ami tényekkel sokkol.
Bár jók a kritikái, általában a nézői is szerették, megbukott a kasszáknál. Pedig kell ilyen film.
Sötét vizeken - 5/4 súlyos téma érdemleges bemutatása, impozáns szereplőgárdával. Lassabb, de tartalmas.