Éttermes, munkahelyi problémás, szerelmes.
Maxim fiatal kora óta arról ábrándozott, hogy egyszer séf lesz belőle. A seregben is a konyhán dolgozik, és a felettese egyik vendége meg is jegyzi neki, hogy tehetséges. Névjegyet is ad neki: ha leszerelt, van egy étterme Moszkvában, keresse meg és talál neki helyet a stábban. A lelkes Max 1 évvel később meg is érkezik, de azzal kell szembesülnie, hogy már nem emlékszik rá a tulaj, és a séf sem akar új embert. Az sem segít, hogy a múlt éjjeli egyéjszakás kalandja az a nő, aki az étterem menedzsere. De van annyi trükk a tarsolyában, hogy a ranglétra végén ugyan, de sikerül maradnia. Itt aztán folyamatosan bajba keveredik, vagy éppen nagy diadalt arat. Kisegíti az éttermet egy fogadáson, új mártást talál ki, miközben utánozni igyekszik a séf mártását – közben új barátokat szerez és a szerelem is színre lép az életében.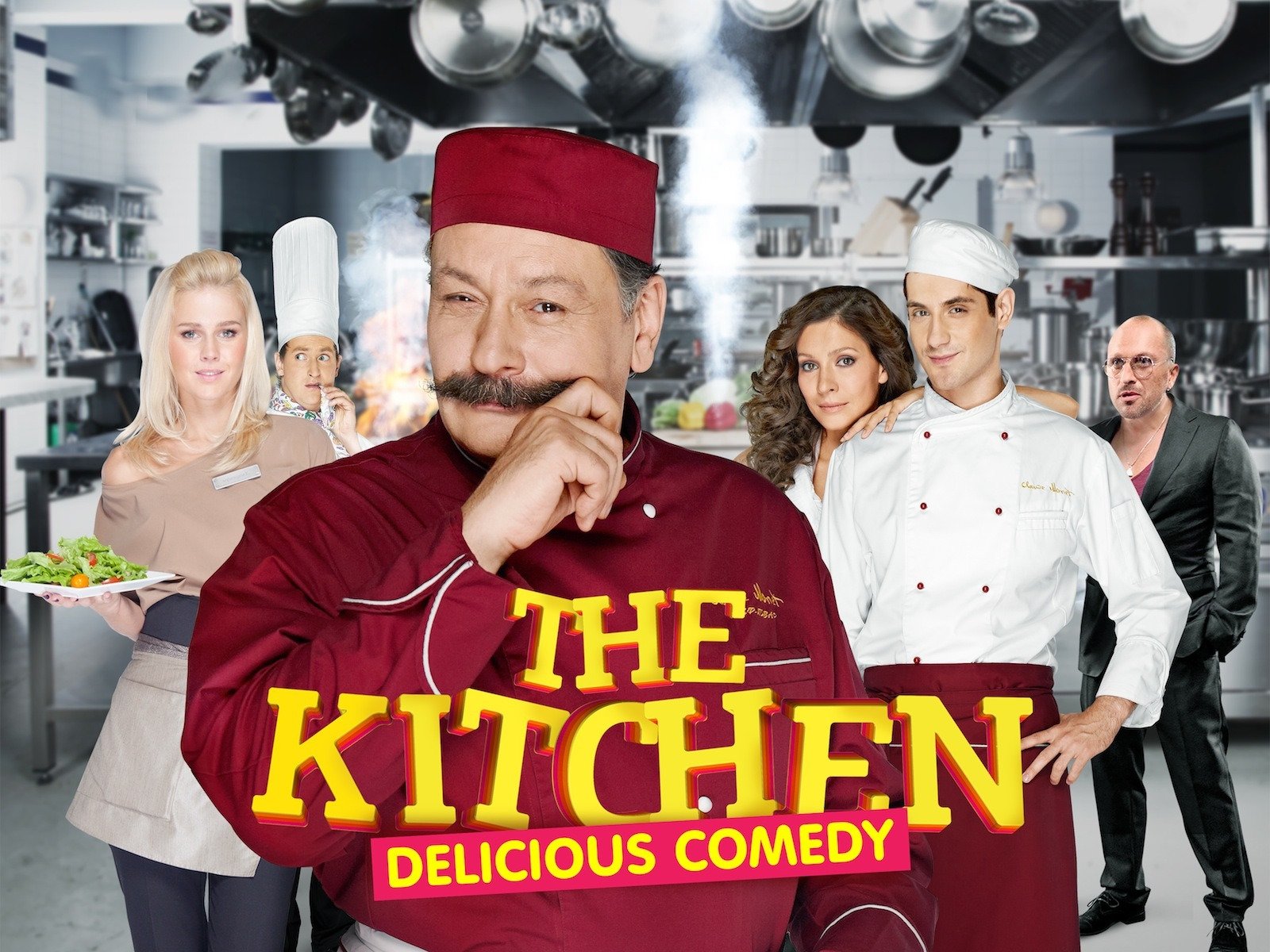 Orosz filmről már írtam többről is, most pedig egy sorozatra is rábukkantam, amit elég lelkesen nézek. Igaz, már a téma is közel áll hozzám. Az egyik kedvenc játékom az egyetem alatt egy étterem felépítéséről és a főzésről szólt – az anyám meg szakácsnő, úgyhogy a fél gyerekkorom konyhákban töltöttem. Arról nem is beszélve, hogy a séfek mindig olyan alakok, akiknek megvannak a maguk bogarai, és egyszerre érdekes, komikus figurák. Ezt némileg az életben is megfigyeltem, és a filmeken is ez a majdnem kötelező, amióta Gordon Ramsey annyira sikeres.
Ez a sorozat okosan nem az étterem csúcsára vezet el minket. May ugyan tehetséges és valóban jól főz, de a ranglétra legalján kezdi. Ennek némileg humorbéli okai vannak – így lehet neki olyan feladatokat adni, mint a raktározás, a banánokról a cetlik levakarása. Közben meg így lesz klasszikus karriertörténet: legalulról építi majd fel magát és a karrierjét.
Mivel amerikai receptet követünk, a sorozat nem csak a konyha és az étterem mindennapjairól szól. Itt emberek dolgoznak, akik között sokféle viszony feszül. Vannak, akik egymással akarnak kiszúrni, mások szerelembe esnek és szerencsétlenkednek, de akad itt sok minden. A részekre jellemző is, hogy miközben van egy helyzet az étteremben, egy nagyobb magánéleti kérdés is terítékre kerül.
Több kiemelt szereplő is van, így nem csak egyemberes show, amit látunk. Ahogy az életben is, az éttermekben mindenkinek megvan a pontos helye és faladata. Egyes részek átjárhatóak, és be tudnak segíteni egymásnak, de nem véletlenül van sértődés, amikor a desszerteket készítő szakácsnak be kell segítenie a zöldségekkel. De amit ebből ki akartam hozni, hogy nem csak Max az, akit alaposabban megismerünk. A legjobb barátja a mixer lesz, az ő barátnője az egyik pincérlány. Ott van a szerelmi érdekeltsége, a menedzser. Természetesen a séf és az étterem tulajdonosa. Őket is építi a sorozat, és egyes részeknek ők a kiemelt szereplői, nem Max. A többi szakács is megkapja a maga tizenöt perc hírnevét, és így az is mozgásban tartja az eseményeket, hogy éppen kivel mi van és hogyan hat a többiekre.
Megtettek mindent, hogy látványra se maradjanak alul a nagy amerikai sorozatoktól. Ugyan a kis CGI elemeket feleslegesnek találtam, de az étterem és a karakterek nagyon működnek. Nem teljesen eye candy színészek vannak benne, de ez ízlés kérdése is. Podkaminskava kifejezetten szép, és olyan ruhatárt is adtak neki, hogy ez kiderüljön. A May szerepét játszó Bogatyrev annyira nem helyes, szerintem – de ahogy írtam, ízlés kérdése. Ezt a sorozatot nem azért nézem, mert bevonzottak a szereplők.
Könnyed, kellemes kikapcsolódás, könnyen emészthető humorral. Díjaztam, hogy nem mennek le alpáriba, úgy is tudnak viccesek lenni.
A végén elég nagy kérdőjel is van, így folytatom a nézését a 2. évaddal. Majd mesélek.
5/4 klasszikus hagyományokat folytató komédia, sok mókás karakterrel és konfliktussal.