Kamaszos, szerelmes, randi programos, életcélért küzdő.
Brooks Rattigan élete szétesett, amikor az anyja elhagyta a férjét és vele a férjét. Az egykori sikerszerző lecsúszott, és az asszony meg sem próbált segíteni neki. Brooks bizonyítani akar, és célul tűzte ki, hogy a Yale diákja lesz. A jegyei megvannak hozzá, de kellene egy jó esszé és a tandíjra is pénzt kell szereznie. Amikor az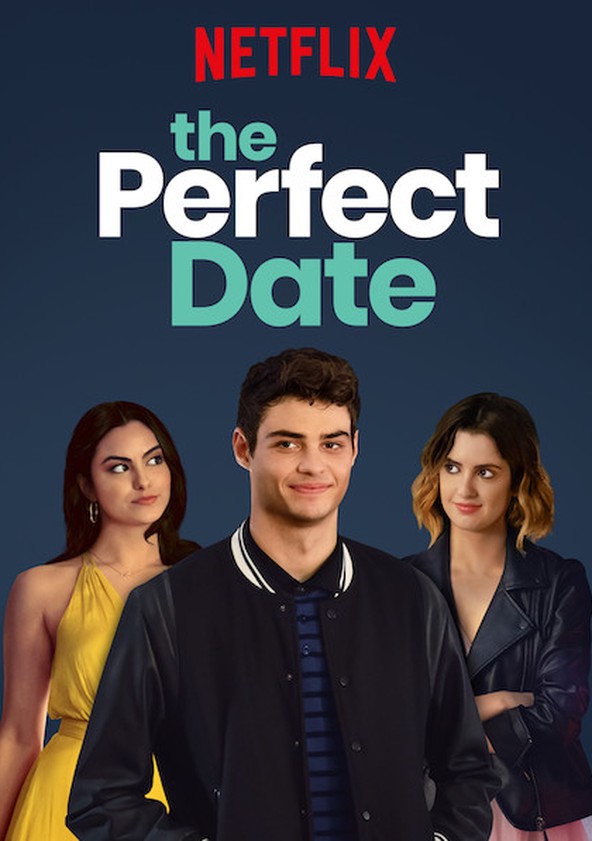 egyik menő osztálytársa fizet neki, hogy az unokahúgát helyette kísérje el egy buliba, Brooks rádöbben, ez egy aranybánya. Egy haverja összedob neki egy randi appot, ahol a lányok beállíthatják, milyen kísérőt szeretnének és hova. Pár hét alatt Brooks belekóstol a cowboy, a bunkó, a műértő és sok más karakterbe. Az első randi alanya, Celia is visszajön, hogy Brooks segítsen neki féltékennyé tenni a kiszemeltjét. Cserébe segít a Yale dékánjával, és menő osztálytársnője, Shelby figyelmét is felkeltheti a fiút. Ám amikor úgy tűnik, minden álom megvalósul, Brooks fel kell tegye a kérdést, valóban ez teszi boldoggá?
Lassan már elkezdhetjük elemezni, hogy a vírushelyzet mit tesz a mozifilmekkel. Azt már nem egyszer írtam, hogy lassan ott tartok, hogy meg sem próbálok mozifilmet keresni, inkább leülök a Netflix elé. A Mit várunk rovatban is elkezdtem Netflix filmeket szemezgetni – olyan unalmas a mozifilmek kapcsán, hogy tolják és tolják a bemutatókat. Van nem egy fájó pont, amit már annyira megnéznék, de csak nem mutatják be…
A Netflix viszont virágzik. Az ifjúsági, romantikus komédiákat ők hozták vissza a vérkeringésbe. A csókfülke és A fiúknak, akiket filmek olyan stabil rajongói bázissal bírnak, hogy már trilógiává lesznek bővítve, és kitermelik a maguk sztárjait.
The perfect date is ennek az eredménye. Egyrészről, egy szórakoztató kis tini limonádé, amilyet már láthattunk sokat, de olyan profin és helyesen csinálják, hogy sokadszorra is elszórakoztat ugyanaz a dilemma. A bérelhető randipartner és az sem újdonság, hogy az álmok elérésekor hősünk rádöbben, hogy mégsem ez teszi boldoggá. Ki az, aki nem találja az első jelenetek után, hogy melyik lány lesz az igazi, és mire jön rá a végén Brooks? De ez nem gond, mert szórakoztatóan és humorosan kitöltik a filmet.
Gördülékeny párbeszédeket és helyzeteket kapott a két főszereplő. Brooks és Celia között megvan a kémia – érdemes megnézni, ez mennyire nem stimmel, amikor mással randiznak. Rossz nézni pl. a Brooks – Shelby jeleneteket. Süt róluk, hogy nem passzolnak.
Ha nem is nagyon nevetős, de kellemes perceket tesz a filmhez, hogy Brooks milyen karakterekbe bújik bele. Ezzel a vonallal jobban el lehetett volna menni a komédiák világába, mert igen csak keveset kapunk ezekből a fizetett randikból, de így is tudtam értékelni őket.
Látványra azt hozza, amit egy ilyen filmtől várunk. Több helyszín, színes és szinte harsány, de nem szakad el teljesen a valóságtól. Lakások, a város, az iskola. Látványelem nem kell egy ilyen filmbe, nem is tettek bele.
A színészek tekintetében visszahozom egy fenti megállapításom. Hogy a Netflix már kitermeli a tinifilmek sztárjait. A filmet Noah Centineo vállára teszik rá, akinek el kell adnia a sztorit. A fiúknak, akiket… filmek tették fel a térképre, és a Netflix ki is használja, hogy tini filmes sztár lehet belőle. Abszolút rá van írva ez a szerep is. Érezhető, hogy olyan dobozba zárnák, amibe egykor pl. Freddie Prinze Jr. volt zárva. Camila Mendes is sorozatos, ő a Riverdale egyik főszereplője, amit hol is lehet nézni? A Netflixen, kitaláltad! Legyek gonosz? Ki nem állhatom a karaktereit és a színésznő is ellenszenves. De hála égnek Celia a sokkal eladhatóbb és karakánabb figurát hozó Laura Marano alakításában érkezett.
Tanulságnak az önismeretről és az álmokról lehetne merengeni, de inkább csak nézzük a filmet, és a szórakoztató faktorra koncentráljunk. Az benne van!
The perfect date - 5/4 szerethető, lényegében kiszámítható, de szórakoztató tini film, amiben a Netflix egész jó.