Nyomozós, családi titkos, traumákkal küzdő.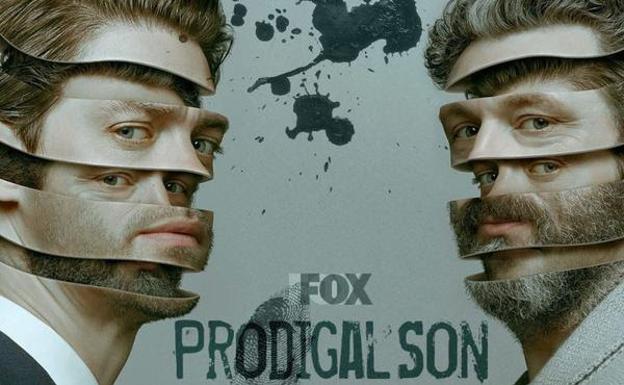 Malcolm Bright az FBI szakértője volt, de miután sikeresen összeveszett az egyik vezető nyomozóval, menesztették. Szerencséjére gyerekkori mentora, Arroyo hadnagy, a New York-i rendőrség gyilkossági osztályáról bízik benne, és mellettük továbbra is a bűnüldözésben dolgozhat. A fiatalember nem csak a pszichológia doktora, de sajátos nézőpontja van a sorozatgyilkosokhoz. Az apja, aki Sebész néven vált ismertté, az egyik legnagyobb élő sorozatgyilkos. Dr. Whitly jelenleg börtönben ült, de hála annak, hogy egyben ő a világ legjobb szívsebésze is, kiváltságai vannak. Malcolm kifejezetten érdekli, és az ügyeiben is szívesen segítik a fiának. Miközben a gyilkosok nyomában járnak, Malcolm össze akarja rakni gyerekkori tört emlékeit, hiszen emlékszik egy nőre, az apja egyik áldozatára, aki nem került még elő – anyja, a milliomos Jessica Whitly hiába akarja nagyon megállítani.
Már a koncepció is kifejezetten tetszett. A sorozatgyilkos gyereke, aki a legjobb profilozó a környéken, és gyilkosokat kap el, miközben a tört emlékeit is igyekszik összerakni. Ha pedig elakad, be lehet menni az apjához a börtönbe, akinek mindig van pár tippje.
Gondolom, nem csak nekem ismerős a koncepció, bár van benne kis csavar, hogy ne lehessen rámondani, hogy Harristől nyúlták az alapokat, pedig erősen gyanítom, hogy de, tőle nyúlták. Bejárni egy sorozatgyilkoshoz, aki ilyen-olyan történetért és infóért segít más gyilkos elkapásában? Akihez bejárunk, az utóbbi idők legnagyobb gyilkosa, akinek a sajtó becenevet is adott? Az illető vezető orvosszaktekintély? Hello, dr. Lecter, vagy, ha úgy tetszik, Hannibal, a kannibál! Bocs, dr. Whitly, a Sebész.
A csavar miatt azonban egyszer sem volt olyan érzésem, hogy a Hannibal világhoz nyúltak. Malcolm és Martin kapcsolata, a kettejük interakciója feldobja annyival, hogy nem jut eszembe róla a Hannibal univerzum. Ez egy elég különös apa-fia kapcsolat, amihez hozzájönnek az egyéb családtagok. A milliomos anya, aki nem bír nyugton maradni, és mániásan védi a gyerekeit az apjuktól. A húg, aki túl kicsi volt, hogy emlékezzen arra, amikor még együtt élő család voltak, és aki riporter lett, gond nélkül használva a nevét és az apját, hogy híresebb legyen a csatornán.
Malcolm karaktere is izgalmas, hiszen hiába az egyik legjobb a szakmájában, mellette nagyon tört ember is. Rémálmokkal, epizódokkal, megszállottan. Ok, be lehetne dobni, mennyire emlékeztet Will Graham alakjára… Ahogy mondtam, hiába a csavar, az alapokban ott van Harris öröksége…
De ezek adták el nekem a sorozatot. Martin és Malcolm kapcsolata, a Whitly-család a titkaival. A karakterek és a köztük levő játszmák. Ugyan krimi is, amiben minden részben megoldottak egy esetet, de azok nagyon átlag krimik voltak. Kb. 20 részes az évad, de csak olyan esetek maradtak meg belőle a fejemben, ami valahogy a Sebészhez is kötődtek. Az átívelés, a végére kibontakozó összeesküvés, az volt a sorozat sava-borsa.
A szereposztás is kifejezetten erős lett. Michael Sheen lassan az egyik kedvenc színészem lesz, itt is profin hozza a sorozatgyilkost, aki mellette családapa és orvosi szaktekintély. Azok a finom váltások, amikor egyik pillanatról a másikra átkapcsol szociopata gyilkosba… Tom Payne játssza Malcolmot, jól is áll neki a szétesőben levő karakter – meg, hogy nincs szakálla. Amikor nekem leesett, hogy a The Walking Dead Jesusa is ő volt… hoppá. Bellamy Young és Halston Sage a további családtagok, de sorozatból ismerős arc bőven akad mellettük is.
A második évad be van rendelve, úgyhogy fog ez még folytatódni. Érdeklődve várom, kifejezetten jó végszót sikerült adni az évadnak. (Már csak az a kérdés, mire jönnek az új részek. Nem csak a mozinak tett be a vírushelyzet…)
Prodigal Son - 5/4 a krimi nem mindig kötött le, de az emberi kapcsolatok, a karakterek kárpótoltak érte.