A mai első évadzáró The Morning Show (s03e10) epizód lesz. Kétesélyes volt, mit döntenek, és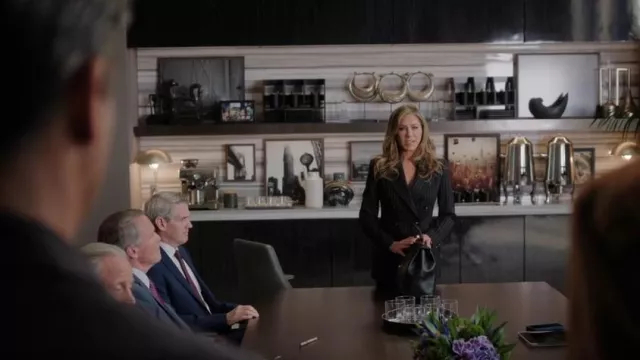 természetesen azt az utat választották, amivel lehet majd folytatni a műsort. Vagyis, nem lesz felszámolás. Mondanám gyávább megoldásnak, de benne van az újrakezdés lehetősége is. Több szereplőtől olyan helyzetben köszönünk el, hogy itt akár ki is szállhatnak a műsorból. Le van kerekítve minden, és parádésra sikerült Alex kiállása is a hitéért, ha lehetett is sejteni, hogy melyik oldalra fog állni. Paul pont azon a téren szemétkedett, amit Alex nem tud elnézni. Azért kicsit sajnáltam őket, Paul volt a nő eddigi legnormálisabb pasija a sorozatban. Nem mintha sok lett volna neki… Arra az összecsapásra lett kihegyezve minden, de stílusosan mindenkinek adtak egy-egy nagyobb jelenetet. A kedvence Chipé volt, de rendben volt ez így. Még azt is mondhatnám, hogy reménykedő egy kevésbé korrupt és megvehető világban.
Kevésbé szép dolgok jutnak eszembe a Valami Amerika (s01e05) heti epizódjáról. Már egyértelműen párba rendezték a szereplőket, és a három testvérnek kiemelten fontos a szerelmi szála. Ez köt le kevésbé, ráadásul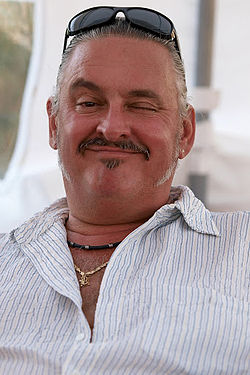 Marci és Vivi még idegesít is. Tudom, el kellene engednek, de megint rengeteget emlegették Andrást. Nekem meg ő volt a kedvencem a filmekben, és nagyon nem esik jól azt elképzelnem, hogy Bala ténylegesen agyonlőtte. Sokkal szívesebben nézem Zita és Zénó kettősét, és végre énekeltek egy rendeset is. Az első olyan dal volt, ami jól is állt Brasch Bencének, ebben a részben volt. Ugyan nincs jövőjük, mert ha Zita megy az USA-ba, amire látok esélyt a végére, távkapcsolat nem megoldás, de így is ők tudják egymást legjobban összerakni. Az egyik majd megint merhet énekelni, a másik meg talán felvállalja a saját zenéjét. A héten ők voltak a kedvenceim. Pedig a show szokott az lenni, bírom a hátteret, mi történik a színfalak mögött. Csak éppen ismerős a poén – ahogy Mónika beugrik énekelni, annyira ismerős a 2. filmből.
A következő évadzárás: 80 nap alatt a Föld körül (s01e06-08). Közben már írnám is hamar, egyben sorozatzáró is. Ugyan a végén bedobnak egy másik Verne kalandot, ami miatt utaznának, de az már nem fog elkészülni – nem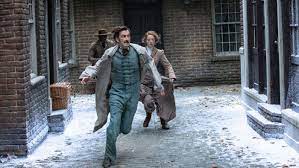 megyünk Nemo kapitányt felkeresni. Ellenben körbeérünk a Földön, azt kell mondanom, nagyon összecsapva. Az utolsó 3 részben volt egy lakatlan szigetet túlélés, egy Western kaland és végül Fogg beszélhetett a nővel, akit 20 éve hagyott elmenni. És ez a fél világ kb., mert Ázsia és az USA ezzel lett letudva. Egyik fájdalmasabb volt, mint a másik. Próbálták beletenni témának a rasszizmust, így az egyik első fekete marsallt is megismerhettük, aki miért is ne a KKK egyik alapítóját akarta bíróság elé állítani. Nem ezzel kellett volna modernizálni, mert túl egyszerűen zártak mindent, és túl átlátszóan mutattak ezzel Fogg útitársaira és a köztük alakuló szálakra. Még mindig áll, hogy olcsó a látvány. Egy-egy helyszín, azonos ruhákban. Bár arra legalább volt egy poén, miért nem öltöznek át. A nagy rohanásban elvesztek a csomagjaik. Az is bökte a szemem, amikor kiderül, hogy Fogg kikkel egyidős – pl. Abigail apjával, aki kb. 10 évvel idősebbnek tűnik nála. Bele se akarok ezekbe gondolni. A végére teljesen elvesztett a sorozat, és hiába Tennant, akinek a hangját szívesen hallgatom és jó színésznek tartom, nem bánom, hogy nem megyünk tovább a Nautilusra.
Egy, ami jobb. Ment tovább az Invincible (s02e02) is, Mark továbbra is keresi az egyensúlyt a hős lét és a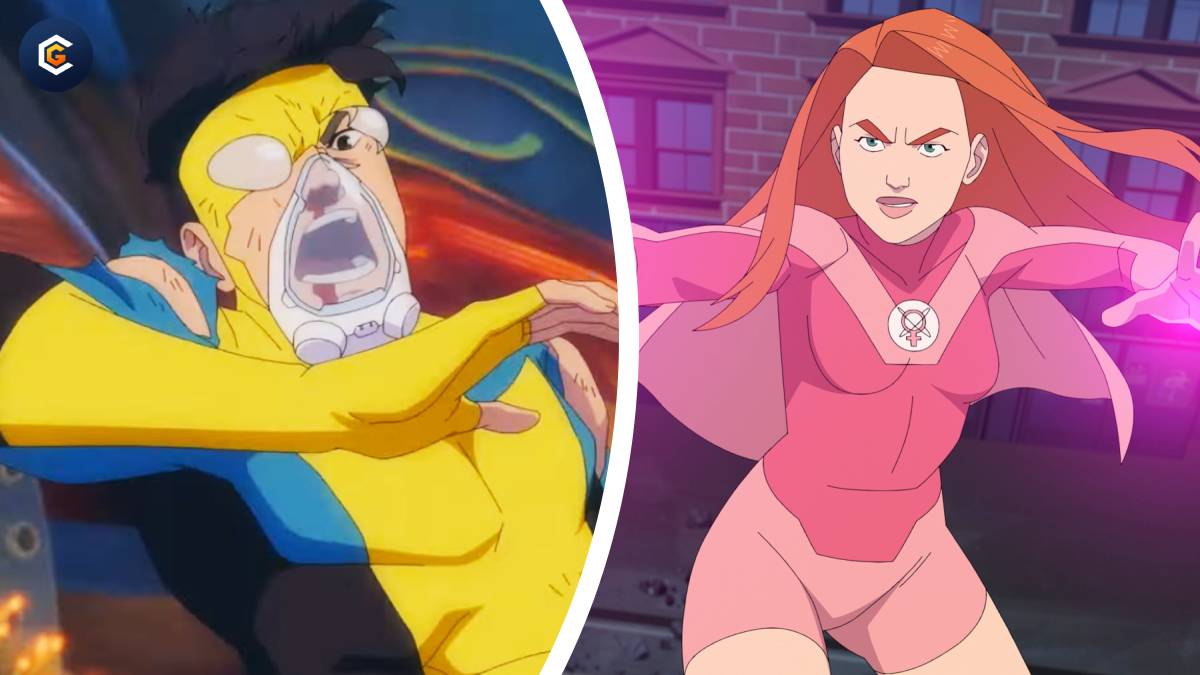 kamasz/new adult énje között. Volt akció, volt ballagás, és nagyon jól meg van fogva a családi élete, ahogy az anyja legalább annyira össze van törve, mint ő. Végig vártam, hogy az előző részen született gonosz majd mit lép, de az egyelőre még csak utalás szinten van, gyűjti más világokból az infót, hogyan lehet őt legyőzni. Különösebben nem is hiányoltam, annyira mozgalmas volt magában is ez a rész. Atlantisszal, halemberekkel és álnok humorral, a többi hős szerencsétlenkedésével és a The Boys világát idéző benyúlásokkal. Hiszen látjuk, a többi hős új vezére miképpen csajozik a csapatban, vagy a sokkal súlyosabb téma: ahogy Eve jót akar, és az apja a fejére olvassa, hogy mennyire veszélyes a képessége még akkor is, ha jót akar tenni. Különben még mindig nagyon felnőtteknek szánt animáció, mondanom se kell, hiába fiatalok a főszereplők. Vér és erőszak, halál és szenvedés, ez is a palettán van.
Majdnem sorozatvég, mert akár az is lehetett volna a heti Libabőr (s01e09). Látszólag minden visszatér a rendes kerékvágásba, és a szereplők élik tovább az életük. Kamasz vonalon újfent előkerül a szerelmi tematika, ki kivel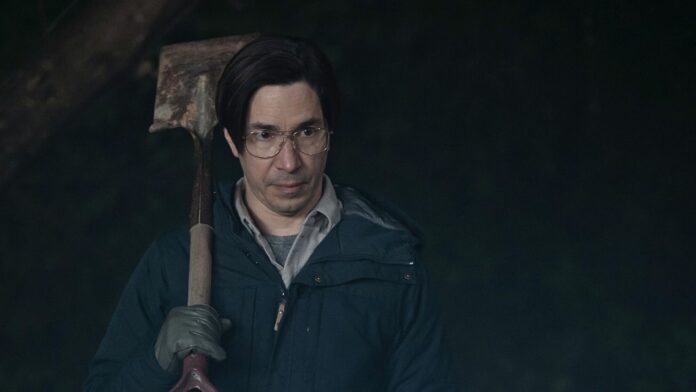 került össze és a jövőbéli tervek hogyan hatnak az életükre. Ami ennél érdekesebb, hogy Bratt előéletét is megismerjük, és elkezdik árnyalni, hogy már ne lássuk jó embernek. A történetüket regénnyé írja, és az ütős lezárás végett ő hozza majd azt a befejezést, amit Stine is előszeretettel írt. Vagyis, nincs nyugalom és happy end, jönnie kell egy gonosz csavarnak. Az különben kifejezetten tetszett a részben, ahogy a cselekményt meghatározza, hogy Bratt regényének cselekménye miképpen alakul. És volt meglepetés – voltak ötleteim, mivel rukkolnak elő, de erre akkor sem gondoltam, amikor Bratt ki kellett, hogy ásson egy koporsót. A démoni pudli meg kifejezetten jó poén, majd megszakadtam, amikor vörösre váltak a szemei és hegyesek lettek a fogai. Kicsit gonosz rész volt, de ezt élveztem benne. Azt meg várom is, innen hogyan tovább – mert annyira erős a lecsapása a történetnek, hogy tényleg elment volna évadzárónak is.