Cím: The Education of Fredrick Fitzell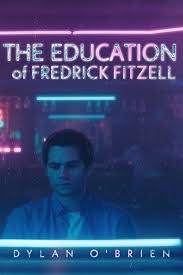 Készítők: nem egy nagy stúdiófilm, a színészek között akadnak ismerős nevek. Dylan O'Brien a címszereplő, de ismerős még a Brooklyn olasz udvarlója, Emory Cohen; Maika Monroe és Hannah Gross – aki a Mindhunter miatt lehet ismerős.
Műfaj: misztikus, thriller
Cselekmény: Fred egy különös találkozás után egy férfival, aki elvesztette ifjúsága emlékeit, metaforikusan és ténylegesen is utazásra indul a múltba.
Várható megjelenés: tavaly novemberben elkészült, vár a bemutatóra. Vagyis, ki tudja? Lehet, hogy egyszer felbukkan az HBO-n vagy dvd-n.
Miért várós?
Elég titokzatos a cselekményleírás. Mégis, mi ez a film?
Érdekel, ez mégis hogyan lehet thriller.
Rég láttam bármiben is Dylan-t, ezt a filmet még nem láttam.
Emory Cohen is szimpatikus a Brooklyn óta – mondhatni, keresek még egy filmet, amiben szerethető a karaktere. Ez vajon az a film?