Halállal szembenézős, menekülős, kiállós, misztikus.
Halloween éjjelén egy bérgyilkos munkába indul, és még csak álcáznia sem kell, mit csinál. Cipeli a hullazsákot,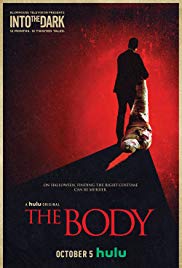 és mindenki menő jelmeznek hiszi. Még egy buliba is meghívják, aminek nem várt következményei lesznek. (The Body) Valentin-nap egy irodai dolgozó bent ragad a liftben egy idegen férfival. A flört végére kiderül, hogy Guy nem az a jó fiú, akiben Jennifer megmentőre lel. (Down) Tanévkezdés. Pár diákot elzárásra ítélnek szombaton – nem sejtik, hogy éppen egy sorozatgyilkos kezd ott karrierbe. A srácoknak a büntetés halálosnak bizonyulhat. (School Spirit) Egy genetikus anya a munkájával akar segíteni sorozatgyilkos hajlamú fián, de Anyák napján szembe kell néznie a nyers valósággal. (All that we destroy)
A Blumhouse lassan az eredeti, szerethető horror filmjeiről lesz ismert. Most belekóstoltak a sorozatkészítésbe is, és a Hulu adóval kézen fogva megszületett ez az antológia. Amit ugyan sorozatként adtak el, de megállná a helyét 12 horror filmként is.
A koncepció, ami már nagyon megfogott az elején. Havonta egy filmet adtak le, vagy sorozatrészt, ha úgy jobban tetszik. Mindegyik 80-90 perc hosszúságú, kerek és önálló történetet mesél el, mely önállóan is értelmezhető. Nincs is kapcsolódás a részek között, még csak utalás szinten sem. Mindegyik kötődik a hónaphoz, amikor leadták. Egy olyan ünnep van a középpontban, ami abban az időszakban esedékes.
Ami várakozási szintet is növelt: előre vártam, mit találnak ki egy adott hónapra. Ugyan véres karácsonyozást nem kaptam, de volt bőven más, ami kárpótoljon.
Sajnos, nem egységes a színvonal. Vannak benne olyan részek, amelyeket nagyon eltaláltnak éreztem. Bejött a Halloween történet ötlete, jó volt a Valentin-nap, a Lányok napja, az Apák napja, a Függetlenség napja is. Ha nem is az egész rész, de a végére volt egy-egy olyan csavar, ami utólag elnézetett velem egy gyengébb kezdést is. Ezekben volt ötlet, és tényleg tudta az adott ünnep karikatúráját is hozni, nem csak akkor játszódott.
Voltak azonban, amelyeken csak szenvedtem. A karácsonyi rész kifejezetten idegesített, de például a Nők napjának boszorkányos története is elég beteg lett. Bár a csavar, valami érdekesség a gyengébbnek érzett részekben is volt, ezeket nehezebben néztem végig.
Sokszínű ez a 12 rész. A horror zsánereket/stílusokat veszik szépen sorra, és így minden hónapban valami egészen mást kaptunk. Van sima iskolai slasher is benne, de thriller, sci-fi és még sorolhatnám, mi minden. Kifejezetten jó móka felfedezni, melyik rész mit rejt magában.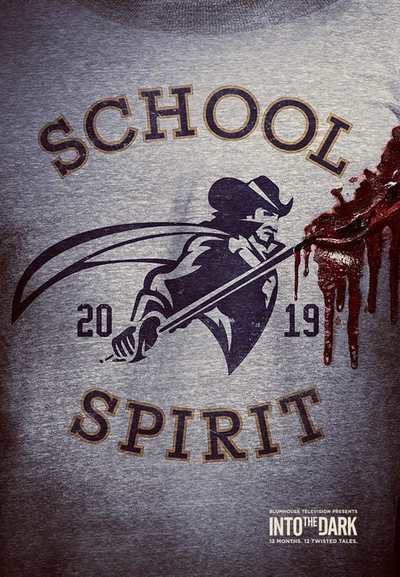 Jó jel az is, hogy minden részben találni olyan színészt – jó, majdnem mindben – akiért érdemes leülni a rész elé. Tom Bateman bérgyilkosa, Jimmi Simpson séf szerepben, vagy éppen Scott Porter szektavezérként megmaradt a fejemben. Olyan színészek is akadnak bőven, akiket a stúdió filmjeiből ismerhetünk. Pl. sorozatgyilkosként tűnt fel Boldog halálnapot férfi főszereplője, Israel Broussard.
Ha valamit talán hiányoltam, a félelem. Ok, horror sorozat, de a popcorn kategória. Ami szórakoztat, és nem a frászt hozza a nézőjére. Ha már 12 film volt egy sorozatba betéve, legalább egy lehetett volna vérfagyasztó.
Ám a 2. évad be van rendelve, lehet, hogy a következő évben ijedezhetek is.
Into the Dark - 5/3,5 stílusos, jól komponált horror antológia, bár minden felvonása nem sikerült tökéletesen.