Háborús, barátságos, összetartó csapatos.
Felix Sparks egyszer már volt katona, de most újra a seregben találja magát. Az első menet után egyetemre ment, megnősült, fia született. Ám a pénz elfogyott, a jogi egyetemet nem tudta befejezni, a sereg tűnt az egyetlen vállalható opciónak. Még akkor is, ha az európai hírek sejtetik, hogy az USA is be fog kapcsolódni a világháborúba. Sparks eredményei sejtetik, hogy jó vezető, aki össze tudja fogni az embereket. Így egy különleges osztagot bíznak rá: a déli államokból érkezett katonák között akad mexikói, indián és fehér cowboy is. Duplán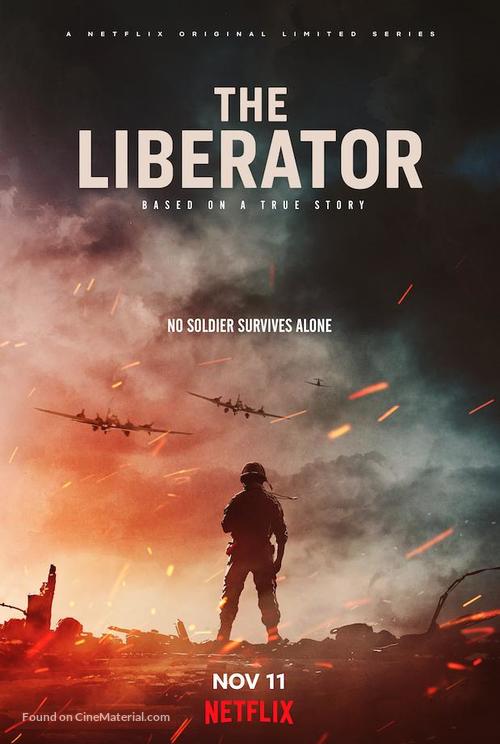 sújtják őket az előítéletek: egymással is nehezen jönnek ki, és a sereg is másodrendű emberként kezeli őket. Sparks átveszi a vezetést, és nem csak osztagot, de barátsokat is épít a fiúkból, akikkel aztán az olasz frontra kerülnek. Sparks annyira kötődik hozzájuk, hogy amikor megsérül és hazaküldenék az Államokba, elszökik, hogy továbbra is az osztaggal tartson. Az olasz front után Franciaországba kerülnek, hogy aztán bevonuljanak Németországba. Sok bajtársat vesztenek, gyászolnak, de még így is ledöbbennek, amit akkor találnak, amikor felszabadítják Dachau táborát.
Kezdjem azzal, amiért kritizálni szokták a sorozatot, vagy maradjak annál, hogy nekem miért tetszett? Talán kezdjük azzal, hogy ebben a zsánerben az HBO letett egy olyan sorozatot az asztalra, amit az óta sem sikerült felülmúlnia egy próbálkozónak sem. Ez volt az Elit osztag, és ennek a szériának a cselekménye sokszor kísértetiesen emlékeztet annak a sorozatéra. Hiszen mindkettő valós történet alapján, az európai fronton szolgáló egy-egy osztag történetét követi végig. Csak amit pár részben animáltak, nem lehet olyan részletes és alapos, mint az HBO sorozata volt. Így elég sűrűn találkoztam azzal, hogy ok a The Liberator, csak éppen nincs olyan, mint az Elit alakulat volt. Nincs, tény, de szerintem nem is akart jobb lenni.
A cselekményt a történelem írta, és nem véletlenek az azonosságok. Ugyanazokon a frontokon harcoltak, és haladtak Berlin felé. Kapunk itt kiképzést, csapat építést, harcokat különféle feltételek között. Ha már annyira az Elit osztagot idéztem meg, egy ponton volt olyan, hogy már szerintem is sok volt a hasonlóság. Amiért harcolunk – az a két rész, amiben az amerikaiak munkatábort látnak élőben.
De különben saját története van a sorozatnak. Itt is van egy karizmatikus vezető, aki a ranglétrán is elindul felfelé. Itt némi plusznak szánták, hogy ennek az osztagnak a rasszizmussal is meg kellett küzdeni. Az azért nagyon kemény, amikor az elkapott amerikai katonának a náci tiszt tart arról előadást, hogy náluk milyen rasszizmus: a bajtársa, akivel itt testvérként küzd és harcol, otthon egy sört se ihatnának meg együtt a szegregáció miatt. Amikor ezt egy náci rója fel… hát, kegyetlen.
Bár jobban bele lehetett volna menni ebbe a témába is, a csapat több tagját is alaposabban be lehetett mutatni, nekem tetszett így is. Sparks alakja összefogta az egészet, aki tulajdonképpen a főszereplő. Tipikus, amerikai hős, csupa jó tulajdonsággal és példakép alkat. Mivel olyan filmeken nőttem fel, mint az Armageddon, nekem a cukormázas amerikai hős imázs otthonos és nézős zsáner, itt is elnéztem.
Ki kell emelni, milyen egyedi a film látványvilága. Animált, de kb. olyan, mintha a fényképek keltek volna életre. A háborús jelenetek különösebben nem fognak meg, így nekem nem volt azzal bajom, hogy az akció ismétli-e magát. Az egyedi látvány, izgalom számomra megvolt.
Szerettem ezt a kis sorozatot és én nem bántam meg, hogy megnéztem.
The Liberator - 5/4 különleges látványvilágú animáció, cselekményében az Elit osztagot idézve meg. Érdekes.