Tündér keresztanyás, igaz szerelemért küzdő, érdekházasságos.
Heléne kedves és dolgos lány, aki szeretne megfelelni mostohájának az édesapja halála után. Szó nélkül végez minden munkát, és csak egy kis szeretetre vágyik cserébe. Gertrúd nem szereti a lányt, és élvezettel ad neki egyre több munkát. Amikor Heléne egy alkalommal elfárad, és segítségért fohászkodik, Cleo tündér megjelenik neki és teljesíti a kívánságát. Gertrúd, aki legszívesebben a herceget bolondítaná magába, nem éri be a szép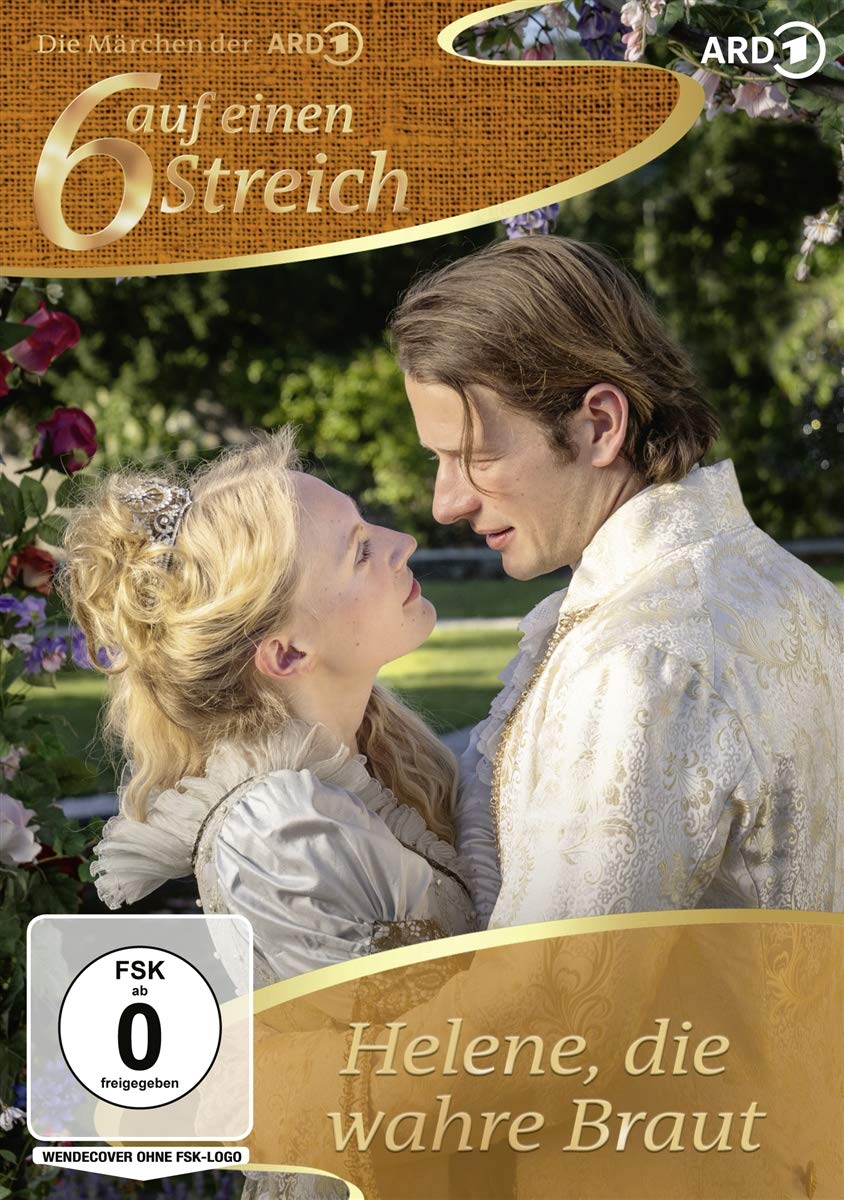 ruhával, hamarosan már kastélyt követel. A vadászó Lassmann herceg be is téved a kastélyba, de csak Helénét találja ott, aki nem ismer rá a fiatalemberre. A fiatalok egymásba szeretnek, és meg is egyeznek, hogy egybekelnek. A hercegnek másnap kellene visszatérnie a lányért, de nem jön, és Heléne már csak a közelgő esküvőjéről kap hírt egy hercegnővel. Nem sejtheti, hogy milyen félreértések álltak a boldogságuk útjába…
Buta dolog egy mesefilm kapcsán azon szenvedni, hogy mennyire mese, de most erre fogok vetemedni. Ha már élőszereplős, ennél komolyabban szeretném venni. De a mesék is így halandnak, gondoljunk csak bele, hogy a Jégvarázsban is pellengérre állították a hercegnőt, aki egy közös dalolászás után már kezét nyújtotta volna a vadidegen hercegnek.
Nem is igazán a klasszikus mesés, mágikus elemek zavartak. A tündér varázsol és segít, rendben. Mondjuk, a tollfosztás nem éppen átlagos feladat, de mások lencsét válogattak vagy szalmát fontak.
Ami viszont annyira mese, hogy Heléne és Lassmann egy közös pikniket követően már életre-halálra szerelmesek. Alig beszélgettek valamennyit, már eljegyzés és az egész filmben úgy is kezelik egymást, az érzéseiket, hogy ez a Nagy Szerelem és a másik az Igazi. Én képes voltam azért drukkolni, hogy Lassmann szeressen bele a hercegnői arájával, akivel tényleg megismerhetik egymást és hónapokat töltenek együtt, amíg készülnek az esküvőre. Azt inkább elhinném, mint hogy hónapokkal a találka után is azért a lányért nyavalyog, akivel egyszer beszélt életében.
Heléne történetében meg az a rész tetszett, amikor otthont talál a birkapásztornál, és szépen kitalálják, hogy lendítsék fel a férfi üzletét. Hogy lehet a sajtot eladni a piacon, hogyan kell visszaforgatni a pénzt, hogy ne szegény bárányokat kelljen levágni. Van egy kifejezetten aranyos bari a filmen.
A humora eléggé gyerekekre szabott és nagyrészt abból áll, hogy a mostoha kárára történik valami. Inkább el se mesélem, mit tervezett a kiskutyájával és mit reagált az állat, amint volt lehetősége rá. Különben, hajrá, kutyus!
Mese, egyszerűek a szereplők is. Fekete-fehérek, nagyon egyszerű indokokkal. Jók, rosszak és a humoros mellékszereplők, ezzel mindenki le is lett fedve.
Sajnos, a színészek sem tetszettek. Eleve, mesefigurákat játszani se lehet, csak az eye candy faktor adja el őket. Caroline Hellwig, aki Heléne lett, meg ránézésre nem volt szimpatikus nekem. A hercegnőt sokkal helyesebb színésznő játszotta, arról nem is beszélve, hogy az a lány volt értelmesebbre is megírva. De mindegy, mesefilm.
A látvány pont olyan, amit az ilyen Grimm mese feldolgozások hozni szoktak a németektől. 1-2 vidéki kastély, amelyek elég szépek, hogy fenséges díszletet nyújtsanak. Középkort idéző kosztümök. Színes, azért nem giccses, mesés. Az egyetlen szokatlan húzás a tündér alakja és a színésznő, aki játssza. Mondjuk, be tudom sorolni a vicces duci mellékszereplő skatulyába, ha a tündérekről különben nem is ez jutna eszembe. Itt ilyen volt.
Egyszer különben meg lehet nézni, egyes részei jól sikerültek, csak kár, hogy olyan, mint egy Hamupipőke koppintás – hasonló elemek kicsit más keretben.
Heléne, az igazi menyasszony – 5/2,5 hiányoltam az eredetiséget és nagyon nem sikerült eltalálni a színészeket, irritált több is.