Nyomozós, vallomásokat tevő, sztár gyilkosát kereső.
Középiskolai osztálytalálkozó volt, amire sokan sokféle céllal érkeztek. Volt, aki a válását kiheverve egy kis bulira vágyott. Más a lányt akarja megszerezni, aki mindig is tetszett neki, de mindig elszalasztotta a lehetőséget, hogy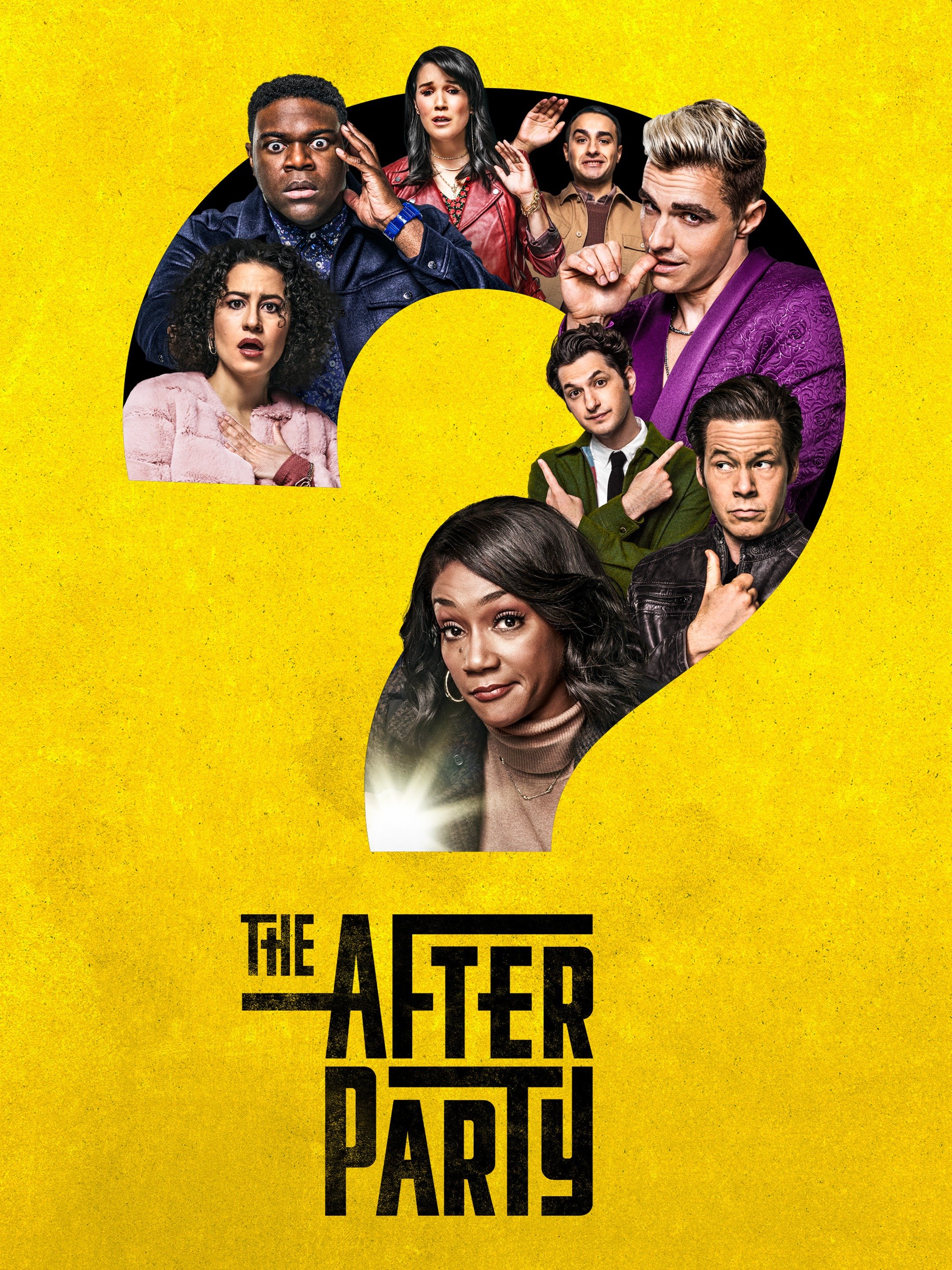 szerelmet valljon. Jöttek bosszút állni, vagy éppen végre feltenni magukat a közismert arcok közé. És eljött Xavier is, aki az eltelt időben igazi sztár lett. Milliomos zenész, filmszínész és ikon. Az iskolai rendezvény után nála folytatódott a buli – az eredmény: Xavier holtan hever a ház mellett. Baleset, gyilkosság, vagy öngyilkosság? Danner nyomozó még addig rá akar jönni, míg egykori áruló társa rá nem teszi a kezét az ügyre. Mindenkivel elmesélteti az este történetét, hogy a kirakósból rájöjjön, hogyan következett be a halálos zuhanás.
Megvan az Üt kismalac Agatha Christie tollából? Abban van az, hogy a sztárfestőt megölték és Poirot sorra elmesélteti minden résztvevővel, mi történt a gyilkosság hétvégéjén. Hasonló tematikát kapott ez a sorozat is, és jól állt neki. Tulajdonképpen ugyanazt a történetet mesélik el minden részben újra.
Akkor mi benne a pláne? Duplán is akad. Mivel minden szereplő más-más helyszínen fordult elő, bár közös pont is bőven akad, azért nem teljesen ugyanazon a cselekményszálon haladunk végig. Megvannak a fix, nagy pontok az éjszakában, amihez mindenki eljut, de más-más úton.
A másik, hogy a karakterek személyiségét az ő vallomásában filmes formájában is visszatükröztetik. Vagyis, mindenki más-más zsánerben eleveníti meg a saját éjszakáját. Aniq romantikus komédiában igyekszik megszerezni a nőt, Brett akciófilmesen vonul és tarol, a zenei életben feltűnni akaró Yasper musical színezetet hoz, míg Zoe rajzfilmben mondja el a maga történetét. Elszórakoztatott, hogy ki milyen zsánert kap és hogyan mondják el abban a történetét. Azt az egyet sajnáltam, hogy mivel Xavier halott, az ő verzióját nem láthattuk, pedig az lehetett volna… Dynasty szappanopera amerikai stílusban?
A történettel talán az a baj, amit különben szerettem a sorozatban. Ha összevártam a részeket, akkor bizony untam, hogy mindig ugyanazt kapom, csak kicsit másképpen. Ha éppen nem volt szimpatikus a mesélő, akkor az a rész nem is tudott tetszeni. Itt kezdek el Zoe felé mutogatni, akit a fél osztály meg akart dönteni, nekem meg az agyamra ment. Most komolyan egy olyan nővel kell együtt érezni, aki arra alapozta a házasságát, hogy a középiskolában kapott egy jól sikerült romantikus válogatáskazettát? (Amit különben Brett mástól gyúlt le.) Elég szomorú, ha ez volt, ami miatt évekig együtt voltak meg gyereket is vállaltak.
Egy-egy szereplőt kedveltem, másokat nagyon tudtam rühellni. Sokan sarkítottak, amitől a karakterük egyben saját maga paródiája is. Talán az egyik legjobb példa erre Danner nyomozó Tiffany Haddish előadásában. Benne van egy jó nyomozó ismérve, de ő hozza a rendőrfilmek paródiáját és ilyen az alakja is. Eltúlzott. Több ponton irritáló. Zoe Chao a Marvel-film óta utálatos nálam, ezt inkább nem is fejtegetem. Van viszont egy olyan Dave Franco alakítás, amivel bajban vagyok. Olyan szinten idegesítő és utálatos meg fárasztó Xavier, hogy nem is sajnáltam a halálát. Vagyis, egy ellenszenves figura – de Franco érdeme, hogy ilyen lett és ilyennek is kellett lennie. Vagyis, nála az a dicséret, hogy utáltam.
Jól összerakott, minden zsánert szépen éltre keltettek, és azért is meglepetés is jutott, hogy ki és miért a gyilkos. Ha néha sok is volt, elszórakoztatott.
Mondjuk, azt el nem tudom képzelni, hogy mi lesz a 2. évadban – de lesz, már berendelték.
The Afterparty – 5/3,5 az elején még tetszett az alapötlet, több ismert színész játszik benne és humora is volt. De a végére belefáradtam, Zoe Chao-t meg nagyon nem szívlelem.