Szektás, gyilkossági nyomozásos, lelki.
Harry Cora ügye után elvált, sokan haragszanak rá az ügyben játszott szerepe miatt is. Egy barát lánya mégis tőle kér segítséget, olyan zavarba ejtő üggyel állnak szembe: egy kiskamasz fiú a családi kiránduláson megmérgezte a szüleit. Miért tehette? Harry a helyszínre siet, és nagyon nem ért azzal együtt, hogy Juliant felnőttként kezelje a bíróság. Ahogy elkezd összebarátkozni a gyerekkel, neki megnyílik és bízni kezd a férfiban. És Julian körül bőven akadnak titkok: a két felnőtt nem is a szülei voltak. Az anyja jönne érte, és hazavinné egy szektába, ahol gyanús dolgok folynak régóta. Az ügyben nyomozó Heather személyesen is érintett – a legjobb barátnője, első szerelme abban a szektában tűnt el. Így a nyomozás lehetőséget jelent az ő történetének kiderítésére is, ami Julian ügyével is összefügg.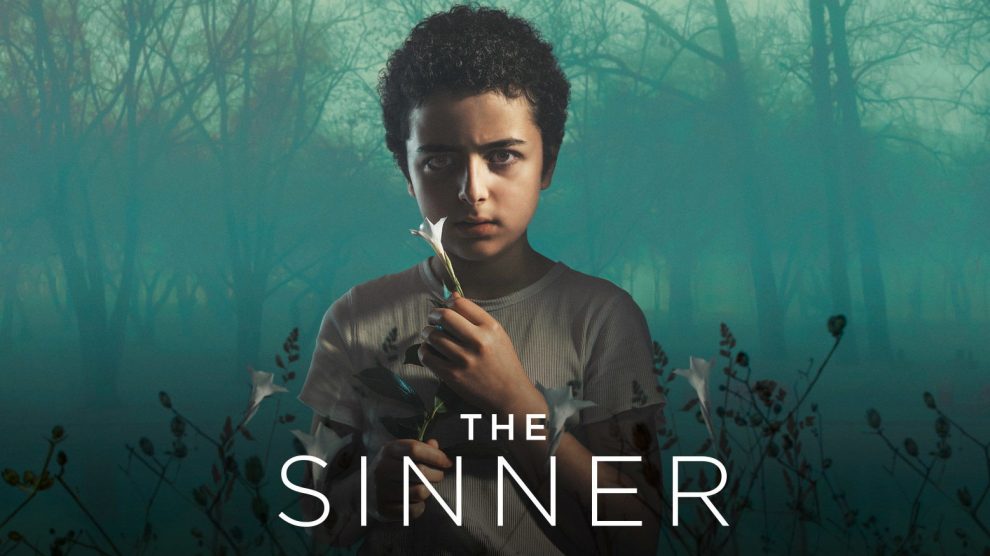 Az első évad sokkal jobban be lett reklámozva, most nem éreztem olyan érdeklődést a sorozat újabb évadja iránt. Ennyit számít, hogy abban főszerepet is vállalt Jessica Biel, most pedig csak produceri kreditje van? Lehet. Pedig a sorozat elég jól megtartotta a minőségét, akinek tetszett az első évad, ezzel is elégedett lesz.
Nyugodtan lehet nézni annak is, aki esetleg most akar bekapcsolódni az eseményekbe. Mindössze egy szereplőt hoztak át ebbe az évadba, a nyomozót. Az ő újabb ügyét ismerhetjük meg, és az előző esetre csak egy utalás van, az sem a krimi részt érinti. Majdnem, mintha egy antológia sorozat lenne. Új ügy, új hangulat, stílusban pedig nagyon hasonló.
A cselekmény jó arányban adagolja a fordulatokat és a lelki részeket. Alapvetően mindig van egy viselkedés, egy reakció, amit meg akarnak érteni, és a kiderülő igazság hozza magával a fordulatokat. Minden részre jut valami nagy felismerés, sötét titok, ami mindig fenntartja a feszültséget a következő részig.
Most a szekták kerülnek a középpontba, de könnyeden átcsúszik a történet egy női thriller világába is. A kezdés, a szekta működésével és múltjával nekem érdekesebb volt. Aztán kiderültek a mindenféle visszaélések a családokon belül is, a szektán belül is, és nagyon egy átlag femi-thriller sorai között éreztem magam, ahol a legtöbb szereplő személyiségbeli és kapcsolati konfliktusait az okozza, hogy valaki (gyakran az, akinek védenie kellett volna) szexuálisan zaklatta. Az első évad ezen a téren volt erősebb, ott meglepő dolgokat tudtak beletenni, itt sokkal tipikusabbnak éreztem ezt a vonalat.
Próbálkoznak Harry karakterét is építeni, a múltjába láthatunk bele kicsit jobban. A karakter szerintem maradt ugyanolyan, legfeljebb azt értjük jobban, miért van ennyire rákattanva arra, hogy egy-egy ügy mögött a motivációkat is megértse.
Julian, Vera és Marin karaktere is sokrétegű, de szerintem kevés volt a játékidő, hogy igazán belemehessenek a különböző rétegekbe, így kicsit összecsapottnak hatott.
Megint próbáltak színészileg is érdekessé tenni a sorozatot. Bill Pullman megint szerepben, jól áll neki Harry. Mellette Carrie Coon lenne a vonzerő. Korrekt is a játéka, de nincs meg benne az a sztárfaktor, amit anno Jessica Biel smink nélkül is beletett.
A hangulata, a pszichés megközelítés viszont nagyon üt, szépen megvan ebben az évadban is.
Nekem tetszett ez az évad is, elvoltam vele.
The Sinner - 5/4 elsőnél gyengébb, de érdekes a történet, és pszichésen okés, fordulatos. Karakterközpontú.