Családos, iskolás, barátságos, kosztümös.
A legutóbbi események több szigetlakó életét is megváltoztatták. Marilla és Matthew kénytelenek bentlakókat fogadni a farmon, hogy fizetni tudjanak a banknak. Nem is sejtik, hogy csalók költöztek be hozzájuk, akik Avonlea minden lakójának megtakarítását kicsalnák egy aranybánya illúziójával. Szerencsére Anne elég kíváncsi, hogy a legnagyobb bajt elkerüljék. Édesapja halála után Gilbert világot akar látni, és elszegődik egy hajóra fűtőnek. Itt összebarátkozik egy színes fiatalemberrel, akit haza is hoz magával a szigetre, és életcélt is talál magának: orvosnak készül. Miközben a lányok készülnek bálra, műsorra, a sziget lakóinak meg kell birkózniuk egy új, modernebb tanárral is, vagy egy menekülő menyasszonnyal, aki az oltár előtt hagyja ott a vőlegényét.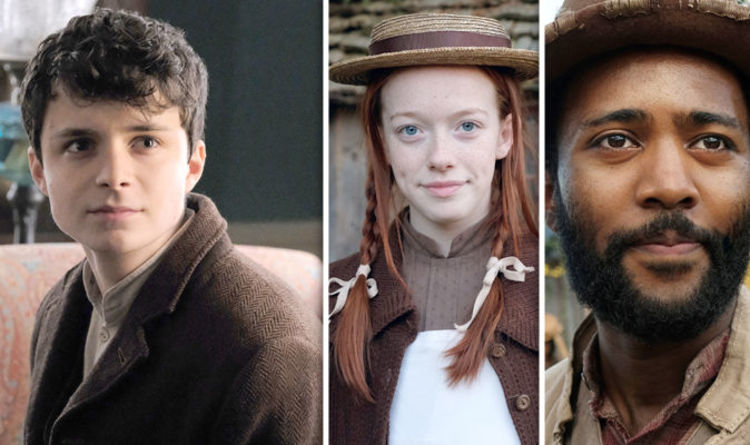 Nem bírtam ki, az első után a 2. évadot is gyorsan végignéztem. Azt kell mondanom, függőséget vált ki a sorozat. Annyira jól vezetik a cselekményt, hogy egyik rész után indítja az ember a következőt, és a végén komolyan depressziós lesz attól, hogy a következő évadra még várni kell.
Még mindig azt tudom mondani, hogy egy nagyon szerethető, pozitív és családbarát sorozatról van szó. Szíve van, hangulata és mégsem giccsesen édes. Éppen azt tudtam ebben az évadban nagyon értékelni, hogy ebben a XIX. századi környezetbe milyen modernebb témákat is fel tudtak dolgozni nagyon ízlésesen. Ezek nagyja ráadásul a regényekben nincs benne, a sorozatkészítők teszik ezzel is többé az élményt.
Ilyen a homoszexualitás kérdésköre, amit több szempontból is megmutattak, de tényleg nagyon ízlésesen és visszafogottan. A gazdag nagynéni, aki leélte az egész életét a szerelmével, akit a család csak barátnőnek hitt. És most eljutnak oda, hogy az unokahúga képes megölelni és elfogadni olyannak, amilyen. Vagy a tanár, aki annyira szégyelli a hajlamait, hogy nősülne és megkeseríti annak a fiúnak az életét, aki szintén a saját neméhez vonzódik, és nem titkolja ezt annyira, mint ő maga. Toleranciára, elfogadásra nevel ez a sorozat, és helyenként a szövegezése is nagyon lírai lett.
Az emancipáció is sokkal erőteljesebb ebben a sorozatban. Az eredetiben Anne a tipikus korabeli nőideál életét kapja majd, feleség és anya lesz. Itt vannak más modellek, és Anne már most modernebb nézeteket vall a házasságról, mint a regényben tette.
Jó a sorozat időkezelése is. Érezni, ahogy telik az idő, és a cselekmények kibomlanak, de közben minden rész mozgalmas. Akadnak humorosabb, de drámai részek is benne, minden igényt ki tudnak elégíteni.
A casting még mindig erős. Továbbra is állítom, hogy ad a sorozatnak, hogy nem a szokásos, csodaszép emberek alakítják a szereplőket. Magamon is észreveszem, hogy mennyire igaz az, hogy a karakterüket, a tulajdonságaikért szeretem meg a szereplőket, és így megszépülnek a szememben ezzel együtt. Amennyire nem tetszett az elején az Anne-t alakító Amybeth McNulty külleme, most annyira nem tudom elképzelni egy szebb kislánnyal a szerepben.
Ez egy határozottan értékes sorozat, aminek tényleg csak annyit tudok felróni, hogy kezd nagyon eltávolodni cselekményében az eredeti regényektől, ha a szellemiséget tartja is.
Anne with an E - 5/4,5 a regényektől távolodik, de jó történetei, szerethető szereplői, hangulata van továbbra is.