Las Vegasi, pankrációs, baráti társaságos, szerelmes, boldogulós.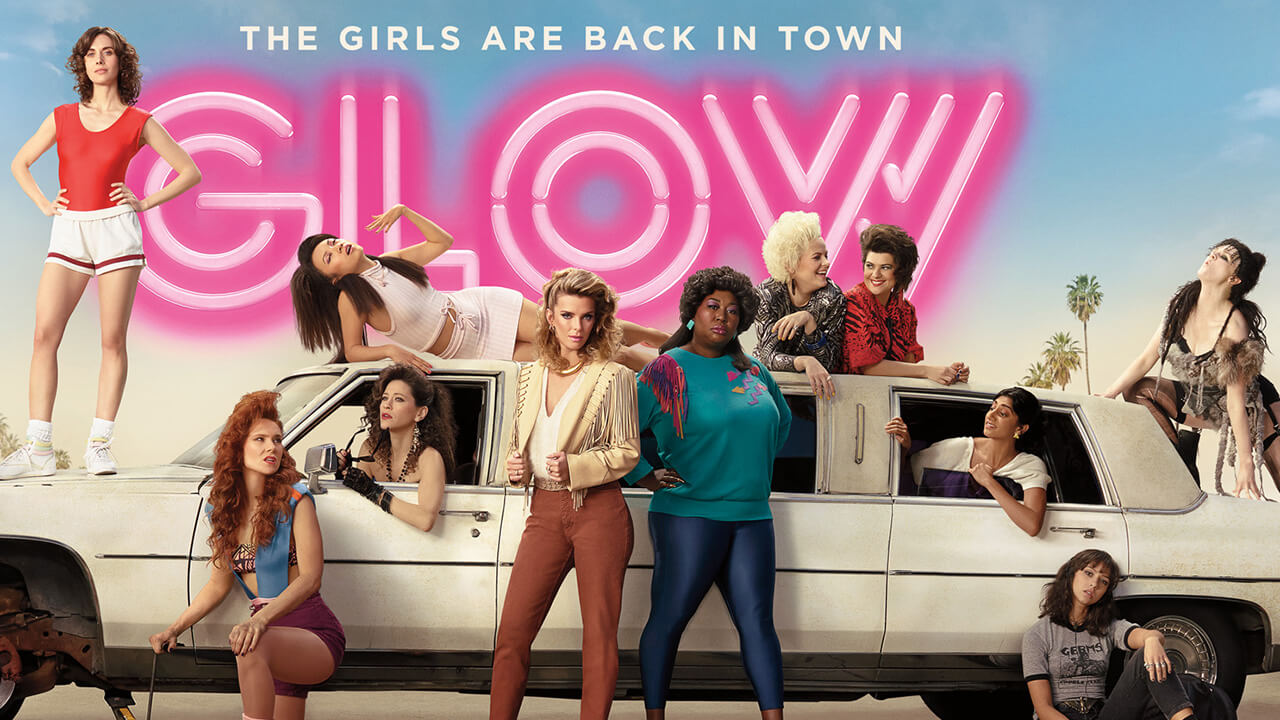 A tévé nem kér többet a lányokból, de ők nem esnek kétségbe. Sam és Bash megragadtak egy kínálkozó lehetőséget és eladták a műsort egy Las Vegasi kaszinónak. Így három hónapon át, hetenként többször is műsorra kerül a pankrátor lányok műsora. Közben mindenki a saját ügyeivel is kell, hogy foglalkozzon. Debbie hajtja az alkalmi kapcsolatokat, miközben szenved attól, mennyire távol van tőle a fia. Ruth nem akarja végleg feladni a színészi álmait, de a lehetőség nem akar jönni. Sam viszont nekiszegezi a kérdést: valami van köztük, ne próbálják meg együtt? Rhonda és Bash házassága lassan igazivá válik, de aztán a nőnek szembe kell néznie egy nem várt problémával. Van, aki új karrierben gondolkodik, van, aki csak szerelmes szeretne lenni végre. Vegas pedig senkinek nem tesz jót.
Magam se értem, de nagyon rákattantam erre a sorozatra. Eddig is tetszett, de most szinte ültő helyemben néztem meg a részeket. Noha, volt benne sok minden is, ami nem tetszett.
Kezdjük talán ezekkel? Emlékszem, már az előző évadnál is azt írtam, nem akarom látni, hogy Ruth és Sam összejönnek. Reménykedtem, hogy ezt a vonalat nagyon hamar elvágják. Ám sajnos az egész évadban megvolt a két szereplő között a feszültség, és ki nem állhattam, amikor bármelyikük is ezen a kapcsolaton merengett vagy tépelődött. Nem mintha Ruth jelenlegi pasija olyan szimpatikus lenne, de ő legalább korban és törekvésben illik a nőhöz. Sam, bárhogy is szépítem, öreg hozzá. Ruth-hoz se illik, ahogy a szerelmi életét most intézi. Hála égnek, nem Ruth volt a kiemelt szereplő idén, mert ez a vonal nem tetszett.
Megkaptuk most Bash és Rhonda házasságát. Nekik drukkoltam, most is szorítok, hogy legyenek rendben. De pont azt a félelmem hozták be Bash szálán, amitől korábban tartottam. Jól megvoltak a nővel, minden téren. Nem is értettem, hogy játszhatnak azzal, hogy Bash a férfiakhoz vonzódik-e, amikor a kezdeti fázisban olyanok voltak a nővel, mint a nyulak? Vagy biszexuális lenne? Ezzel többet lehetne kezdeni, de ezen a téren nem vállaltak be túl sokat a készítők. Ezért nem is fogok panaszkodni, szívesebben látom Rhonda férjeként, mint látnám a saját identitását rejtegető, titkos melegként.
De rajtuk túl, mindenki megkapta erre az évadra a maga magánéleti válságát. Volt, aki mindenféle viszonyba belement, miközben kereste az önérvényesítés útját. Volt olyan lány, aki magának is most merte kimondani és felvállalni, hogy meleg – igen, ez a téma nem csak Bash miatt került elő. Volt, aki egészségügyi problémákkal küzdött, más végre képesnek tűnik annak, hogy eldobja a jelmezeket, amelyek mögé elbújt eddig.
A Glow erre az évadra dramedy sorozat lett a komédia helyett. A karakterekre mentek rá, és mivel annyi lány van, szinte minden részre más kiemelt történetet és konfliktust tudtak behozni. Volt, amit merészebben – Debbie szerelmi élete – volt, amit sokkal sejtelmesebben kezeltek – Bash vonzalmai.
Bár korábban nem voltam oda a sok pankrációért, most sajnáltam, hogy kettőben kimerült a teljes évad. Van bennük ötlet, humorral csinálják. A fordított nap és a pankrációs Karácsonyi ének is kifejezetten humorosra, szerethetőre sikeredett.
Érdekel, hogyan tovább. Jövőre folytatják, nézem majd akkor is és mesélek.
Glow - 5/4 több emberi dráma, hangulatos részek, jó karakterek, kevesebb pankráció. Dramedy lett?