Gyermeket nevelő, traumát feldolgozó, családot alkotó.
A II. VH-t követően a túlélőknek valahogy meg kell próbálni folytatni az életet. Sok család esett darabokra: szülők vesztették el a gyermekeiket, mások árván maradtak. Körner Aladár a feleségét és a fiait vesztette el, most magányos nőgyógyász, aki az árvaházba jár be önkéntesként. Egy rendelésére Olga hozza be unokahúgát, aki 16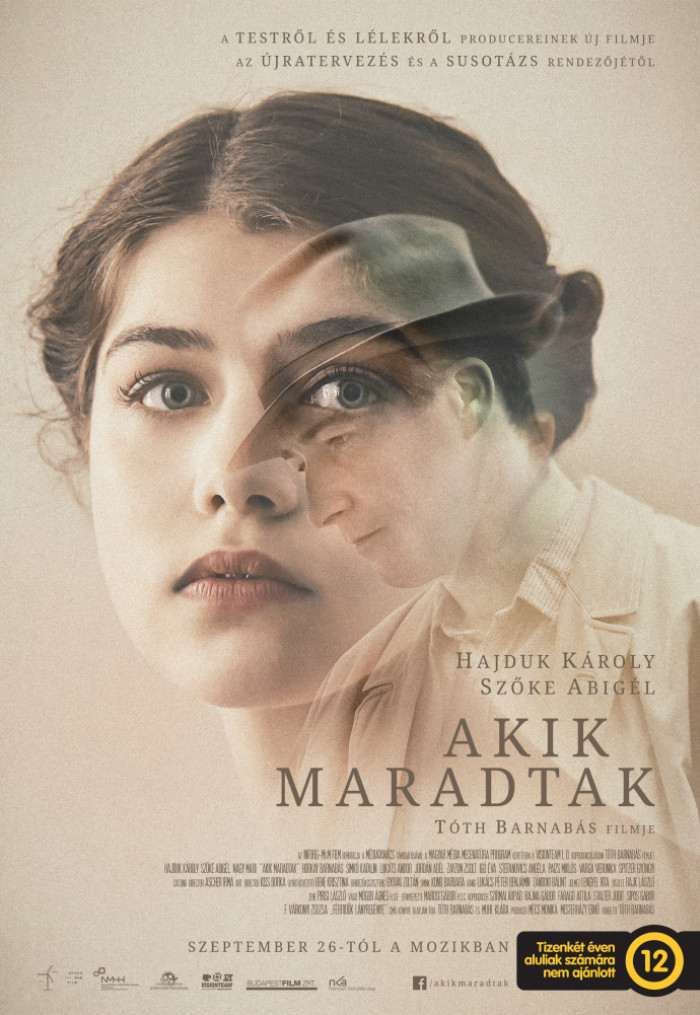 évesen még nem kezdett el nővé érni, kórosan sovány, a haláltábor óta alig eszik valamit, és várja haza a szüleit, akikről képtelen elfogadni, hogy meghaltak. A lány kötődni kezd az orvosához, aki lassan a lány pótapja kezd el lenni. Egymásba kapaszkodnak, és kezdenek mindketten jobban lenni. Ám a férfinak még egy nagy próbát ki kell állnia: a felnövő Klára csinos fiatal nővé érik, aki már nem csak atyai jó barátot lát a jóval idősebb férfiban. Vajon Aladár képes lesz elengedni, hogy a saját életét élje egy korban is hozzá illő fiatalember mellett?
Érdekes, honnan szerzünk egyes történetekről tudomást. A regénnyel találkoztam előbb: sorban álltam a könyves boltban, amikor az előttem álló ennek a filmnek az alapjául szolgáló regényt kereste. A film címét tudta, a regényre nem akadt rá. Én meg vagyok olyan kíváncsi, hogy rákerestem a filmre, megnéztem, milyen regényből készült. (Nekem volt annyi eszem, hogy sejtettem, megváltoztatták a címet.) Antikváriumba levadásztam a regényt, még tetszett is. A filmet is megnéztem most.
Kicsit vegyesek is az érzéseim. Van, amit nagyon elkaptak a filmen is. Az tetszett, ahogy megmutatják, hogy kapaszkodnak egymásba a túlélők. Tetszett, ahogy Aladár jellemét sikerült megmutatniuk. Még az is látszott, ahogy Süni testileg és lelkileg összeszedi magát. (Mondjuk, a regényben sokkal mélyebbről indult, mint a filmen. Itt nagyon soványan, elvileg szinte élőholtként sem tűnt olyan rosszul levőnek a karakter.)
Szép ívet rajzoltak benne az emberi kapcsolatoknak. Ahogy elengedni sokkal nehezebb, mint megmenteni valakit és magunk mellé kötni. Aladár és Klára, Olga és Klára, majd kicsit Pepe és Klára kapcsolata is terítékre került. Azon jót tudtam mosolyogni, amikor Aladár ugyanazon lepődött meg, mint én. Milyen név az a Pepe magyar területen a 40-es évek végén?
Ehhez kapcsolódik az egyik jelentős változás, ami jobban tetszett a filmen. Itt látjuk, ahogy Pepe belép Klára életébe, és a lány nem engedi közelebb, amíg Aladár nem kezdi el távolabb lökni magát a lánytól. Amit a lányért tesz meg – világosan látszik a későbbi jeleneteken, hogy még kapcsolatba is azért kezdett, hogy Klára is tovább tudjon lépni, a férfit apai szerepben megtartva. Itt nem leng ki a kapcsolatuk másfelé, mint a regényben. Így jobban tetszett.
Korrekt a film kinézete is. Elhittem, hogy egy már letűnt korszakban járunk. A színek, a házak és berendezések, olyan szegényes retró, hogy az már szinte lehangoló.
Az is segített, hogy nincsenek benne klasszikusan ismert arcok. Ugyan szívesen nézek olyan filmeket, amelyek sztárokkal vannak teletömve, de itt pont az szolgáltatta a hitelességet, hogy a szereplőkben Klárát és Aldót tudtam látni, nem pedig Hajduk Károlyt és Szőke Abigélt. Mindketten korrekten is hozták a karakterüket.
Ami viszont a regényben jobb volt: a történelmi háttér. Sokkal élesebb volt Klára tragédiája, aki azért ennyire nem maradt egyedül a regényben. A bátyja is túlélte a háborút, csak ő külföldre ment, így a cím máris plusz egy réteget kapott. A másik, amire a filmben éppen csak utalnak, hogy a kommunizmus milyen viszonyokat és hangulatot teremtett az országban. Nem volt benne az a fuldoklás, rossz világ érzet, mint amit a regényben megtaláltam. Ez inkább szólt Klára és Aldó történetéről, mint a korszakról.
Ez volt különben az a film, amit 2020-ban Oscarra nevezett Magyarország. A szűkített listára is felkerült, ha már a döntősök között nem is volt ott. Egyszer érdemes megnézni!
Akik maradtak - 5/4 a regény mélységeit nem érte el, de egyes változtatásokat tudtam értékelni benne.