Városért küzdő, nyomozós, nácikkal versengő, démonos.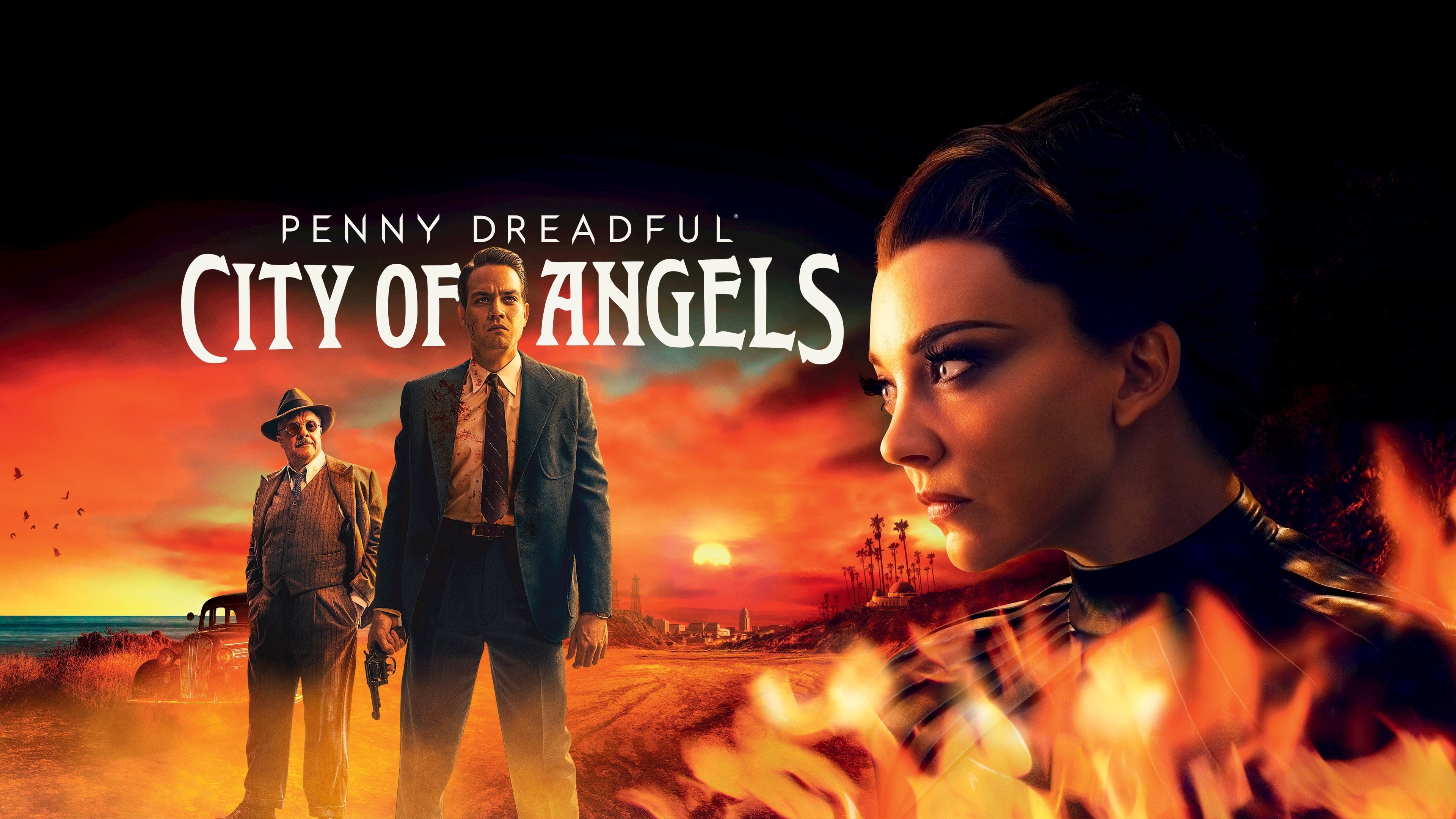 Tiago Vega az 1930-as évek elején az első mexikói származású fiatalember volt, akinek sikerült bekerülnie a Los Angeles-i rendőrség állományába. Egy idős, zsidó származású nyomozó, Lewis vállalta el, hogy a társa lesz. Az első ügyük már társadalmi zavargásokhoz vezet: egy fehér családot mészároltak le, mexikói szertartásra utalva. A páros meg van győződve róla, hogy nem a mexikói közösségben kell keresni a bűnösöket, de a vezetőség gyors és a sajtónak tálalható eredményt akar. Lewis biztosan tudja, hogy a nácik is szerveződnek az Államokban. Egy fiatal mérnököt akarnak megszerezni, aki forradalmasítaná a fegyverkezést. Miközben társaival őt védi, egyre jobban átlátja a ténykedésüket is. Tiago egyre szerelmesebb a médiasztár, keresztény énekesnő Mollyba, aki gyanúsított is, akinek az egyháza a nácik miatt is megfigyelés alatt van. Közben a családban is háború tör ki: a Vega gyerekek elkötelezik maguk a béke vagy a pusztulás útján, anyjuk óvó szavai süket fülekre találnak – nem hiszik el neki, hogy egy démon törekszik a pusztulás elhozására.
A Penny Dreadful gótikus horror sorozat volt pár éve, a gótikus horrorok szereplőinek életre keltésével, kicsit a Szövetséget idézve fel. Dracula, Frankenstein, farkasemberek, boszorkányok és démonok szerepeltek benne, filmsztárokkal. A végével ugyan nem vagyok kibékülve, de szerettem azt a sorozatot.
A City of Angels csak a nevét örökölte az anyasorozattól. Új karaktereket, új korszakot, új színészeket és új konfliktusokat mutat be nekünk. Két oka lehet a címnek – egyrészt, PR. Ingyen reklám, hogy ebben is ott a Penny Dreadful. Másrészt, ez is arra törekszik, hogy ponyvás horrort vigyen történelmi környezetbe, ha ez a történelem közelebb is van a modern korhoz, mint az előző széria.
Az összhatás korrekt. A történet változatos, izgalmas. Talán kicsit túl is van pörgetve, mert a végére komolyan fogtam a fejem, hogy ebből mégis mi akar kisülni. Vannak benne náci kémek és orgyilkosok, kisebbségi bűnbanda, rendőrök, egyfajta szektások, démonok. Mindenkinek van legalább 2-3 történetszála, amit a démon fog össze. Így néha nem is tudtam eldönteni, mit nézek. Kémfilmet? Szerelmi történetet? Horrort? (Azért ezzel finoman bánok, messze nem olyan véres vagy sötét ez a széria, mint a londoni részek voltak.)
Nekem fura, hogy a démon ilyen direkt módon beavatkozik az emberek ügyeibe. Mert az, hogy sugalmaz és kíséri őket, az még ok. De, hogy egyszerre több emberi testben is jelen van, élőnek tűnik, csábításra használja a testét – nekem túlzás volt. Pláne, hogy az ellenpárja, a halál angyala mennyire passzív hozzá képest. Elviszi a holtak szellemeit, aztán mindenki csináljon azt, amit akar.
Több zsánerből is sikerült kiragadva valami olyan jellegzetességet, hogy nézés közben abszolút lekötött, szórakoztatott és nem azon járt az eszem, hogy mennyire idiótaság, ahogy a náci orgyilkost politikai célból bevetik meleg szeretőnek is, vagy a démon egyszerre és egyidőben irányít 3-4 testet, miközben a saját alakjában is suttog a fülekbe. Sok mindent mixelnek össze, de működik. Csak nagyon nem szabad nézés után belegondolni…
A szereposztás korrekt, ha annyira nem is látványos, mint Londonban. Natalie Dormer lett a démon, aki tulajdonképpen 4 szerepet visz. Jól adja, karakteres és látványban is jól megkülönböztették a különböző énjeit. Csak maga a karakter motivációja semmilyen még…
Bírtam még Nathan Lane zsidó nyomozóját is. Ő az egyik legemberibb és legjobban felépített karaktere a sorozatnak. De mivel szeretek ismert arcokat felfedezni, jól szórakoztam azon, hogy milyen sorozatból/filmből kit ismerek fel. Van bőven ismertebb színész itt.
Vannak fenntartásaim, minimum különös a sorozat, de egyelőre még megfogott magának.
Penny Dreadful: City of Angels - 5/3,5 korrektül néz ki, jó a szereposztás, csak a történettel vannak problémáim. Néha fura.