Szótárt készítő, pszichés betegséggel küzdő, barátságot kötő.
Dr. William Chester Minor az amerikai hadsereg veteránja. Katonai orvos volt, aki egészen Angliáig menekült az őt kísértő démonok elől. Az egyik férfi, akit neki kellett megbélyegezni a dezertálásért, kísérti. Egy éjjel biztos benne, hogy betörtek hozzá és az életére törtek. Fegyvert ragad, az utcára üldözi támadóját és agyon is lövi. Ám az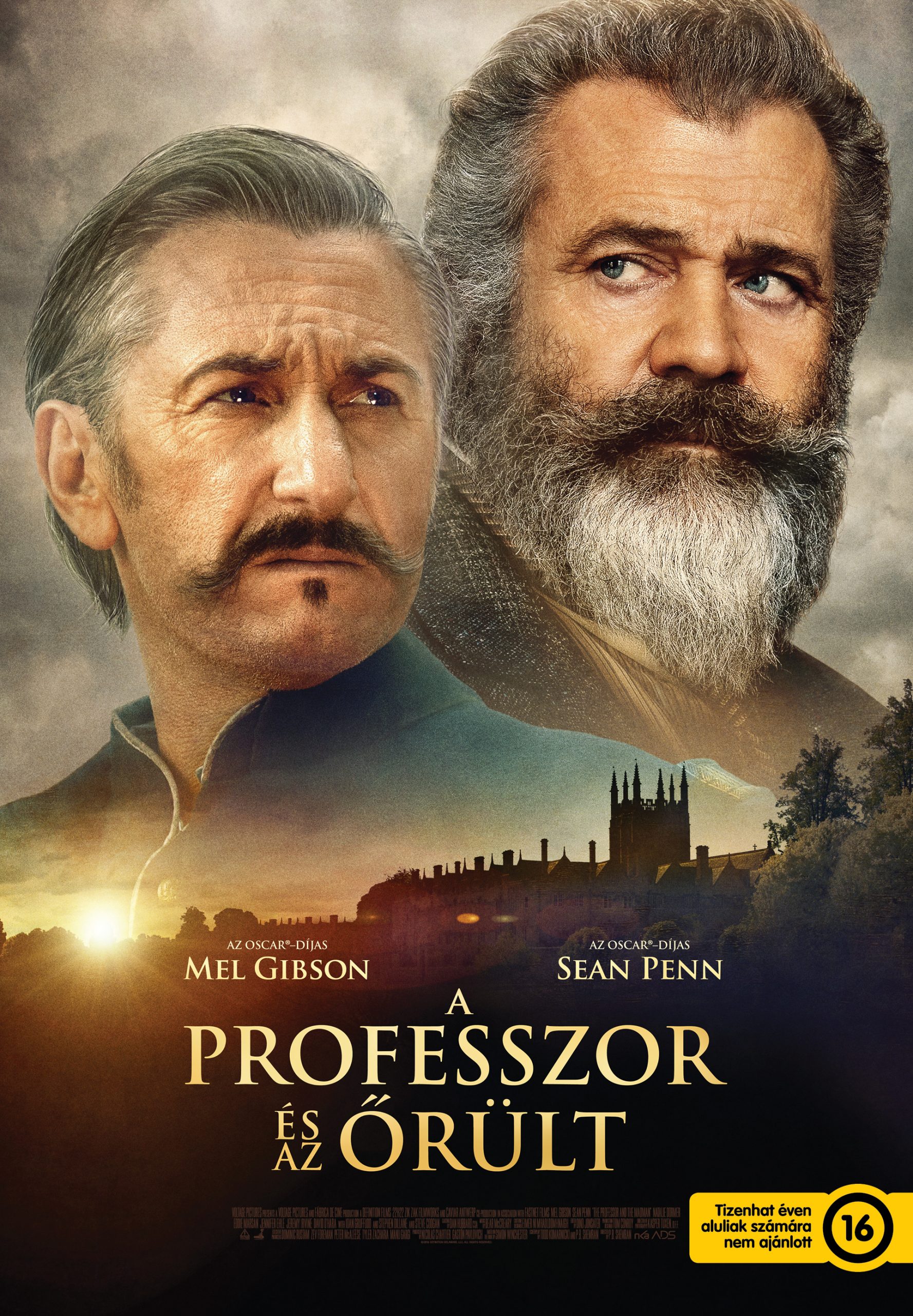 áldozata csak egy londoni gyári munkás, aki munkába tartott. Egy özvegy és 5 gyermek maradt utána. A bírság is látja, hogy Minor nem hidegvérű gyilkos, de beteg ember. Elmegyógyintézetbe utalják. Minor maga is gyógyulni és vezekelni szeretne – az özvegynek juttatná minden vagyonát és keresi a bocsánatát. Közben egy könyvben felfigyel egy felhívásra: szavakat kell gyűjteni példamondatokkal a készülő Oxford angol szótárhoz. Minor olvasni és írni kezd – a szószedete pedig éppen a legjobbkor találja meg a szerkesztéssel megbízott James Murray-t, aki az eredeti célokhoz ragaszkodva, a kiadóval folyton harcban állva lassan halad a feladattal. A két férfi között levél, majd igazi barátság szövődik – Murray akkor is kiáll a barátja mellett, amikor annak arra a legnagyobb szüksége van.
Kezdem talán azzal, hogy elkezdődött a film és nem értettem, mit látok. A plakát alapján abszolút abban a hitben voltam, hogy fordítva játsszák a szerepet. Penn a professzor, Gibson az őrült. Ám pont fordítva volt, Mel Gibson játszotta a nyelvészt, Sean Penn az orvosdoktort. Szerencsére nem ez volt, ami legjobban lekötött a film közben.
Winchester kötetét már korábban olvastam, amely alapján ez a film is készült. Így nekem az volt a vezető fényem, hogy mennyire hű a film története a történelemhez és mit tettek hozzá a készítők, hogy bevonzzák a nézőket. Mert be lehet vallani, ki ül be szívesen egy filmre, ami arról szól, hogyan készült el egy szótár? Szerintem elég kevesen.
A történet alapja azonban egy remek anekdota. Egy őrült meséje, aki nélkül nem létezhetne a világ talán legismertebb szótára. A részletek már kevésbé izgalmasak: olvassa a regényeket és a figyelemre méltó szavakat kijegyzeteli egy papírdarabra, amit aztán elküld a szerkesztőknek. Ez már unalmasabban hangzik, nem igaz?
Így a film a részleteket dúsította fel. Minor és az özvegy kapcsolatát, amit a filmen elvittek a plátói szerelem megszületéséig és Eliza rendszeres látogatója lett a doktornak. Nem is kicsit nagyították fel ezt a szálat, és adták a szerepet Natalie Dormernek, aki karaktert adott az asszonynak. Mert igazság szerint róla nem sok izgalmasat lehet mondani: egy szegény, műveletlen nő, aki el akarta tartani a gyerekeit. A színésznő adta hozzá azt a finom bájt, ami miatt el lehet hinni, hogy Minor bele tud szeretni minden démon ellenére.
A másik, hogy a szótár elkészültéért Murray mondhatni állóháborút kellett, hogy vívjon. Keveset adtak el, lassan haladtak a kötetek és volt pár nyomdász, nyelvész, akik a helyére pályáztak és akadékoskodtak. Az ellenpont a férfi családja volt, főleg a felesége, aki biztos sziklaként mindig ott állt mellette és támogatta. Jennifer Ehle szintén nagyon szépen megfogta a karakterét: Mrs. Murray talán az egyik legszimpatikusabb szereplő lett az egész filmben.
Az a harc, hogy Minor visszakapja az életét, már kevésbé tetszett. Ki is lóg a cselekményből, meg nagyon nem passzol az eredeti történethez sem. Így is hosszú lett a film, így az a fejezet nekem nem hiányzott volna. Talán csak azért, mert Sean Penn nagyon elkapta a karaktert. Mel Gibson elvhű, munkamániás karaktere sokkal egyszerűbb, de az a hullámvasút, amit Minor és így Penn kapott, hatalmas mélységekkel bír, és ez az egyik mélypont benne.
A regény miatt nekem érdekes volt, szerettem a szereposztását is, de ez nem az a film, ami elé könnyű leülni.
A professzor és az őrült – 5/3 a szereposztás eladta. Mellette meglepő volt, hogy az eredeti regényt hogyan bővítették filmmé.