Nehezen döntöttem el, hogy saját posztot adjak neki, vagy vegyem be a heti sorozatnézésbe. De mivel ez az évad első fele, és csak 4 rész, ide került. Avagy, folytatódott II. Erzsébet és uralkodása a Netflixen: The Crown (s06e01-04). A poén meg az, hogy már nem Lilibeth van a középpontban. Ebben a 4 részben tulajdonképpen alig tűnt fel. Diana van a középpontban, élete utolsó pár hete és az utójáték a 4. részben. Ennek megfelelően Dodi,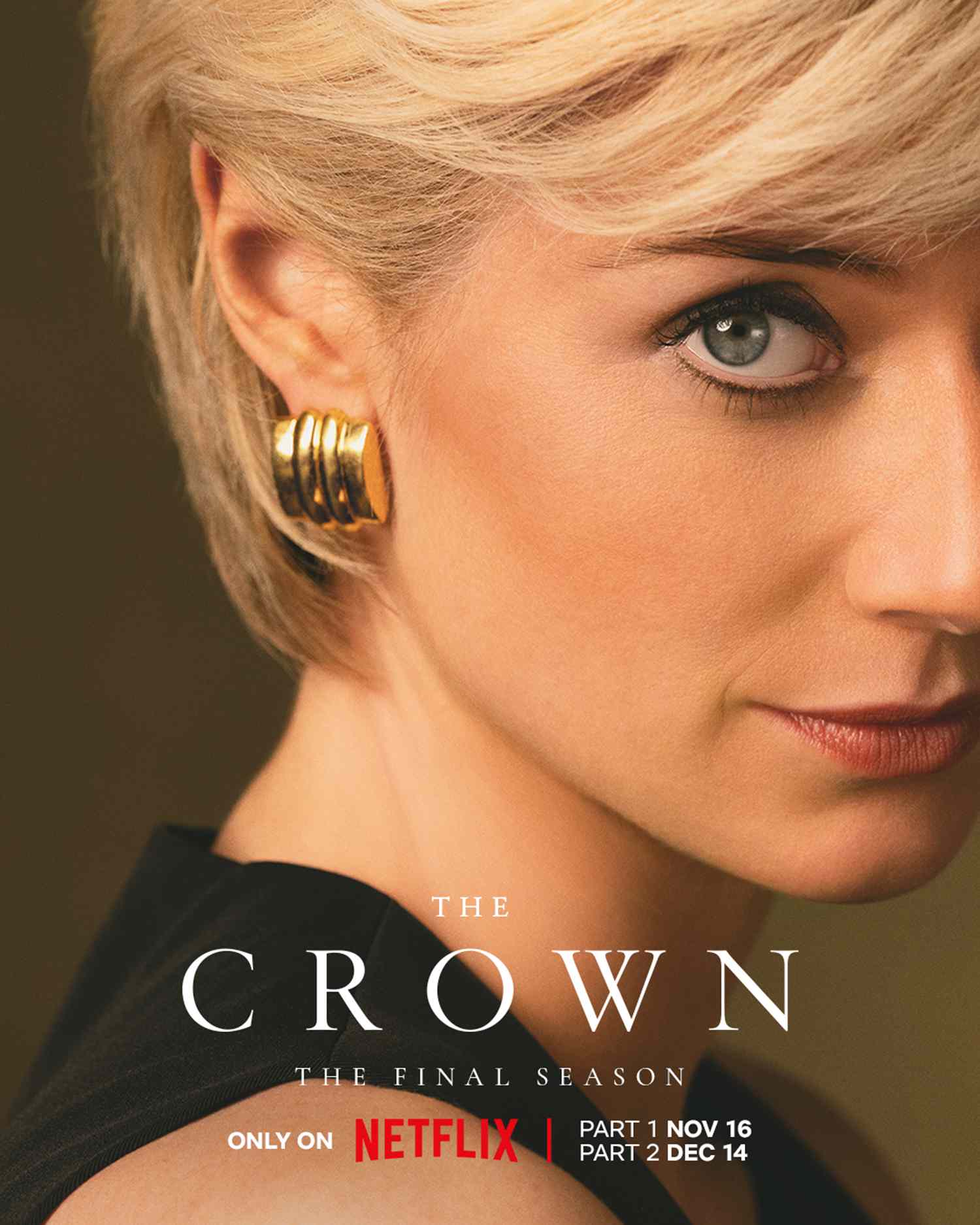 William és Charles kapott még több szerepet. Tartottam is ettől, mert már van egy erős film, ami egy az egyben azt dolgozza fel, amit a 4. rész. De a The Crown újfent minőséget hozott, és volt is két nagy meglepetés benne. Az egyik, hogy Debicki felnőtt a szerephez. Az előző évadban nagyon nem tetszett, mint Lady Di. Itt viszont magára talált, és az évad egyik legjobb jelenlétét hozta. Arról nem is beszélve, hogy mennyire segített neki a műsor. Szinte megelevenedtek a fotók, amelyek bejárták a világot. Hasonlított is, de maga a színésznő jelenléte, ami megfogott. Most sokkal jobban átjött, miért rajongtak annyian a hercegnőért. De nagyon jók lettek a családi részek is: a fiaival való szoros kapcsolata, vagy, ahogy Charles is kapott esélyt, ha mindig is megmaradt a tüske, hogy létezik Camilla és ez mit jelentett a feleségnek. Már láttam arról cikkezni, hogy a 4. rész 'szellemes' részei megosztók lettek, én különben eddig nem is gondoltam rá szellemes részként. Nekem simán a gyászfolyamat megjelenítése volt, amikor a családtagok próbálják magukban helyre tenni a nőt és a történteket. Nem véletlen, hogy Dodi is megjelent így az apjának. Ez nem misztikum a sorozatban, nekem simán a gyász egy szakasza volt. A másik emlékezetes momentum, hogy én elkezdtem sajnálni Charles-t is. Ennél jobban kevésszer fogták meg a sorozatban, hogy mit tettek vele a családi elvárások, és mennyire más ember, amikor kiszabadult a kalitkából. Az meg pláne ad hozzá, hogy Dominic West sokat beletett a karakterbe. Egy sokkal érzőbb, szimpatikusabb férfit és apát játszott, mint ami nekem a sajtóból lejött III. Károlyról. És megint itt van, ami viszont remekül átjött az évadok alatt és feszegettem is már. Hogy Elisabeth valamilyen szinten érzelmi sérült. Képtelen egyes érzelmeket megélni, kimutatni. Charles és Anna szájába adják, hogy rossz anya, és a nemzetnek sem tud az anyja lenni. Méltóság az van benne, hideg figyelem és fegyelem, de a gyengédebb érzelmek és a szeretet nincs a palettáján. Változás különben, hogy A királynőben Blair helyezett a családra annyi nyomást, hogy nyilvánosan temessék Dianát és mutassanak a világnak érzelmeket, míg itt Charles kapta ezt a szerepet, és elég jól beolvasott az anyjának. Az igazat nem fogjuk megtudni, de az nagyon benne van, hogy mennyire más anya Elisabeth és Diana, hogy mennyire másképp éltek meg és mutattak ki azonos dolgokat is. A szereposztás, a külcsín és a dráma meg továbbra is remek. Nem lehet dokumentumként nézni, de Windsor szappanoperának tökéletesen működik, most is.
Évadzárózott a Libabőr (s01e10), de mondanom se kell, olyan véget kapott, hogy innen simán lehet folytatni, ha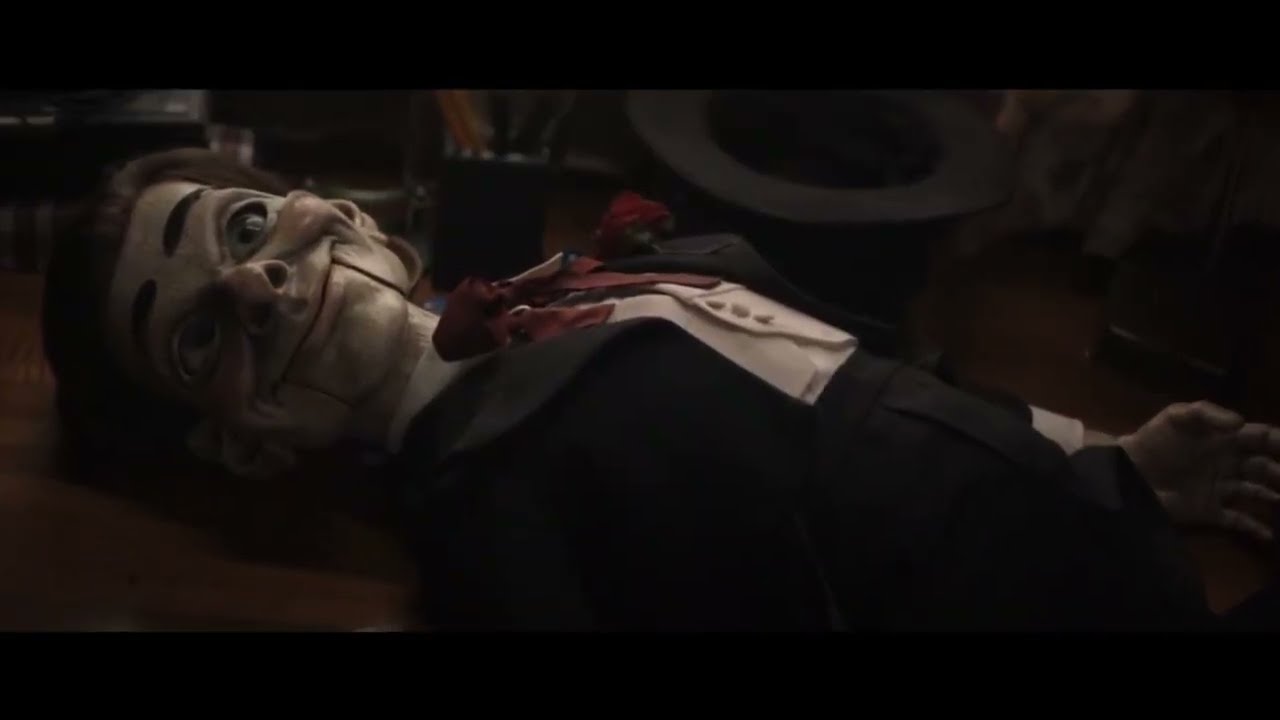 kapnak 2. évados berendelést. A történetet nem akarom lelőni, így maradjunk inkább a nagyobb vonalak mellett. Megkaptuk Slappy előtörténetét és hogy mi is az ő célja. Mit ne mondjak, eléggé ifjúsági horrorfilmes. Valami komolyabbat vártam, kicsit olyan volt, mint egy Lovecraft Light. Viszont, a mágiában voltak jó húzások, és az tényleg parán nézett ki, amit az emberekkel csinált. Ugyan vannak gagyi részek benne – pl. hova mentek az amerikaiak a 19. században háborúzni, ahová még nyelvet is kellett tanulni? A minta alapján Egyiptomba, de ilyesmi meg nagyon nem rémlik történelem tanulmányaimból. A tinik vonalán meg még mindig a szerelmi szálakkal nyüglődtek, ami még mindig nagyon-nagyon nem tetszik. Olyan felesleges volt még mindig sokszögeket gyártani, ha értem is, miért kellett ez a végső csavarhoz. Hát, majd kiderül, elég lesz-e a folytatáshoz.
Az Invincible (s02e03) nem is tudom, milyen érzéseket keltett bennem a héten. Ellőtték azt a trükköt, hogy bemutattak egy másik hőst is. Ő Allan, akit kifejezetten azért tenyésztettek ki, hogy szembe tudjon szállni a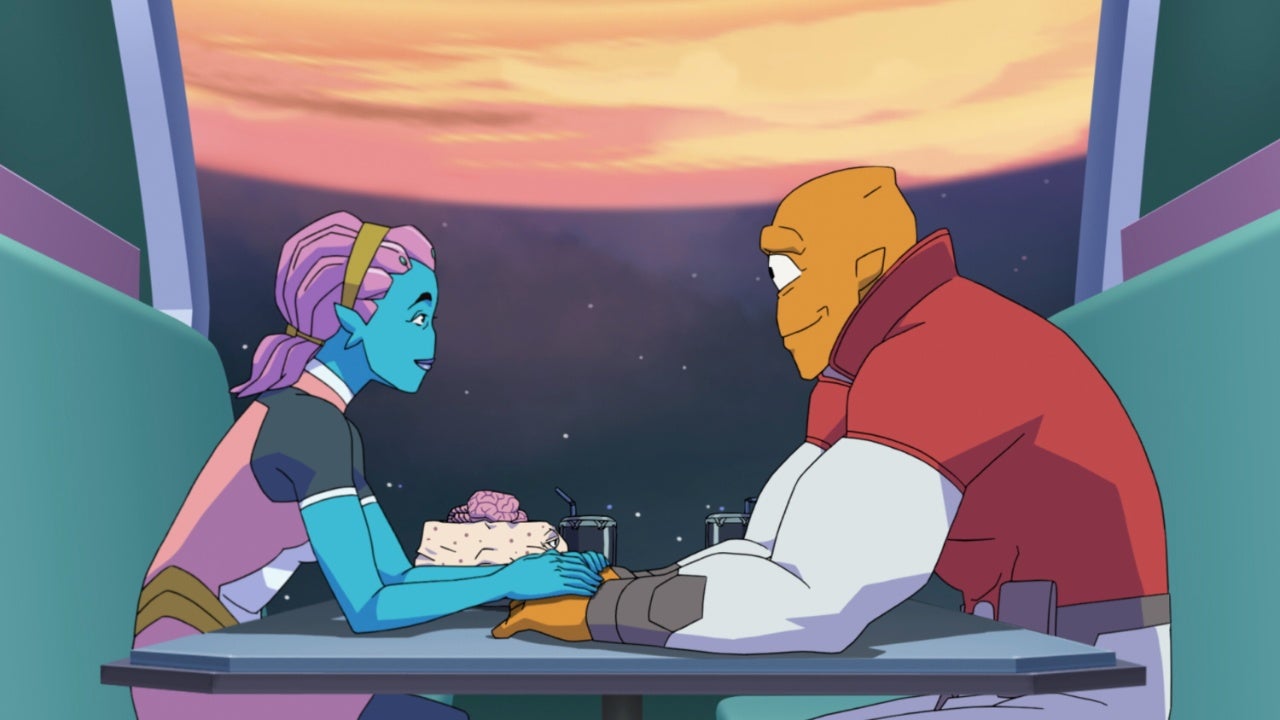 megszállókkal. Nem lett hozzá elég erős, de most keresi az univerzumban azt, aki képes lehet rá. Mondanom se kell, kire talál rá – Mark – és milyen előre nem látott veszéllyel kell szembenéznie – kém a szervezetben. Így volt egy rész a részen belül, ahonnan kaptuk a szokott kegyetlenkedést. Nyomi Allan olyan véget szenved el, hogy nem is tudom, melyik volt a gyomorforgatóbb része: a szeme vagy a belei. De mindegy, gondolni sem akarok rá. Mert Mark egyetemista kezdetei, párkapcsolata és Allan mellett megint az anyja története vitte a prímet. Ott van dráma, fájdalom és komolyan várom, mit hoznak abból a történetből ki. Még jobban, mint amivel zártunk és elvileg nyitott vég Markkal és az apjával.