Szövetséges, hatalomért küzdő, visszavágó.
Chuck és Axe is elszenvedett egy vereséget, egy hátbatámadást egy volt emberüktől. Mindketten vissza akarnak vágni, és Wendy közreműködésével azt is belátják, hogy együtt többre mennek, mint külön-külön. Axe Taylor ellen dolgozik, aki létrehozta a saját cégét, és a maga módszereivel egyre sikeresebb. Axe nem simán legyőzni akarja, hanem visszakényszeríteni a saját vállalatába. Mindketten egyre messzebb mennek el a háborúban, személyes fájdalmakat is okozva a másiknak. Az egyik az apa-lánya kapcsolatot támadja, a másik a szerelmet. Chuck a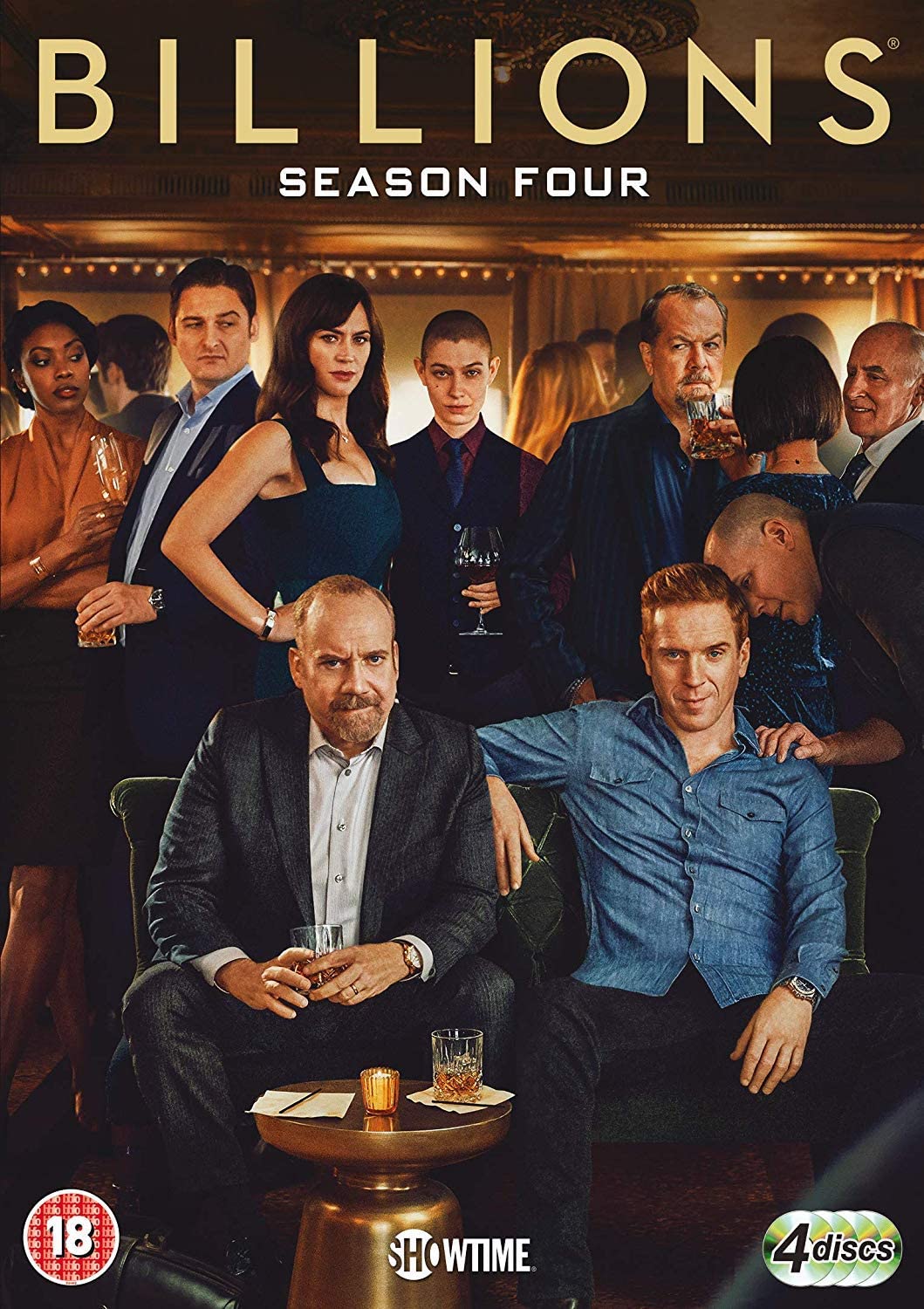 hatalmát akarja visszakapni, miközben a helyére beülő Bryan be akarja bizonyítani, milyen üzelmeket vállal az egykori főnöke. Kölcsönösen megfigyelik egymást, és dokumentálják a kétes üzelmeket. Közben Chuck bevállal egy merész nyilatkozatot a szexuális életéről, hogy megválasszák. Erre azonban könnyen rámehet a házassága, mert Wendy nem tűri el, hogy pletykatéma lett a házasélete.
Azt vártam, hogy új szintre emeli majd a műsort, hogy Axe és Chuck összefognak. Tulajdonképpen a koncepció változik azzal, hogy az egykori ellenfelek most egy oldalra állnak. Ehhez képest, nem teljesültek az elvárásaim.
Chuck és Axe is haladt a saját ügyeiben, alig voltak kapcsolatban egymással. Szívességeket tettek egymásnak, de ettől még ugyanolyan fagyos maradt a viszonyuk. Mi több, kifejezetten sok ki nem mondott és elfojtott agresszió került be. Ellenfelekből nem csinálhattak barátokat, de ahogy Axe ugráltatta a másikat, túlzás volt. Menet közben már nyilvánvaló volt, hogy ez nem lesz tartós szövetség és vissza fogunk térni a kezdetekhez. Most addig együtt lesznek, míg mindketten meg nem erősödnek, aztán megint egymás torkának esnek.
Olyan érzésem volt, hogy nem haladunk semerre, csak ugyanazt a körtáncot járjuk újra és újra. Mindenki ármánykodik, és egyre jobban bántják a köröttük levőket. Talán a hatalmuk bebiztosítják, de ez elég nekik a boldogsághoz? Mert Axe is, Chuck is a családját löki egyre messzebb magától. Axe hátba döfi a barátnőjét, Chuck elüldözi a feleségét. (Mondjuk, már korábban is voltak jelek, hogy Wendy kifelé nézegetne már e házasságból.)
Szó se róla, azért még voltak így is szórakoztató részek benne. Ahogy Chunk a kormányzó ellen tett lépéseket, vagy az olyan helyzetek kezelése, mint a baromfivész. Azt kifejezetten bírtam, amikor nem Axe volt a középpontban, hanem abból kaptunk egy kóstolót, milyen emberek vannak a csapatában és ők hogyan dolgoznak, milyen karakterek.
Új karakterként Nina Arianda érkezett Rebecca szerepében, aki egy kemény üzletasszony, akire Axe szemet vet. Sok tekintetben jobban illik hozzá, mint az exe, a színésznő is szimpatikus volt, de ez nem azoknak az embereknek a története, akik a szerelemben találják meg a boldogságukat. Taylor oldalán feltűnik Lauren, akinek megint olyan a szakmája, hogy szívesebben néznék belőle többet is. Intelligens, intuitív, pozitív karakter, benne van fantázia. (A befektetőket hajtja fel, hogy a cégnél fektessék be a vagyonuk.) Samantha Mathis karakterének, Sarának már kisebb jövőt jósolok. Arról nem is beszélve, hogy nem is igen értem, mivel is foglalkozik ő a szervezeten belül. Ő akar az lenni, ami Axe mellett Mike?
A mocskos játszmák miatt kaptam rá erre a sorozatra, de már kezdek belefáradni, hogy itt senkinek nincs megváltás vagy esély, hogy rendes ember legyen. Akik korábban legalább valamilyen belső tartással rendelkeztek, ők is megromlanak a többiek mellett. Idén Wendy és Bryan is olyan mélységekbe merészkedik, hogy már nem marad egy erkölcsös karakter sem a sorozatban. Lassan az lesz az egyetlen mottó, hogy mindenki felfalja a nála gyengébbeket.
Nyilván, túl régen nézem, hogy leálljak vele, és még szórakoztat is a sorozat, de komolyan félek tőle, hogy visszatérünk oda, ahol az első évad nyitott. (Történetben, nem minőségben.)
Billions - 5/3 a szövetség adott valami pluszt, de már azt érzem, ugyanazt nézzük, csak kicsit keverve.