Kísértetházas, rejtélyt megoldó, szellemes, múlttal szembenéző.
Olivia és Hugh Crain nagyon szerették egymást, és boldog házasként 5 gyermeket neveltek. Abból éltek, hogy megvesznek egy régi, tönkrement házat, felújítják és haszonnal eladják. A legújabb szerzeményük szinte egy villa, a Hill House. Beköltöznek, nem sejtve, hogy a házhoz mennyi tragédia kötődik. Ott azonban egyre több ijesztő dolog történik. Hosszú évekkel később a Crain testvérek mind töröttek a maguk módján. Steven sikeres író lett, de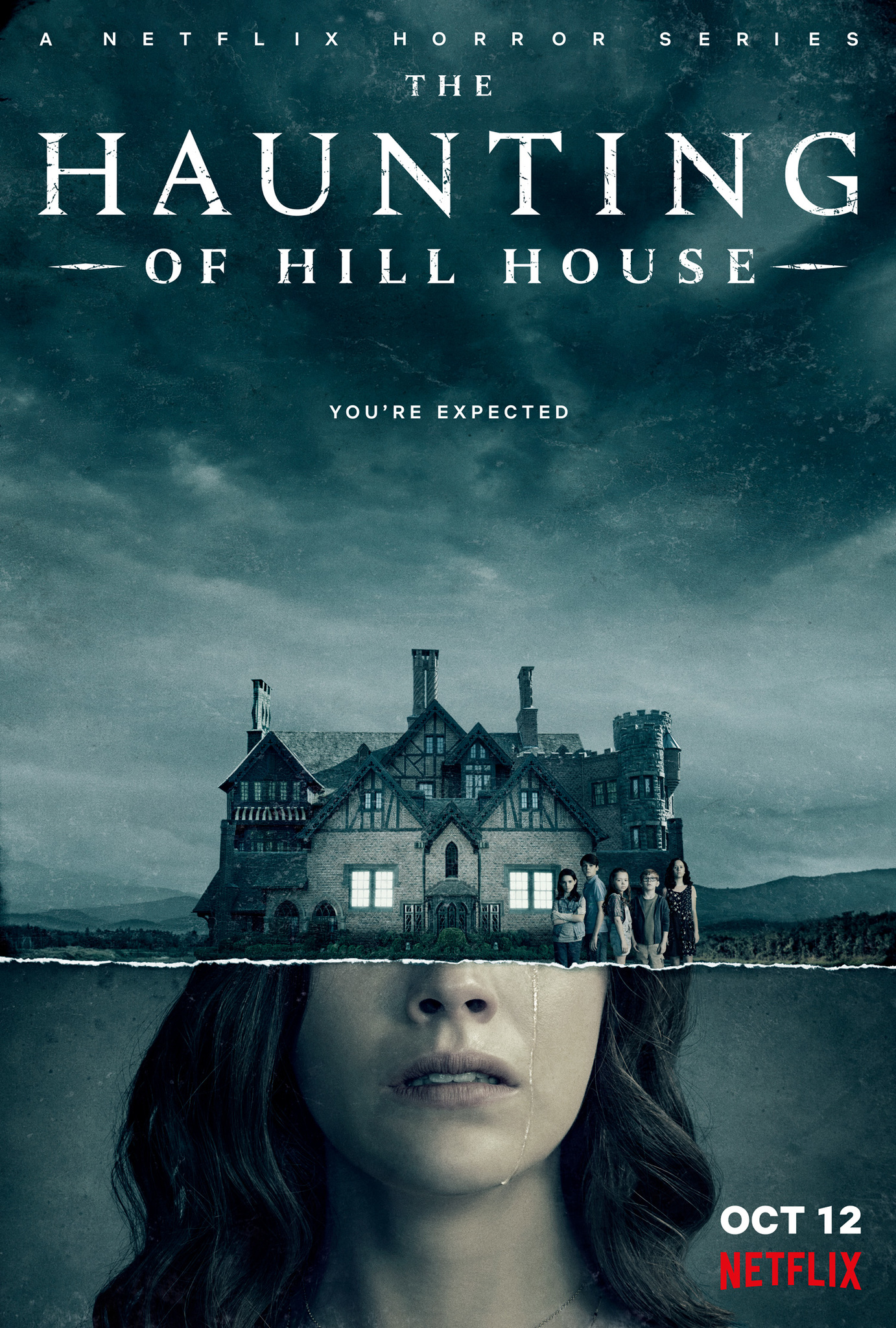 a házról szóló könyvével megharagította a testvéreit, és a családalapítás miatt a nejével is gondjai vannak. Shirley ravatalozót vezet, a holtak felkészítésében lelve vigaszt. Theo falakat húz fel, senkit nem enged közel, míg pszichiáterként másokon segít. Nell különös betegségben szenved és gyászolja a férjét. Luke a drogozásba menekült. Amikor Nell visszamegy a házba, és újabb tragédia történik, a testvéreknek egyesülni kell, és végre szembenézni azzal, mi van abban a házban és mi történt a gyermekkorukban ott velük.
Egyike a Netflix sikeres sorozatainak, és nem véletlenül. Új életet adott egy régi regénynek, és más dimenzióba helyezte annak a történetét. Benne van abból is valami, de egy új történet, egy új megközelítés, így annak is újat tud mondani, aki ismeri az eredetit. Egész más, mint a regény legutóbbi feldolgozása, ami az Átok címet viselte.
A történet több idősíkon játszódik. A két legfontosabb a jelen, a másik pedig, amikor a Crain család beköltözött a házba és ott valami történt velük. Az egyes részek más-más testvérre koncentrálnak, így az ő részeikben az is kiderül, mi minden történt még velük, hogyan lettek azok, akiknek most látjuk őket. A részek alatt állnak össze a részletek, és a sok külön történet darabkái összeállnak egy nagy képpé.
Még a cselekmény vezetésében is megvan a klasszikus séma: miközben megtudjuk, mi történt akkor és azóta, a végére visszamennek a házba, ahol minden összeáll és minden lezárul. Nem is lehetett más tetőpont, mint a Crain család és a Hill House újabb találkozása.
Horror, több szinten is. Egyrészt, ott van a ház, ami egy kísértettanya. De sokkal jobban építkeznek, mint csak ijesztgetnek és a kísértetek járnak. Akad benne egy kevés jump scream hatás is, de aki már pár olyan filmet látott, az egész jól ki fogja tudni számolni, mikor akarnak majd így rá ijeszteni. Viszont, vannak jó ötletei, amelyek megleptek. Amikor kiderül a szellemről az igazság. aki Nell-t szinte az egész életében kísértette…
Másrészt, minden karakternek adtak egy személyes poklot, ami látványban nem, de érzésben hasonlóan mélyponton van. Luke esetében a leglátványosabb, aki a drogokhoz menekül a trauma elől. De mindenkinél van valami, még a látszólag normálisok és boldogok történetében is ott van a horror, ha el is nyomták.
Nagyon jól ki vannak találva a karakterek. Árnyaltak, jók és rosszak, nagyon lehet nekik szorítani. Hozzá a szereposztás is jól sikerült. Akadnak ismertebb színészek benne, mint Michiel Huisman, aki nagyon elkapta Steven traumás viselkedését, és messze nem az a magabiztos, top pasi kisugárzása van, amit tőle megszoktam. De Carla Gugino, Mckenna Grace és még többen is kiemelhetőek.
Ehhez hozzájön egy nagyon korrekt külcsín. A háznak hangulata van, és a kísérteteket is kellően ijesztőre formálták. Nem vitték túlzásba, nem egy túlnyomott horror, de itt a kevesebb többnek bizonyult.
Nagyon bírtam a sorozatot, megyek is tovább a Bly Manor felé.
The Haunting of Hill House - 5/4,5 remek szereposztás, jól elmesélt történet, intelligens horror és családtörténet. Tetszett!
THE HAUNTING OF HILL HOUSE Official Trailer (2018) Netflix, Horror Movie - YouTube