Uralkodós, családi problémás, kosztümös.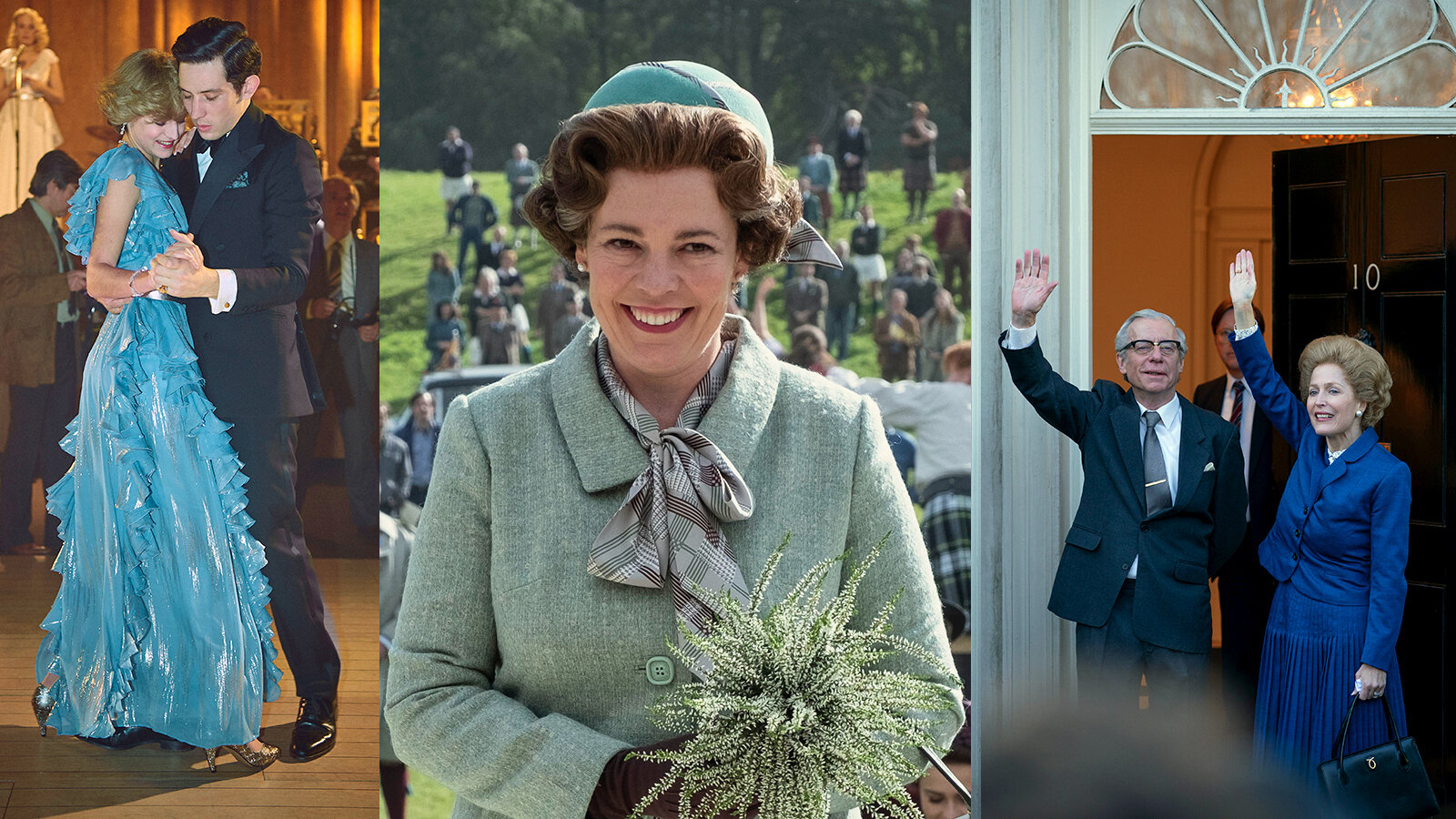 II. Erzsébet egyre inkább szembesül azzal, hogy az örököse nem azon az úton halad, amit kijelöltek a számára. Hiába érték el, hogy Camilla másnak a felesége legyen, nyílt titok, hogy Charles még mindig viszonyt tart fenn vele, és nem akar nősülni. A nyomás azonban nagy, és amikor megismerkedik a fiatal Diana Spencerrel, aki a családjának tetszik, nem marad választása. Sokan tudják, hogy ebből nagy tragédia lesz, de a fiatalok házasodnak, gyereket vállalnak, és egyre inkább szenvednek egymás mellett – a királynő azonban ezt nem akarja meglátni, foglalkozni vele. A választásokat közben megnyeri a munkáspárt, és elnök lesz Margaret Thatcherből, aki nagyon hamar kiérdemli a Vaslady becenevet. A királynővel hullámzik a kapcsolata: két erős személyiség, akik sok mindenben nem értenek egyet. De együtt kell átvészelniük háborút, magánéleti botrányokat és merényleteket is.
Elért arra a pontra a The Crown, amikor már olyan eseményekről mesél, amelyek sokak emlékeiben is élnek. (Nekem még nem, számomra még mindig történelmi a sorozat, ebben az időszakban még nem éltem.) Vagy, ha nem is emlékezhetünk rá személyesen, olyan történetek, amelyeket ismerünk, hiszen közszájon maradtak. A Vaslady és Lady D azoknak is ismerős, és tudunk róluk több mindent, ha a mi életünk előtt történtek is ezek.
A sorozat nagyon ügyes abban, hogy megmutassa a saját nézőpontját, miközben érzékelteti, hogy ez egy olvasata a történteknek. Hiszen ez egy szórakoztató sorozat a Netflixen, nem a brit királyi család történetének hiteles krónikája. Igazából nem lehet tudni, mi zajlott zárt ajtók mögött a palotákban.
Emberileg viszont nagyon hihető és érzékletes, amit megmutatnak. Charles és Diana, akik annyira mások, akik szabadulnának, de a rang és a történelmi hagyomány nem engedi meg. Ahogy még akaratlanul is bántják egymást. Különösen tetszett, ahogy az enyhülést követően a nő népszerűsége pofon a férfinak, aki erre megint ellöki a feleségét.
Itt ki is mondják, hogy egy ember van, akinek számít az akarata és a jóléte. Minden a királynő körül forog, és mindenki alárendeli magát annak, amit ő akar, ami neki jó. A testvére feladott minden egyéni ambíciót, az uralkodásban való részvételt. A férje, a gyerekei, mind neki engedelmeskednek, akár kimondatlan parancsokra is. Diana is ezt a leckét kell, hogy megtanulja. Mindig az van, ami II. Erzsébet szerint helyénvaló.
Margaret Thatcher alakjához is emberként nyúlnak: az asszony, aki mélyről felküzdötte magét, és férfiaknak parancsolt. A szerető feleség, a fiát bálványozó anya. A győzelmei, a vereségei – az alap a történelem, de mellette a sorozat az embert kutatja és mutatja meg – így jön képbe a már emlegetett szubjektív olvasat.
A kedvenc részeim mind kis emberi momentumok voltak: ahogy Charles besértődött a feleségére. Amikor II. Erzsébet szembesült azzal, hogy mennyire hűvös a gyerekeivel, és próbálta kitalálni, melyik a kedvence a négyből. (Az bizony érdekes döntés, hogy időnként kifejezetten szociopata karakter lett a királynőből.)
De mellette ez egy lenyűgözően kinéző sorozat. Meg lehet nézni, mennyire igyekeztek életre kelteni a történelmet. Diana ruhái, a hajviseletek, a beállítások. Érezni, mennyi munka és pénz van ebben a sorozatban – látni, és értékelhető is.
A casting továbbra is parádés. Gillian Anderson nagyon nagyot játszik és Corrin is jó.
Ez az évad is végig lekötött, és továbbra is maradok a sorozat híve.
The Crown – 5/4,5 – látványos és profin kivitelezett sorozat, erős alakításokkal és hihetően történelmet írva.