Beszélgetős, emlékezős, humoros.
Courteney Cox, David Schwimmer, Matthew Perry, Jennifer Aniston, Lisa Kudrow és Matt LeBlanc. Évtizedekkel korábban ők voltak a Jóbarátok, és a sorozat nem csak évfordulót ünnepelt, hanem a Netflixre kerüléssel megint népszerű. Adta magát a helyzet, hogy a szereplőket összehozzák, megmutassák együtt. A történet nem lesz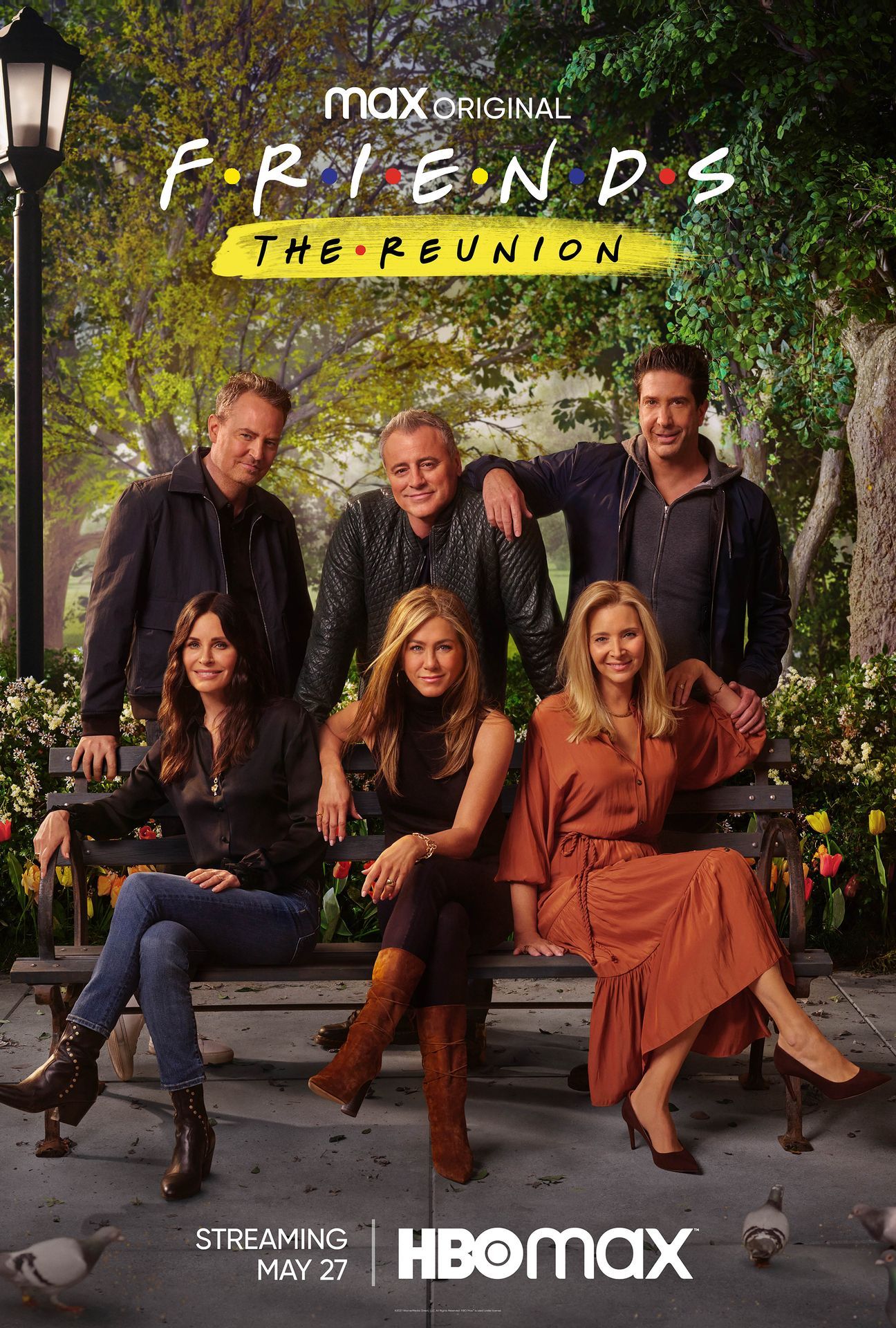 folytatva, senki nem akarja a készítők és szereplők közül felbontani a sorozat happy end zárását. Viszont, a népszerűséget meglovagolva egy show keretében tisztelegtek a sorozat előtt. A 6 színész együtt bejárta az egykori díszleteket, forgatási történeteket meséltek, visszaolvastak kultikus jeleneteket, visszanéztek bakikat és felbukkantak sztárrá lett mellékszereplők is, ahogy megszólaltak a sorozat rajongói is, legyenek azok átlagemberek vagy hírességek.
Nem tudom azt mondani, hogy jó ötlet volt ez a show. Természetesen anyagilag értem, miért érte meg az HBO-nak elkészíteni. A Jóbarátok megint nagyon népszerű, nálunk is sorra jönnek ki a hozzá kapcsolódó könyvek és mindenféle ajándéktárgyakat is lehet kapni. Egy újabb generáció fedezte fel magának a műsort.
Mivel egy folytatásfilm ötletét elvetették, ez a megoldás maradt, hogy az ember nosztalgiázzon kicsit a szereplőkkel. A szkeptikus énem azért megkérdőjelezi, hogy mennyire lehetnek egységesek abban, hogy nem akarnak semmilyen folytatást. A producereknek és készítőknek szerintem ez volt a legsikeresebb műsoruk. A színészek közül egyedül Jennifer Aniston lett sztár, és a többiek közül, ha nem is tűntek el teljesen a filmvilágból, másnak nem sikerült még egyszer olyan magasra feljutni, mint a sorozattal. Azt inkább érzem benne, hogy a visszacsapás fájna: mindenkinek huszonéves gyerekei lennének a műsorban, lehet, hogy akár már nagyszülők is lennének. Azt meg egyik színésznő sem fogja eljátszani.
Ez egy showműsor, és nagyon profin meg is rendezték. Végig pörög, változatos és igyekeztek minden lehető módon feldobni. A bejelentkezések, a meglepetés vendégek, a best of Jóbarátok jelenetek újra felolvasva vagy éppen bejátszva.
Egy nagy tisztelgés a sorozat előtt, ahol mindenki imádja a Jóbarátokat és a 6 karaktert, akik egymás családja lettek. A színészek, a rajongók, a vendégek, mindenki annyira odavan érte, hogy az már sok is. Semmi negatívum, végig áthatja az egészet a sorozat szeretettsége és sztárolása. Így egysíkúnak is találtam, mert azért nem volt ennyire sosem rózsaszín a kép, maximum a rajongóknak.
Gondban voltam azzal is, hogy nem éreztem igazinak a műsort. Annyira megrendezett végig, hogy a színészek interakcióit is szerepnek éreztem. Azt elhiszem, hogy közel vannak egymáshoz, de pl. a Schwimmer és Aniston meg nem történt románc egy az egyben olyan, mintha rájátszanának a Ross – Rachel szálra. (LeBlanc poénja is erre utalt.) Nem igazi. Vagy, a vetélkedő. Csak most hagyják a lányokat nyerni, és nincs is tétje, mint a sorozatban, csak nosztalgia az is, hogy megint ezt játsszák.
Kurta-furcsa a sztárvendégek feltűnése is. Lady Gaga elénekli a Büdös macskát, megöleli Lisát és le a színről. Tom Selleck beköszön. Reese Witherspoon egy felvételen meséli, mekkora élmény volt Rachel húgának lenni. Túl rövid és semmilyen, de show értéke van. Még azt találtam a legérdekesebbnek, amilyen arcot vágott Aniston Brad Pitt említésekor.
De sokat mond az is, hogy James Corden a házigazda. Ez egy show.
A rajongók majd szeretik, nekem az maradt a végső benyomásom, hogy profi, de megcsinált.
Friends: The Reunion – 5/3,5 a tévéshow nem igazán az én műfajom. Profin összerakták, de nagyon megrendezett is.