Kórházas, házassági gondos, traumákat kiheverő.
A COVID a kórházi állapotokat is érzékenyen érinti. Több orvos is szenved attól, hogy bejárnak dolgozni, de a szeretteiktől így kell vágniuk magukat, hogy ne betegíthessék meg őket. Shaun különösen nehezen viseli, hogy végre együtt lehetne Leával, de egy légtérben sem tartózkodhatnak. A vírus megfékezése után is sok trauma marad vissza. Claire a sok elveszett életet, és velük Melendezt gyászolja. Ez hozza közel Lim doktornőhöz, akinek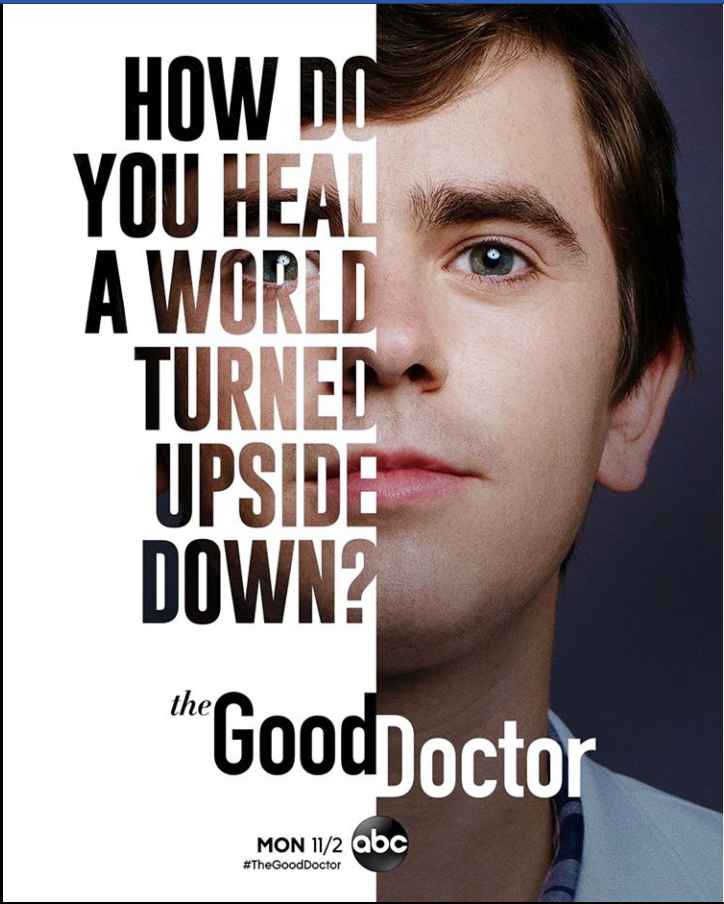 szintén nehezen megy a sok halál és a volt szerelme elvesztésének feldolgozása. Miközben a gyakornokaiknak minél többet igyekeznek tanítani, maguk is folyamatosan fejlődésre törekednek. Morgan komolyan küzd, hogy ne csak belgyógyászként állja meg a helyét, de a kezét is annyira rendbe tudja hozni, hogy még szikét ragadhasson. Miközben betegek jönnek-mennek, szerelmek szövődnek és mennek szét, összeköltöznek és babát várnak, rég elveszett apák térnek vissza az orvosok életébe.
Ez a sorozat a negyedik évadával nagyjából tudta hozni azt, amit a korábbi háromban megszokhattunk. Nem vették vissza a részeket, 20 epizód elkészült és lement, és nagyjából akkor is tudták kezdeni a vetítést, amit megszokhattunk.
Témában nem kerülték ki a világhelyzetet, viszont egy gyors átpörgetés után úgy tettek, mintha már minden normális lenne. Vagyis, továbbra is a New Amsterdam az egyetlen, ami a COVID utóhatásaival is foglalkozik, és pár rész után nem tértek vissza a korábbi stílushoz és szerkezethez.
Pedig, ahogy ez a sorozat bekezdett, erős volt. Lehet, azért is, mert talán ez volt az első, amiben brutálisan mutatták, hogy mi történik és milyen áldozatokat hoztak. Talán az egész évadból azok az apróságok voltak a legemlékezetesebbek, amit azokba a részekbe be tudtak tenni. Amikor Claire bemegy a COVID-ban elhunytak tárgyait őrző raktárba, mert egy nyakláncot akar megtalálni, és szembesül vele, mennyi zsák van ott. Amikor Lim menne dolgozni, és a boldog civilek szinte kilökik maguk közül a liftnél.
Ahogy visszaváltanak a hétköznapokba, már inkább a magánéleti szappan dominál, és abban igyekeznek drámai pillanatokat hozni. Claire szembesül az apjával, aki kislányként elhagyta és most akar egy második esélyt a lányával. Lea és Shaun családalapítási tervei és a lecsapó tragédia. Tetszett is, ahogy megfogták, Lea hogyan kezdi el összeszedni magát a gyász után.
Csak éppen ebben a sorozatban nem azt várom, hogy a szereplők magánélete kössön le. Hiszen sokaknak vannak olyan szálai, amelyek orvosként teszik őket érdekessé. Morgan, aki kénytelen szakirányt váltani, de ott is nagyon megállja a helyét, de azért bele-beleszól a sebészek munkájába is – mégis, mi lesz az évadban a fő szála? Ahogy viszonyt kezd, majd érzelmeket is táplálni kezd Park felé. (Messze ez volt a leginkább utált szálam az évadban.)
Az is alig látszik már, hogy Shaun milyen terheket cipel az állapota miatt. Sokkal inkább azt mutatják be már, hogy egy párkapcsolatban miket kell leküzdenie és hogyan igyekszik kifejezni az érzéseit vagy a támogatását, a bánatát. Alig van egy-egy Shaun villanás, amikor ő fejben lefuttatja a helyzetet, és megmenti a beteget. Akad még, de egyre kevesebb.
Emlékezetes kórházi eset? Ami megmaradt, inkább azért, mert rárímelt a szereplők magánéleti helyzetére is. Kevésbé House, már a Grace Klinika felé haladunk.
Mivel ez már a negyedik évad, az nem meglepő, hogy a színészek nagyon szerepben vannak.
Elnézem, szeretem is, de azért fájlalom, hogy egyre kevesebb az orvosi dráma.
The Good Doctor – 5/3,5 erősebb a szappan vonala, és nem minden szál tetszik. Egyre inkább magánélet a téma.