Zenei karrierért küzdő, komolyzenés, romantikus.
Willie mindene a zene. Arról álmodozik, hogy egy napon karmester lesz belőle – ám csak a ruhatárig jut, ahol még azt sem engedik neki, hogy a koncerteket meghallgassa. Amikor mégis be mer ülni egy darabra, elbocsátják. A lány nem adja fel, tanárt keres, hogy a konzervatóriumba jelentkezzen és egy bárban zongoristaként dolgozik.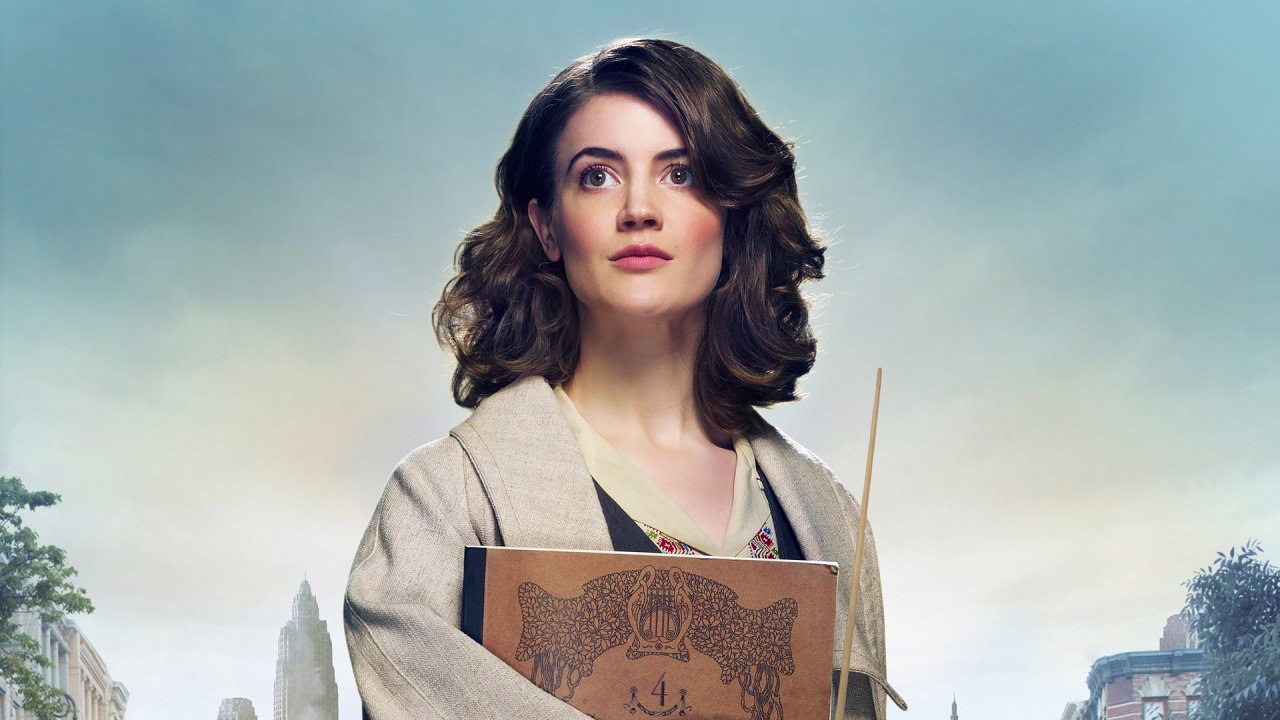 Amikor a szülei tudomására jut mindez, az anyja dühében elmondja, hogy a lányt csak örökbe fogadták. Másnapra már a házból is kiteszik, boldoguljon, ahogy tud. A lány visszaveszi az eredeti nevét, Antonia, és elkezdi a konzervatóriumot. Az ambíciói azonban ennél messzebb vezetnek, így a nagy szerelmét, a jóképű és gazdag Frankot is képes hátrahagyni, hogy Európába keresse a családját és végre azt tanulja, amit igazán szeretne. Küzdelmes út áll előtte, és nem is biztos benne, hogy érdemes volt Frank szerelmét veszni hagyni.
Könnyen rá lehetne sütni erre a filmre is, hogy erősen feminista. A hősnője képes feladni az életét egy olyan szakmáért, amely nem akar a képviselői között nőket tudni. Az egész film tele van olyan jelenetekkel, amelyekben a női szereplőket hátráltatják vagy ellehetetlenítik a nemük miatt.
Van aktualitása, és sajnos nem csak a film korában. Az 1920-30-as években még nehezebb lehetett a női zenészeknek, de sok szakma sem fogadja be a nőket. Híres zenészek már vannak, de ki tud karmestert megnevezni? Egyedül egy sorozatban láttam, ahogy Lola Kirke játszotta leányzó törekszik karmesteri pozícióra, de csúnya módon akkor is az járt a fejemben, hogy adná vissza a pasijának a pálcát, ő meg üljön vissza a zenekarba.
Ebben a filmben mindenért küzdeni kell, és ez adja a drámát. A legnagyobb áldozatot érdekes mód nem Antonia karaktere hozza, hanem az egyik barátja. Nem akarom elmesélni azt a fordulatot, így maradjunk csak annyiban, hogy aki zenész akart lenni, és sikeres, akkor annak valami olyasmit kellett feladnia, ami majdnem a teljes énje.
A film azonban nem csak erről szól. Inkább kalandosan meséli a nő életútját, mint feminista felhangokkal minden női – férfi megítélés kérdés ellenére.
A szerelmi szálat sikeresen túl is erőszakolták. Alapból egy mesei szituációt teremtettek: Frank egy gazdag örökös, aki zenekedvelő is, és első találkozásukkor össze is vesznek a lánnyal. De Antonia báli ruhában szép, Frank felfigyel rá és hamar végzetesen összegabalyodnak. Antonia vele egy egészen más útra is léphetne, lehetne Hamupipőke a férfi és családja hatalmas villájában. Eddig még ok is, kellett Frank, hogy lássuk, Antonia mit adott fel egy olyan karrierért, ami buktatókkal teli, és ahol rengetegen a bukását várják. A gond az volt, hogy Frank végig lebegtetve volt a nő mellett, és még akkor is benne volt az elválásuk fájdalma, a kötődés egymás felé, amikor Frank megnősült és családot alapított. Az kifejezetten illúzióromboló volt, ahogy egymást nézegették évek távlatából. Nekem egyszerűen nem vette be az agyam, hogy majdnem 10 év után ilyen heves érzelmek maradjanak két, teljesen más életet élő ember között.
A film látványa nincs egy BBC kosztümös film szintjén, de különösebb baj sincs vele. El lehet hinni, hogy a XX. század első évtizedeiben járunk. Viszonylag sok helyszín is van, és akadnak benne néznivaló ruhaköltemények is.
Ha valamit még szerettem volna nagyobb arányban, az a zene és a készülés. Ha a szerelmi témára szánt idő egy részét lecsípik, és inkább Antonia szakmai életére áldozzák, nekem jobb lenne a szájízem. Hiába lesz a nő karmester, igazából arról a hivatásról nem sokat tudtam meg. A már emlegetett Mozart in the Jungle lényegesen alaposabb abban is.
Összességében nem rossz élmény, sok minden tetszett is benne, de nem maradandó élmény.
A karmester - 5/3,5 a romantika erőltetése a végére sok, de a történet és a végének a kicsengése érdekes.